When we first kicked off our From a Mother to Another recycling and charity initiative, I was a little worried. No - that's a lie - I was totally petrified. I had absolutely no idea how our customers would react. Would our lovely, sparkling JoJo stores be turned into grubby charity shops, our teams tripping over black bags of soiled baby grows to reach the front door first thing? Or would our customers be so busy with juggling parenthood, that this was just one too many things to do?
For our first collection we asked you to sort your donated hand-me-downs by size and season. And you did really well, with around 40,000 pieces of clothing donated, potentially saving them from landfill. We had set up a distribution network in the UK via Barnardo's but we were disappointed by their ability to distribute them. So I headed off to see if we could help Syrian refugees living in camps in the Bekaa Valley in Lebanon.
On the Syrian border I saw thousands of women and children living hand to mouth in tiny tents pitched at irregular intervals on verges and in fields. There were few official refugee camps; instead, a sprawling encampment stretching for a hundred miles, steep mountains and the border with Syria in sight, just a few miles away.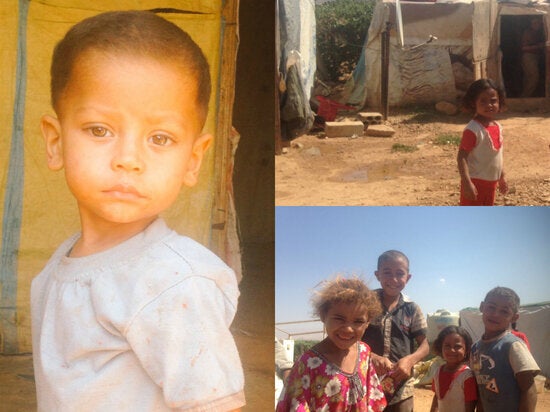 I asked the surprisingly upbeat women what we could do to help. It was autumn and they were fearful of the harsh winter approaching. They told me they needed winter boots and shoes, and within a few weeks, as the snow started to fall, I could see why.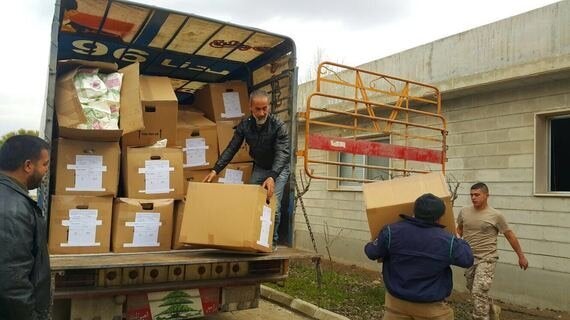 FAMTA gift bags arrive at the Syrian border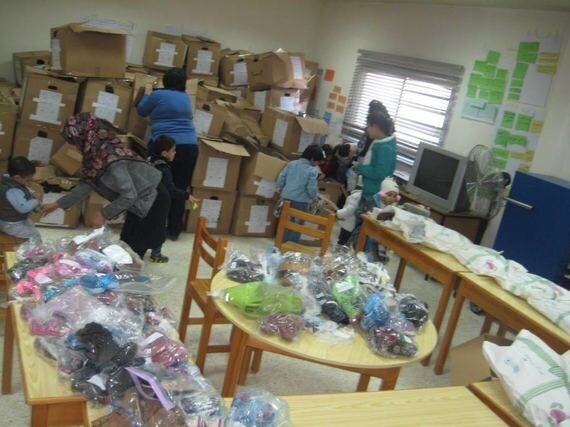 Schools are used as distribution points
You were amazing and did wonders, emptying out your halls, shoe boxes and collecting from friends and schools. Our 'Shoes for Little Syrians' collection was a huge success with over 20,000 pairs including wellies and boots collected and shipped by container to Beirut for onward distribution - an expensive business but well worth it since the good quality footwear will protect numerous fast-growing tiny feet before they are worn out.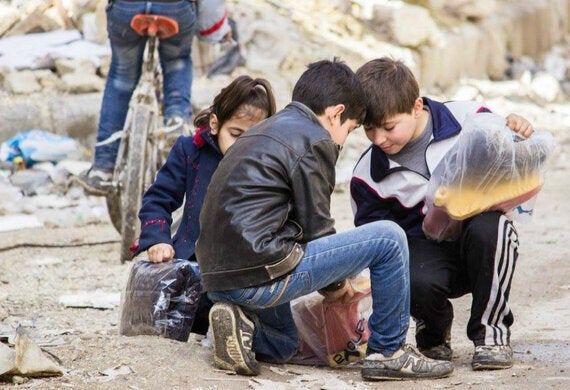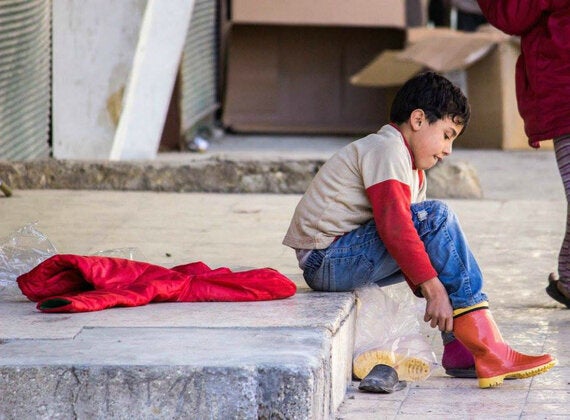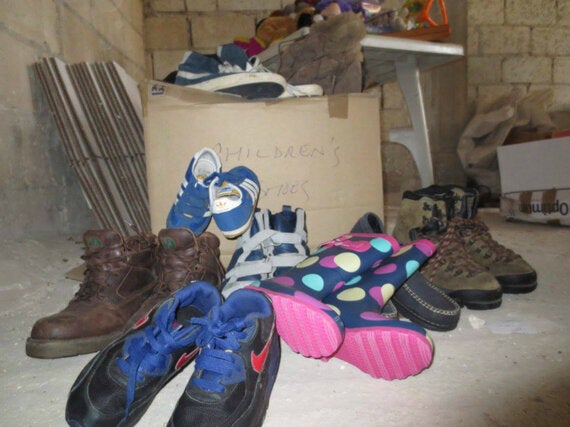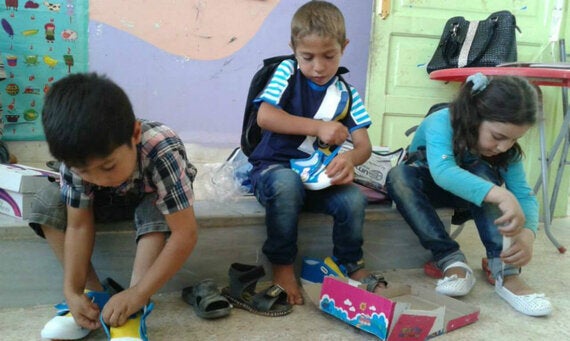 My concern returned for this year's pre-Mother's Day collection, as donor fatigue spreads through the country. We are naturally concerned about the refugee and economic migrant numbers, some are campaigning for Brexit and I worried that those outgrown clothes may end up in landfill after all, wasting such a great opportunity.
Oh, what little faith I had. You turned up in droves and listened to our pleas for only good quality, clean and perfectly outfitted donations.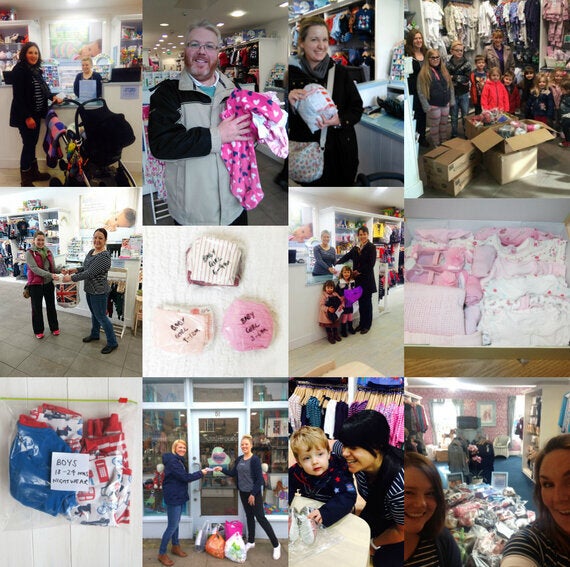 You sorted the baby's drawers, tidied the laundry and put together thousands of amazingly sweet and gorgeous little outfits. You added notes, pictures, wrapping and ribbon to brighten the day of those less fortunate than us. Our fantastic store teams collected and despatched, our amazing warehouse team have just finished a long three weeks checking, sorting and adding to your incredibly generous donations.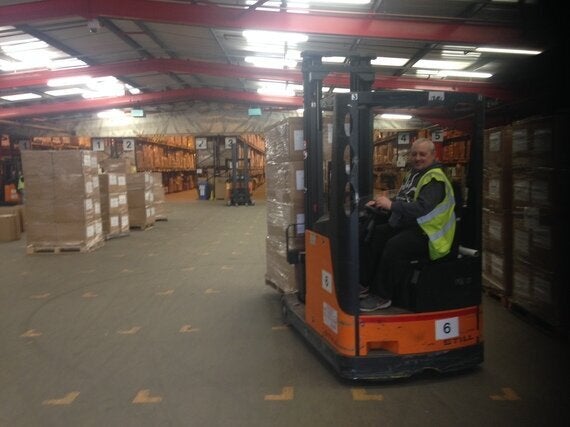 Big thanks to our warehouse teams, especially Simon on the forklift, and Carly (far right) who headed the teams
And here we are with 32 pallet loads of boxes full of From a Mother to Another emergency clothing - all sensibly sorted by size in stunning co-ordinating outfits you would be happy to dress you own child in.
I can't imagine what it's like to have lost everything. But as a parent I can imagine how incredibly grateful I would be to receive such a thoughtful gift: outfits for the most precious people in our lives - our babies and children.
So in these horrible, horrible times, From a Mother to Another brings a little happiness.
Thank you so much for contributing to that; together we've done a good thing.
JoJo Maman Bebe's From a Mother to Another was set up in 2015 to reduce landfill, whilst promoting hand-me-downs to those in need both in the UK and Syrian Refugees living on the borders in Lebanon. For more information on the British and Lebanese charities we are working with, please take a look our From a Mother to Another page.