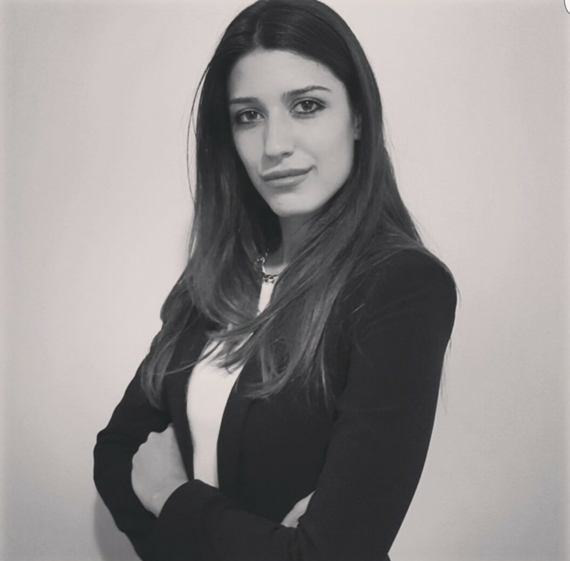 Born in Podgorica, Montenegro, Anita Covic has always had a love for traveling the globe. From Italy and France, to Spain, Greece, United Emirates, Slovenia, Croatia, Serbia and the United States, she has experienced the TripTogether.com social travel networking site to communicate with other travelers to secure valuable advice from locals including where to dine and shop. Covic understands that having a local connection when traveling opens doors to experience entertainment, nightlife, sporting events, art and more both in and outside of a city's limits while providing a way to escape common tourist traps.
She began her professional career at Webster University as a Recruiting Coordinator where she was responsible for strategically designing and implementing admission events and campus visit programs while also representing the University's graduate programs at local, national and international recruitment events.
Upon moving to New York for her career, Covic served as Public Relations Manager for Volta Group. She created and executed campaigns for the start-up by connecting with all major media and created and managing social media networks.
Covic brings her expertise of communications, social media, event planning, promotional campaigns and more to her role as spokeswoman for TripTogether.com.
How has your life experience made you the leader you are today?
Cultural diversity has been an important part of my life having been born in Montenegro and moved to New York to study abroad for my senior year of high school. I enjoy being able to connect and immerse into another culture which, I believe, represents the main philosophy of life and diversity. Experiencing unique cultures has further shaped my love for traveling which is a vital element in my work with TripTogether.com. I am proud to say that I have had the opportunity to visit Italy, France, Spain, Greece, United Emirates, Slovenia, Croatia, Serbia and the United States. I'm looking forward to planning my next trip abroad to Thailand and the Far East.
How has your previous employment experience aided your tenure at TripTogether?
After graduation from the master's program at Webster University in St. Louis, Missouri, I began my professional career there as a Recruiting Coordinator. I was responsible for strategically designing and implementing admission events and campus visit programs while also representing the University's graduate programs at local, national and international recruitment events. This gave me the opportunity to travel and further solidified that passion for learning different cultures. I was able to bring all of those experiences to my role at TripTogether.com.
What have the highlights and challenges been during your tenure at TripTogether?
I'm excited to be part of the TripTogether.com family as it combines my love for travel with working with individuals as they connect with travel buddies or locals to make those travel experiences life-changing and memorable. I am most proud of the growth of TripTogether as our social platform continuously connects members around the world. The site motivates and inspires travelers to talk about trips, sites visited, recommendations and more. The biggest highlight is watching TripTogether members plan trips, many of whom reach out to get advice from locals, find travel companions and share experiences.
Both a highlight and a challenge is the 50,000+ active members. The highlight is the number of members, while the challenge is continuing to grow our membership base to double and triple those numbers. Since its inception, TripTogether has worked with over 300,000 travelers on over 60,000 planned trips in 150+ countries in 20,000+ cities across the globe.
What advice can you offer to women who want a career in your industry?
If you want a career involving travel, make sure to travel as much as you can yourself so that you can bring life-experience to the position. Learn foreign languages. I am proficient in English, Italian, Spanish and Serbo-Croatian while I also have a working knowledge of Portuguese. Being able to communicate in different languages is a strength that can always be a positive in employment.
What is the most important lesson you've learned in your career to date?
Be flexible and be open-minded. The world is a huge, wonderful place. I worked as a journalist with the Daily Papers in Montenegro where I was responsible for collecting and analyzing macro-economic data, conducting research and editing articles. Effective communication is always key in any field of work. When I moved to the U.S. full time to pursue my master's degree at Webster University, I took every opportunity to learn and travel. I was able to strengthen my communications, social media, event planning and promotional expertise. Women who seek employment in a travel-related industry and an e-commerce based industry should strengthen skills related to the position through life and work experiences.
How do you maintain a work/life balance?
I now live in Brooklyn, New York, so the city has become my second home. In New York, it is easy to maintain a work/life balance. I am able to exercise and have a demanding career. After work, the opportunities for dinner and socialization are plentiful with the thousands of restaurants, bars and clubs. I especially enjoy taking in the sights on the weekends --- especially around the holiday season. There is nothing like ice skating and seeing the Christmas tree at Rockefeller Plaza or walking down Fifth Avenue to look at the beautifully decorated store windows. And, I admit, New York has some of the best foods, so you can never go wrong with trying something new in the city. I take the opportunity to connect with locals from TripTogether.com to show me sites that I would never have thought to visit such as the High Line, the Cloisters, and the Brooklyn Academy of Music.
Why do you think traveling empowers women?
Traveling abroad is a major confidence booster. Navigating through a foreign country where the native language is not familiar, is challenging, but well worth it. Figuring out the financial exchange rates, strengths skills. Learning how to adjust to different cultures, especially in business, is empowering.
How has traveling changed your life?
I don't want to sit still. TripTogether.com and traveling in general have given my life meaning. I enjoy seeing new sights, meeting new people, and experiencing new cultures. As a result of travel, I am better equipped to communicate with co-workers and clients across the globe.
Which other female leaders do you admire and why?
Ariana Huffington stands out in my mind as she is a strong leader. Having been born in Greece, she has made the U.S. her home and has grown her brand with care and precision. She is a people-person who recognizes the value of work/life balance. She also enjoys traveling the globe which is something that we have in common.
At only 18 years old, Malala Yousafzai epitomizes strength. Having survived horrific gunshot wounds as a result of her being a female who wanted an education, she has stood up for the rights of women across the globe, but, most importantly, in her home country. As the youngest-ever Nobel Prize laureate, she is a true inspiration to every woman.
What do you want TripTogether to accomplish in the next year?
My goal is that TripTogether.com becomes THE premiere source for individuals looking for travel companions both domestically and around the world. I am working to increase our membership base and to further grow for individuals looking for a travel buddy or those wanting to connect with locals to give them the "backstage" tour of popular destination spots.
Related