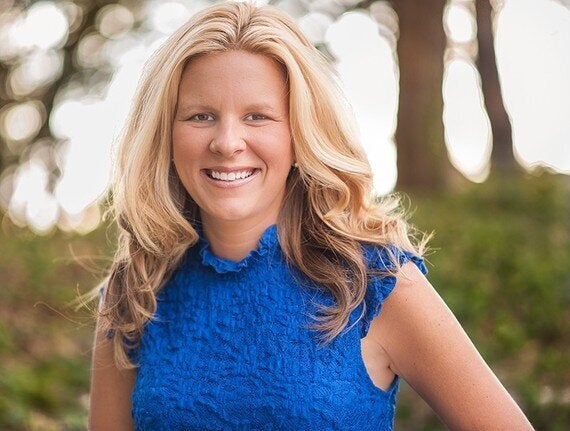 Being a serial entrepreneur, Carrie has been the Founder and CEO of four companies prior to One Touch Law. She is also the current Founder and CEO of BLK24 which focuses on mobile marketing and technology consulting for large corporations. Prior to One Touch Law and BLK24, she founded TXT4CRM/3Seventy, one of the first text messaging and mobile development companies in the US. Carrie has been recognized as Top 100 Female Founders in the US, Top 40 Marketing Executives Under 40 in the US and has been published in many magazines and publications as one of the market thought leaders in mobile marketing strategies, call centers and SaaS technology. Chitsey's passion is technology innovation to change the way we do things today! Carrie is a die-hard Longhorns fan, loves to cook, paint, play poker and spend time with her husband and son.
How has your life experience made you the leader you are today?
Growing up with parents that were entrepreneurs taught me to be a leader at a young age. I didn't know what it was like to have parents that worked a 9-5 job or had normal vacations. I witnessed them leading employees and knew I wanted to be a run my own company one day. When I started out at corporate companies, I was promoted as a leader at a young age; managing and leading employees that were twice my age.
How has your previous employment experience aided with the development of One Touch Law?
I dived into mobile early on in the US around the year 2007, when people didn't realize that it was going to be as huge as it is today. I was intrigued in mobile as it provided an instantly way to communicate and market to people on the only device they have them in their pocket 24/7. I founded mobile companies and lead both the technology and marketing side of the businesses. I grew to understand all aspects of mobile and became a thought leader in the space. My consulting company BLK24 we provide thought leadership to large brands on how to do mobile right, be innovative and leaders in their space. I used that experience to develop the innovative mobile technology behind One Touch Law. I wanted to bring mobile technology and disrupt the old processes in the legal field.
What have the highlights and challenges been since the launch of One Touch Law?
Getting technology that hasn't been widely used and/or developed to actually work seamlessly (connecting consumers with lawyers through video in a mobile app with no additional technology to download). Seeing those features function and people use it was a major highlight. Receiving emails and feedback from lawyers as to how much One Touch Law is needed in the market and how sophisticated yet simple the technology is always makes me smile. One of our biggest challenges has been reaching the 1.2M active lawyers in the US that need the One Touch Law mobile app. I'm amazed at how many attorneys need education for marketing their practice and services. I think there are a lot of "directory" type services that lawyers utilize and pay a high price for but they are kind of left to do their own law firm marketing themselves in regards to social, mobile, digital and traditional marketing. To accommodate this need and overcome this challenge, we create and publish a substantial amount of content to help lawyers with day to day marketing.
What advice can you offer to women who want a career in your industry?
Mobile is still a new field, even though it's been around for more than 10 years. There aren't enough experts or people with true experience to be leaders in the space. The market is wide open, so I encourage women that are interested in digital technology and digital marketing to obtain experience in the mobile industry as it's obviously where everything has gone and is still going.
What is the most important lesson you've learned in your career to date?
I've learned that work ethic cannot be taught, you have to have it within you. I would hire someone that is willing to learn and do whatever it takes any day over someone who isn't willing to put in the time. Career advancement I think is 70% work ethic and 30% skill. I try to instill this in all our interns or folks I mentor.
How do you maintain a work/life balance?
I used to not maintain one at all. I've improved with being able to turn it off at night and weekends. I still work nights and weekends but don't do it just to stay connected. I make daily lists of what I need to accomplish for the day, what I have to accomplish for the day and weekly projects that I'm working on. Instead of just working to work, I'm a task master, setting goals throughout the day to get things done. I get enough done by mid-afternoon to grab a workout. This helps clear up and re-energize my brain for another stretch of work. I make a point of cooking dinner almost every night I'm home and not traveling. Sometimes it might be while still on a conference call but it helps me disconnect. My husband and I founded One Touch Law together, so we make a point of scheduling time on our calendars to meet on it weekly and over the weekends. We try our best to divide and concur on items that need to get done each week.
What do you think is the biggest issue for women in the workplace?
I think managing the balance of being a good wife and mother is a full-time job, so owning a company or working for a company women tend to manage two full-time jobs. I live by a home schedule/calendar and a work one. It takes a lot of time, organization, and project management to manage my household and two companies. My husband is an executive and has a company too so it's crazy managing all of the calendars. If I didn't have a great partner in my marriage it would be a much larger task and probably affect my work.
How has mentorship made a difference in your professional and personal life?
I spend a lot of time mentoring others, people I didn't know that have reached out to me to mentor them and folks that have previously worked for me before. I feel strongly about helping others and witnessing advancement in their careers. I have had numerous mentors throughout my career that were great for sounding boards and advice. I now have one mentor that I speak and meet with on a regular basis that helps me with my companies, advise on business models, revenue, raising money, etc. He has been rock solid on advice, telling me like it is (whether I like it or not) and always playing both sides of the coin. It keeps me level headed.
Which other female leaders do you admire and why?
I respect Sheryl Sandberg from Facebook; e.g. her management style, "Lean In" approach being one of the only women leaders at Facebook. I also admired how her late husband and her were both executives but were still best friends, made time for their kids/themselves at home. I was greatly saddened by his unexpected death but she handled it amazingly. She gets big props in my book.
What do you want One Touch Law to accomplish in the next year?
I'd like One Touch Law to start becoming a household name for folks seeking legal advice. People seeking an attorney are already going through legal stress, we want to minimize the anxiety of searching and connecting instantly with a good lawyer. We want everything at our fingertips so why should finding a lawyer be any different? We rolled out in Texas and have plans in 2016 to roll out more states.