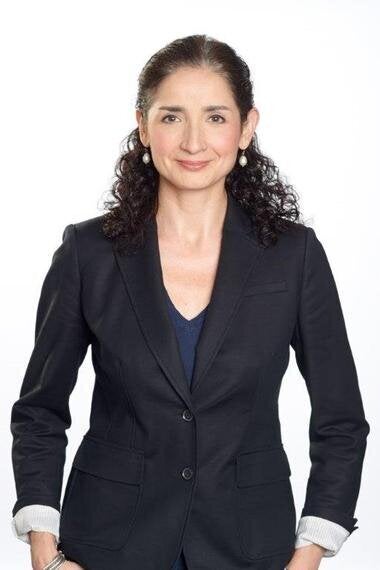 As CEO for WP Engine, Heather is focused on business strategy, global growth and customer experience. A 25 year technology veteran, Heather has built a career creating business value for both privately-funded new ventures and Fortune 500 companies. Heather served as COO of Bazaarvoice (NASDAQ: BV), seeing all stages of early, rapid global growth, through to IPO and two acquisition integrations. Before Bazaarvoice, Heather served as President and CEO of Nuvo, a wholly owned subsidiary of Trilogy, and COO for B-Side (acquired by Slated), a privately funded entertainment technology company. She has held other executive management roles at leading technology companies, including Coremetrics (acquired by IBM), Trilogy, Concero, Oracle and Accenture.
Heather holds a bachelor's degree in international economics from Trinity University, and the Austin Business Journal named her as one of the best CEOs for 2015. Heather was a returning judge for the 2014 E&Y Entrepreneur of the Year award for Central Texas. Heather is an angel investor, start-up advisor and Partner at the Capital Factory. Heather is an active, decade long volunteer with the Capital Area United Way, serving on the board of directors and strategic programs committee. Heather also serves as a board director for the Entrepreneurs Foundation and Bazaarvoice Foundation.
How has your life experience made you the leader you are today?
I come from a tight-knit extended family that values working hard, putting family first and living a life in service of others. My great-great-grandfather brought his family to the U.S. from Germany in the 1870s seeking greater opportunity and freedom for his children. That spirit of sacrifice and risk taking has been a common thread in my family, so as a leader I find it is my responsibility to use the opportunities I have been given to help create opportunities for my team to thrive and realize their potential.
How has your previous employment experience aided your tenure at WP Engine?
Every step of my career has been part of my preparation for this role, which I call my dream job. I have worked in the technology industry for 25 years, with 15 of those years in leadership positions across a variety of functions including marketing, finance, sales, business development, customer services, R&D and technical operations. This has provided me with insight into how each of these business disciplines need to rely on the others and work together. I have also worked with both large, mature global organizations like Accenture and Oracle, and small, hungry startups such as Bazaarvoice which I helped grow from a small startup to a publicly traded company as the COO. All of this has been instrumental to my journey to WP Engine.
What have the highlights and challenges been during your tenure at WP Engine?
One thing I'm incredibly proud of is building a diverse, world-class executive team that includes Austin's Best CFO 2105 and Austin's Best CTO 2014. This team has led WP Engine through more than double year-over-year growth and securing $41.2 million of funding. We have expanded into new locations in San Francisco, San Antonio and London to support the growing demand for our services among large enterprise companies while continually innovating and broadening our core platform, product and award-winning, 24/7 customer support. And we have done this while keeping true to our core values, making us the best place to work in Central Texas for two consecutive years. I'm a firm believer in the philosophies that engaged employees will do their best work on behalf of our company, our customers and each other, and that engagement and passion will create outsized business outcomes.
Lastly, being true to my passion of making a positive impact in our community, we've launched
WP Engine's grassroots "Giving Back" where our employees drive and participate in various charitable activities.
However, our fast growth and swift successes haven't come without challenges. In the spring of
2014, we went through a trying period during which I allowed our growth to get ahead of our ability to serve our customers in the way they deserved. This experience reinforced for me the critical importance of constantly planning and re-planning across near, medium, and long-term horizons--it taught me the importance of measuring three times and cutting once, because sometimes measuring twice isn't enough.
What advice can you offer to women who want a career in your industry?
If you thrive on change and want to be a part of creating the future, you should consider being part of the technology industry. From coding to marketing to sales, technology companies needs great, passionate players in every discipline and gender should not hold women back in their aspirations.
What is the most important lesson you've learned in your career to date?
For many years I was spending too much energy on shoring up what I perceived as my weakness as a business leader. With time, I've realized that I should have been using that energy to amplify my strengths and help others do the same. Lean into your "super powers," build teams that complement each other and go big!
How do you maintain a work/life balance?
Some days are better than others, but the hard truth is that it isn't easy. Balance requires ruthless prioritization, personal and family sacrifice and immense patience from everyone. My family sees how much I love what I do and their support is endless. I try to involve my daughters whenever I can in work-related events and visiting our offices. Having my daughters really understand what I do and why helps them be more patient with my intense schedule.
What do you think is the biggest issue for women in the workplace?
Biology isn't changing and this responsibility comes with both immense personal joy and workplace challenges. Giving everything to both family and work can put women in a difficult place where they feel that they are failing at both; and the constant news swirl focused around the topic can drive women to question their role daily. For us to thrive as a society, we as employers and leaders have to keep asking ourselves, "How can we be intentional about how we give women the support they need to fulfill their role as mothers, while creating the encouragement and flexibility to realize their potential at work?"
How has mentorship made a difference in your professional and personal life?
Many, many people in the technology community and here in Austin have helped me during my career, and I try to pay it forward whenever I can. I regularly meet with former employees to help them navigate business challenges or provide career mentorship. In 2013, I became a Partner at the Capital Factory, an Austin based incubator. I have found it very rewarding acting as a hands-on coach with the entrepreneurs and finding ways to share my experience with them. I am also a founding member of the Women@Austin steering committee, formed with the purpose of making Austin the most accessible city for women entrepreneurs.
Which other female leaders do you admire and why?
In my youth, I really admired the global respect that Margaret Thatcher earned. She was poised, knew her stuff and wasn't afraid to tackle challenges head on. I also admire Susan Wojcicki, CEO of YouTube. She has masterfully leveraged her technology leadership experience at Google to boldly shape YouTube into one of the most innovative and successful media brands on the planet. As a mother of 5, she is also a vocal advocate for working mothers, families and workplace equality. She leads with humility and by letting her actions speak loudly for her beliefs.
What do you want WP Engine to accomplish in the next year?
We are constantly seeking ways to ensure that our platform gives our customers the speed to bring their ideas to life today. In the year ahead, we will continue our focus on advancing WP Engine's innovation to help our customers achieve their online goals faster. We will continue to launch new features and capabilities that will make developing, testing and managing websites easier. We want to accomplish all of this while staying true to the values that are helping us build this special company.