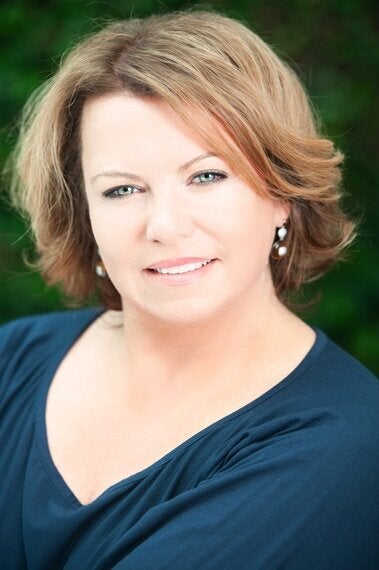 As Chief Operating Officer, Jan brings over 20 years of leadership experience in enterprise high-tech companies to Apcera. Previously, Jan spent 14 years at TIBCO Software where she was most recently SVP Global Sales Operations and a member of the Executive Staff. During her tenure, the company grew from a pre-IPO company into a $1B+ global enterprise software leader. Earlier, Jan held senior roles at Informix Software and Oracle. She received a bachelor's degree in Managerial Economics from University of California, Davis.
How has your life experience made you the leader you are today?
Grounded in a middle-class up bringing, a strong work ethic was instilled in me at an early age. Our family talked openly about respecting money, being fiscally responsible and not being wasteful. My parents set high standards for expected behavior, but they didn't hover. My independent, entrepreneurial spirit thrived in this environment. At a young age, I created service businesses, such as pet sitting, car washing and errand running. I would often recruit friends and neighbors as my "employees" to earn money for what my mom referred to as "life's extras." I learned early on that finding work and getting work done through others required perseverance and great negotiation
Although I wasn't required to work through college, I did. The money I earned paid for trips and experiences, which provided me with a broad perspective and appreciation for cultural differences. I visited the hometowns of my friends and joined their family vacations. I stayed in high-rise luxury apartments in New York City, five-star hotels, motels and mobile homes. I dined in nice restaurants and enjoyed home cooked meals prepared by hard-working migrant farm workers. I witnessed extreme wealth and extreme poverty. These life experiences served as my best education.
How has your previous employment experience aided your position at Apcera?
Every position I have held and everyone one I met along the way has played a part in shaping my career and prepared me for the role I have today. Working in fast-paced, high-growth companies for most of my career required me to be agile, wear many hats, be decisive and hire exceptionally good people. These skills are put to good use in my current role. I feel privileged to have learned so much on the job from some wonderful co-workers, employees and mentors.
What have the highlights and challenges been during your tenure at Apcera?
Start-ups are challenging! Technology moves at an incredible pace and keeping up with an ever-changing landscape can be daunting. It is imperative to be innovative and agile, but not distracted.
Focus is the key. The highlights for me have been closing a sizable investment that will allow us to significantly scale.
What advice can you offer women who are seeking a career in your industry?
The one thing I know for sure is that there is no shortage of advice for women. I would encourage women to know themselves - understand what you really want in life, don't imitate others and develop a network of people you admire and be attentive to them. If you choose a career in technology, speak up (professionally), be heard, but mostly, be yourself.
How do you maintain a work/life balance?
Achieving work/life balance is a challenge and one that I have yet to master. However, through focus and discipline, I'm making great progress. There will never be enough time in the day so I focus on using my time wisely. I measure results and progress, not the hours I put into each day. I plan my workweek in advance and ensure to allocate sufficient time to focus on strategic and meaningful initiatives. I empower my employees and delegate appropriately. I don't believe in duplicating effort.
In order to be efficient and productive, I think we all need to slow down. If you are going to take time to communicate via email - make sure you take time to ensure your email is clear and complete, and the call-to-action is well defined. If you are going to call a meeting, take time to prepare. Everyone's time is limited, so I respect it and use it wisely. I recognize that busy is not a synonym for productivity.
Using my time wisely at work ensures I accomplish as much as possible. It also gives me peace of mind so that I can be more present when I'm with my friends and family.
What do you think is the biggest issue for women in the workplace?
Fortunately, I have had the pleasure of working with excellent people - both men and women - at great companies. I have felt respected and empowered most of the time. Feeling comfortable and supported by co-workers and employers is the minimum requirement for anyone to thrive. The tech industry, in which I work, has a culture that is male-dominated and often women do not often feel supported and comfortable in it. In fact, harassment and discrimination are real and I have witnessed them first-hand. Creating a culture of inclusion makes great economic and business sense. But until there is more diversity in tech and in tech roles at all levels, the culture will be defined by its majority. When that culture is monolithic, it can be uncomfortable, or worse, for the minority. It is hard enough to entice women into technology careers, so once they arrive, we need to embrace them, rather than perpetuating an environment that encourages them to drop out. Technology companies can, and must, do better.
How has mentorship made a difference in your professional and personal life?
I am fortunate to have a great network of professional colleagues. Through networking, many of them have turned into life-long friends and mentors. Although I have not formalized a mentor- mentee relationship with anyone in particular, my network has delivered so much value to me that I cannot imagine life without them. I know I can rely on these individuals for sound advice, business recommendations and invaluable opportunities.
Which other female leaders do you admire and why?
I admire empathetic leaders with strong spirits and work ethic. I have been fortunate to work with and for some great business leaders. One was Karen Blasing, who taught me a great deal about how to lead, to value ethics above all else and to professionally challenge myself and others when necessary. From afar, I admire world leaders and philanthropists who carry themselves with unbelievable grace under pressure. Most notably, Malala Yousafzai for her unbelievable strength, selflessness and can-do spirit; Christine Lagarde, for the warmth and confidence she shows in her demanding and groundbreaking role; and Madeleine Albright for her service and leadership.
What do you want Apcera to accomplish in the next year?
Next year will be an exciting and pivotal year for Apcera. We have developed a world-class platform and assembled a great team. I look forward to what the future holds as we more formally introduce our product offering to the market.
Related