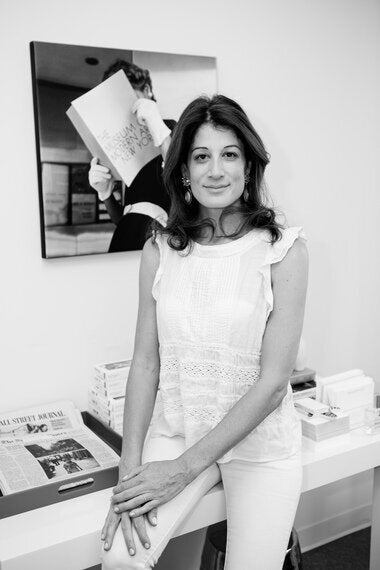 Prior to launching BSC over eight years ago, Zoe has spent the last decade building high- impact awareness campaigns for global lifestyle brands, developing and executing creative platforms and co-branded alliances. Before founding Brandstyle, she was the Director of Public Relations for SHVO, a luxury real estate marketing company working with high-end design and hospitality brands including Armani Casa, Aman Resorts, Philippe Starck and W Hotels.
Zoe was a Vice President at Rubenstein Public Relations where she was a crisis communications resource for global real estate brands and lead luxury lifestyle accounts including Lockes Diamantaires (now Ivanka Trump jewelry). She was a Senior Account Executive for several of the city's most respected public relations firms including Harrison & Shriftman where she lead the Mercedes-Benz account and its title sponsorship of New York Fashion Week, Euro RSCG Magnet where she launched the Evian Flowers ad campaign, Porter Novelli, and Burson Marsteller.
How has your life experience made you the leader you are today?
Going through any challenging or uncomfortable situations in life and learning from them has helped me 'get' many different personalities. I think if you can understand people, you have a better time working together.
How has your previous employment experience aided your tenure at BSC?
Before I started BRANDSTYLE, my background was primarily at PR agencies. Early on in my career there were so many times that I thought; 'and why am I doing this?' Taking the time to understand the overall goal on a project went a long way. It turns out a lot of what I was doing helps me immensely with my business today.
What have been the highlights and challenges?
So many highlights! Having the most dedicated, loyal staff - with a great sense of humor - that I get to work with everyday, having clients who do cool things, and opening a Miami office this past summer. The challenges are too numerous to count but a few that come to mind are managing the operations side of the business, being as efficient as possible every day, knowing when to be hands on and when not to... always ensuring we are offering the highest level of creativity and customized experience our clients expect from us, and more!
What advice can you offer to women who want a career in your industry?
Understand media on every level - how it works, what purpose it serves.
What is the most important lesson you've learned in your career to date?
Nothing happens over night; there are no 'overnight successes!' That's a little secret on how media often likes to package a business piece - the overnight success story. Bottom line: it all takes hard work, patience and fighting for what you want. It will happen... just maybe not tomorrow.
How do you maintain a work/life balance?
I spend a lot of time with my kids. Also, I love to cook; it allows me the time to think and problem solve.
What do you think is the biggest issue for women in the workplace?
One issue is maternity leave - for some reason media has celebrated women who take very little time off after giving birth. In my opinion, there should be longer + paid maternity and paternity leave in the US.
How has mentorship made a difference in your professional and personal life?
Getting advice from people I respect has helped me realize what I'm capable of. Personally, it has helped me understand that it's a good thing to ask for help, talk to people about what you have going on and seek advice.
Which other female leaders do you admire and why?
What do you want to accomplish in the next year?
Open LA and London offices. Continue to build an exciting, experience-based company culture. And laugh a lot.
Related