Every so often in life you get to the stage where you need a break. I don't mean the 'yeah I fancy a holiday' or 'oh wouldn't a spa be nice'. I mean I'm working 6 days a week plus and recently had to cancel my much anticipate trip to South Africa because the business cannot spare me, NEED a break. Throwing that in there as context, not to moan, I love what I do and I make my own choices but this little trip meant a lot to me.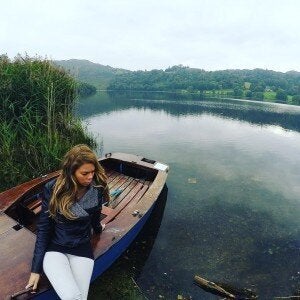 So the ideals for my mini break, peace, tranquillity and some pampering. I really did get everything I wanted and more from this. I stayed at a fabulous little hotel in Grasmere in The Lake District in Cumbria called Daffodil Hotel and Spa. It overlooked the lake and had been recently refurbished. Modern luxury in the heart of old fashioned English countryside.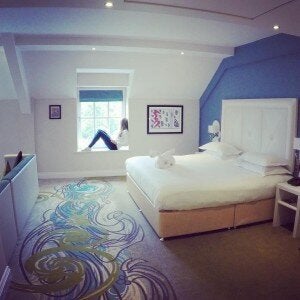 We arrived in The Lake District, via a quick stop at my mothers home in Lancashire on a Weekend. It's not too easy to get to unless you have a car but I suppose that's what helps it to retain its unspoilt charm. Grasmere is one of the smaller villages so there were tourist at the attractions but not too many.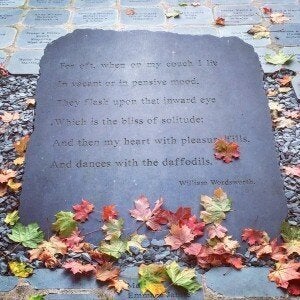 The highlights on the 'to do list' for Grasmere are very much focus on the fact William Wordsworth lived there. The Wordsworth museum, former home, his Daffodil garden & place of rest are all there. Another famous attraction that got people flocking was one of the quaintest shops I have ever seen. It sells handmade Gingerbread and people travel from far and wide to try some. The other obvious thing to take part in is the country walks to appreciate the beautiful scenery, this is after all why the area is famous! Sadly for me I didn't get the chance to go up into the hills this time but I did grow up fairly close to here so I've experienced this many times.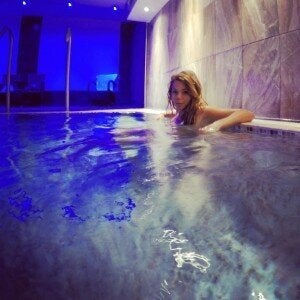 Now the absolute highlight for me was the relaxation granted via the amazing spa facility at the hotel. Of course I used the general facilities including thermal pool, sauna steam room etc but my favourite was the treatment. I opted for a LAKESIDE SURRENDER An innovative approach that allows the therapists to determine the individual optimal therapy for you. Surrender began with a brief consultation to discuss my lifestyle and needs (well as much of them as I could get in during a brief chat anyway).They then chose the correct balancing blend and ideal therapy to heal and address individual requirements. For me my skin has been playing up recently and I wanted that to be addressed. I had a heavenly body massage back, neck, shoulders and legs. This was followed by a Classic Spa Facial customised specifically to address the issues I had mentioned earlier. Therapy time - 1 hour 25 minutes. I felt so relaxed after I came out it was dreamy, I think this is the first time I have ever had a treatment over an hour and that seemed to help too.
We also had a three course meal that was utterly delicious, fish to start, beef main and baileys inspired ice-cream to finish. I particularly liked that they paired the wine with each meal for those of us looking for a steer. I've been on a few wine tasting courses around the world but I am always looking to learn more.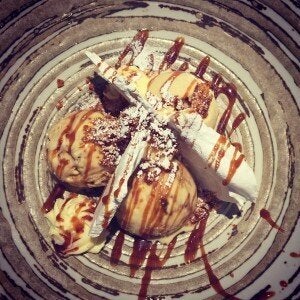 Omg... Baileys, honeycomb and vanilla Sunday
Overall a mixture of getting out of London, soaking up some culture and spa heaven made this a break I wont forget in a hurry. I'm usually a sunshine, scuba diving and sunsets kind of traveller but there is so much beauty on our doorstep too!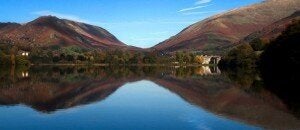 Related