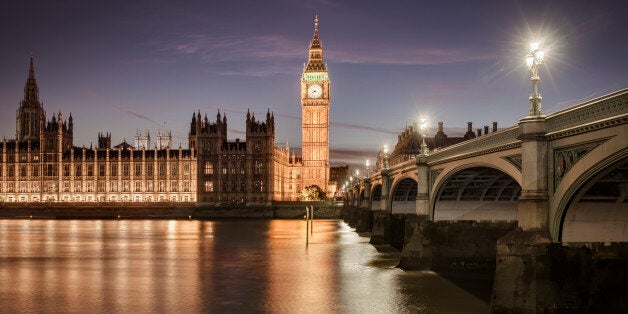 Despite their leadership election, the Conservative Government has continued to drive home its austerity agenda. This week, the Government is again punishing those on the lowest incomes - this time by further increasing the cost of seeking justice.
Delegated Legislation Committees are hardly the talk of the town. But it's through one that the Government on Thursday voted to increase Court and Tribunal fees by an inflation-busting 10%.
This is just the latest stage of an approach which has seen the Conservative Government hinder access to justice in Employment Tribunals, immigration and asylum cases, money claims, and other legal proceedings.
There is clear evidence that those least able to afford them are giving up hope in accessing legal routes for justice, particularly in the work place.
In the case of Employment Tribunal fees, statistics show that since their introduction, Unfair Dismissal cases are down by 72%, Sex Discrimination cases are down by 68% and Race Discrimination cases are down by 60%. And that's not because bad behaviour by employers has suddenly become consigned to the history books since the Conservative and Liberal Democrat Coalition introduced Employment Tribunal fees. It's simply because people are being priced out of seeking justice. The huge fall in cases being brought has seen the Government pushed into conducting a review of the impact of Employment Tribunal fees. But five months after the report was sent to the Ministers, it still hasn't been released.
Back when I was an employment lawyer, the first time I lodged an Employment Tribunal claim for a sacked worker after the Coalition Government's introduction of Employment Tribunal fees, I was shocked and saddened to see "Customer, please enter your credit card details" appear on the computer screen. Our justice system is in trouble when the state starts to view those attempting to assert their statutory rights such as the right to be paid the National Minimum Wage or the right not to be subjected to race, sex or disability discrimination as 'customers' or consumers rather than citizens with legal rights.
Conservative defenders of Employment Tribunal Fees point to 'remission' from fees being an option. But applying for Fee Remission requires the provision of humiliating financial detail, with bank statements scrutinised to the extent of intrusive enquiries being made in relation to minor details. When I was an employment lawyer, one of my clients was asked to explain a bank transfer of £12 from a relative in the run up to Christmas.
The Conservative Government has tried to argue they are encouraging early settlement through conciliation at ACAS - which has been made mandatory - but figures show the process simply doesn't work and employers wait to see if a potential claimant will 'go through with it' by paying to issue an Employment Tribunal case.
Just as the TUC is right to campaign for the abolition of Employment Tribunal fees, so The Law Society is right to say that the 10% increase in Court and Tribunal fees that the Government is pushing through will discourage people from bringing legitimate cases, will reduce access to justice and could lead to the prospect of people having to take out loans in order to pay Court and Tribunal fees.
And despite this, the Government continues the process of increasing Court and Tribunal fees, as they did on Thursday.
That is why it is so welcome that Unison is continuing to make their legal challenge to Employment Tribunal Fees and having taken it to Judicial Review, are now pursuing the matter in the Supreme Court.
It's important that we stand up to the Government's attacks on access to justice.
On Monday, the Government put its Ministry of Justice spending estimates to Parliament. We took the unusual step of treating those estimates as a vote for or against Employment Tribunal Fees and voted against.
And on Thursday, in Committee, we voted against the Government's plans to increase Court and Tribunal fees by 10%.
In my first week in post as Shadow Justice Secretary, it has been welcome to be able to make it clear that a Labour Government led by Jeremy Corbyn will prioritise access to justice and will abolish Employment Tribunal fees.
Richard Burgon is the Shadow Justice Secretary and Labour MP for East Leeds