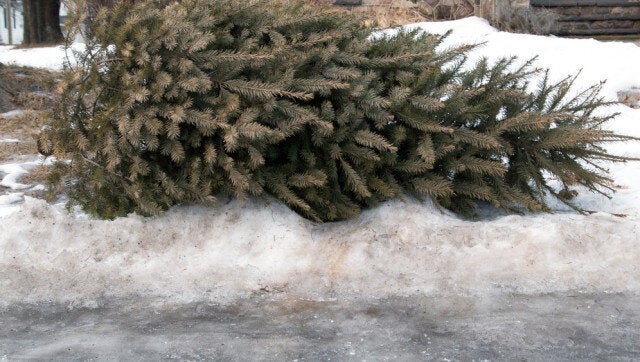 It's now the middle of January, which means that we've been in the New Year now for two weeks and if you're like me then you've been breathing a sigh of relief as you start to get back into your regular routine, as you've waved goodbye to that festive devil that is otherwise known as Christmas.
Yes that's right the whole of the British public, who spend the whole year waiting for that month of December where eating and drinking as much as you like without being judged is finally gone. And even though we love it so much it's nice to finally get back to a sense of normality. I'm demonstrating this normality myself by finally getting round to writing a new article.
We've now begun slipping back into our old ways, which involve plodding through the week looking forward to the weekend, eating when we normally do instead of waiting for Christmas hams to be cooked and cheese boards to be presented to us, waking up when we feel like it on the weekend and waking up during the week feeling slightly sleepy but without the dreaded 10 day hangover than comes with Christmas, which makes some of us wonder how alcoholics do it.
Don't get me wrong Christmas is a great time of year where we get to see all our family at once and revel in each others company, but to be honest that usually goes awry. If you've been having the loving family Christmas over the couple of days before hand, where nothing goes wrong and everyone likes each other you can almost guarantee that at some point on Christmas day a full scale war is going to break out.
The Christmases of years gone, where a selection of family members enjoyed a few games and watched Christmas television are now things that some of us can vaguely remember. Now Christmas day has turned into a struggle to get toys out of the box for children and an even bigger nightmare when it comes to setting up the latest gadget, which usually turns into technology vs. technology half way through the day when brothers and sisters or husbands and wives look for the nearest gadget to attack the other with, which can become Wii control vs. iPad on the living room rug. Yes Christmas is a fun time of year isn't it?
But let's be honest, hasn't Christmas always been a little like this? Even when it was just board games and Christmas television someone would always start a row because one person wanted to watch Coronation Street and the other wanted to watch Eastenders, which would turn into a battle of wits as the one waited on baited breath for the other to leave the remote control unattended. Also you'd usually have the one member of the family who does all the cooking seething over a big pot of potatoes as everyone else enjoyed themselves drinking wine and pulling crackers.
To be honest Christmas has never really changed, it has always been a bit of a tedious struggle that we all look forward to but at the same time detest in the back of our minds, it's no wonder there's so much drinking involved, I mean how else could the British public cope with spending so much time in a confined space with the 'ones we love?'
So this begs the question, what will we do this Christmas? Will we stay at home and just leave all the hassle to everyone else or continue with the effort that is the season to be jolly?
The truth is, as much as we moan and groan come September, which seems to be the start of Christmas in the UK according to shops and advertisers, we will be making arrangements for whose house we are spending Christmas at, and who's going to be cooking and so on. I for one will be staying in my own home as travelling the length of the UK to visit everyone is quite frankly too expensive, what with trains, presents, drinks, food and nights out, however this will probably change come September,
So until then I'm going to haul myself up and stick to my routine, before all those people who I've been avoiding since last Christmas rudely interrupt it. Wizard was definitely wrong, I do not wish it could be Christmas everyday. In fact I thank god it only comes once a year.