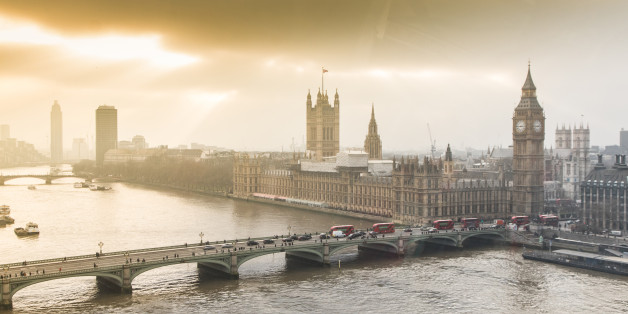 nickfree via Getty Images
We have some big choices to make this week. From whether we go to that concert, or allow our children on that school trip and, of course, we have an election we need to get out and cast our vote for.
Of course, recent events are going to make those decisions all the more emotionally charged. We as a country need to unite, not divide and not let anger cloud our judgement. We need to make those choices for the right reasons and not let the hatred we have seen lately fuel our decisions. We need to let love lead the way. I know, I know that sounds like a bunch of schmaltz. But it's true and I don't care how sappy it makes me sound. The love pouring out over the past few weeks has been far more powerful than any attack that it has countered.
We are a proud nation. We do have a stiff upper lip. We do keep calm and carry on. It's just what we do. It's what we've always done. And we can't stop now. We need to more than ever. Don't let the fear conquer us.
We need to take our responsibility to be a strong and united nation seriously. If last night's One Love Manchester concert showed the world, it is that we are all in this together. We need to go out. We need to smile. We need to laugh. That's exactly what is being attacked.
Whatever our feelings politically, let's make sure we vote for what feels right in our hearts, don't allow our vote to be a knee-jerk reaction to recent events. But do think about what we've learnt these past few weeks, the heroes who ran towards danger, those who lost their lives, those still recovering in hospital and their loved ones. Think how we've all come together to support them through this time and support the communities around us as well.
When we vote, think about those amazing people in our emergency forces that are working overtime for very little pay, to keep us safe. Think of how our vote might help make their jobs, and their lives, a little easier. Listen to those who want to invest in our amazing network of police, fire and medical teams that are there for us when we need it most. They need us now. They need us to get behind them.
Think of our amazing, diverse country. The attacks have affected people of all races, ages, faiths and backgrounds. And in response, all these communities have come together these past few weeks. To raise money, lay flowers, open their homes and help in any way they can.
A Muslim-led group raised over £25,000 for the victims of the Westminster attack. A homeless man outside the Manchester Arena ran in to save lives. And over the weekend, stories of bravery from London Bridge have been pouring out including the Romanian baker who confronted one of the attackers before leading 20 people to safety. We joined together at the darkest moments That's the Britain I love. That's the Britain I want to protect.
We need to harness that anger and determination. Don't let it become hate. I don't want a Britain that excludes anyone. I don't want a Britain that excludes me. I want us all to come together, no matter how much money is in our bank account, no matter what God, if any, we believe in and no matter what country we were born in. Because Britain has never been about 'me me me' - it has always been somewhere for everyone. There is strength in numbers and we are better when we're united together.
We are - and always have been - a tolerant and open society. And we have a responsibility on our hands this week. A responsibility to use our vote wisely to protect what makes our country so amazing. Don't vote for division, exclusion or hatred, vote for love and friendship.
It's not a time to preach or try and get political gains. But it is a time for us to really consider how we can all come together and be the United Kingdom that we are. The strength shown in the face of Westminster, Manchester and London attacks has bolstered the nation. It has made us stronger and our unity reinforced.
So, every time we leave our houses this week, put fingers to keyboards or pens to ballot paper, let's not allow our actions be driven by hate. Let love be our guiding light.
"Darkness cannot drive out darkness; only light can do that. Hate cannot drive out hate; only love can do that." -Martin Luther King, Jr.