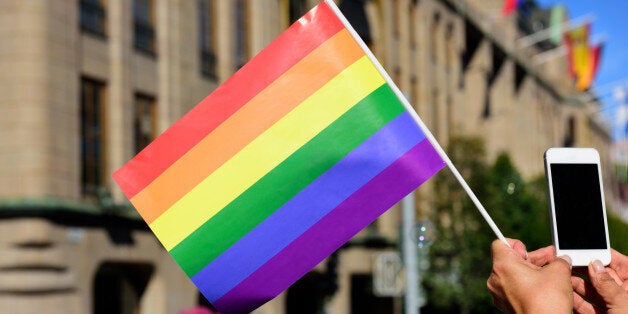 Upon taking a peek into the archives of our modern political history, it's easy to forget the significant progress our nation has made in overhauling discriminatory laws and policies towards the LGBT community and most importantly, shaping the views of society at large. It is no thanks to the campaigning trailblazers of the past; those who risked their safety for attending the first Pride marches, the placard wavers and those who refused to accept nothing less than equality before the law. During LGBT History Month, these are the people we must celebrate and never forget.
Across the UK, there are hundreds of events taking place to reflect on what has been achieved but also what challenges remain for our community. In England and Wales it marks the 50th anniversary since the passing of the Sexual Offences Act 1967, which saw the partial decriminalisation of male homosexuality. Here in Scotland, it took until 1980 for this change in the law to take place. These did not happen as a result of a gesture of goodwill from law makers, these changes happened thanks to the tireless efforts of a generation that we owe an eternity of gratitude to.
In January, the UK Government announced a pardon for Britain's persecuted gay men. In 1945, 800 men were persecuted for homosexual activity, with this number surging to 2,500 by 1955. The rewriting of this historical wrong was an important moment in securing justice for people who did nothing more than fall in love. However, we should do more than simply excuse these people, as a community we must learn from their courage and strength.
The theme of this year's LGBT History Month in Scotland is heritage, celebrating the personal, social and political milestones that tell Scotland's equality story. Such moments include the first gay disco organised in Edinburgh in 1970 and the first LGBT bookshop in the city opening its doors back in 1982. Historical figures such as Edwin Morgan, who was Scotland's first Poet Laureate and came out as gay in 1990 at the age of 70, and the activists who made history by forcing a Scottish Parliament in its infancy to abolish Section 28 in schools.
Our modern day LGBT community is a melting pot of diversity, gender and ethnicity. Of all the structures within our society that best reflect this, our political institutions now find themselves painted the colours of the rainbow. The Scottish Parliament boasts no less than three party leaders who identify as gay or bisexual and Scotland has been ranked as the top place for LGBT equality across Europe for the past consecutive years. At the UK Parliament, this photograph taken outside the Palace of Westminster of the gay, lesbian and bisexual representatives who are responsible for making the laws of the land, is another indication of how far we've come. Politicians and other public figures can now come out on their own accord and are no longer subject to tabloid witch-hunts which would see regular 'outings' splash across front pages in order to generate revenue for newspaper proprietor's.
As we rightly celebrate these achievements, our community must never forget those campaigners of the past. As a 25 year old bisexual man, I have grown up with a backdrop of accelerated progression in equalities and such change has only been made possible due to those who attended the Pride marches long before they were awash with colour, media coverage and political endorsement. I can now go gay bars, tweet about LGBT culture and fall in love with whom I want without being treated any differently in the eyes of the law.
My freedom and our freedom as a community to be who we are, was never given to us, it was unselfishly fought for us by people who many of us will never get to meet. So, to the first gay disco dancers, book shop owners and those who gave up their own freedoms, thank you for everything you have given my generation and happy LGBT History Month.