I can't answer for the authenticity of this goulash* but I can say, hand on my not-remotely-Hungarian heart, it's extremely tasty and the perfect winter comfort food.
Traditionally goulash tends to be served with ribbon noodles but as dumplings and noodles may seem like too much of a good thing, you could try it instead with steamed white cabbage tossed with caraway seeds and a scrap of butter and if you still want to go for carbohydrate overload, steamed potatoes.
If you prefer, you can use rose veal or lean beef in place of the venison, in which case you can leave out the bacon.
Most importantly, the paprika should be bright red and smell fresh. If it is at all brown and dusty, it's best to bin it and cook something else.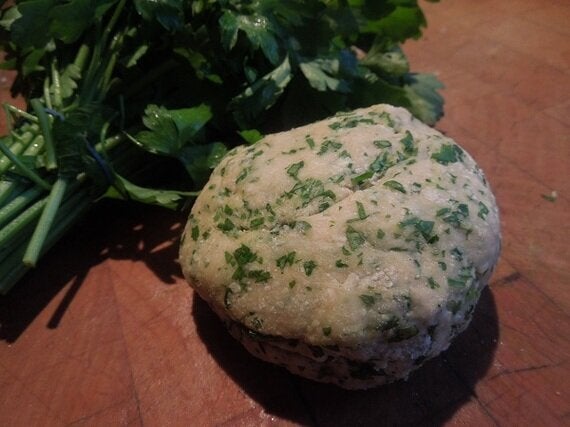 2 level tspn baking powder
A handful of finely chopped parsley
Mix the flour, salt and baking powder. Cut the butter into small pieces and rub it into the flour, then mix in the egg and parsley to make a stiff dough. Knead briefly to amalgamate, form into a ball, wrap in cling film and set aside in the fridge.
Venison Goulash With Herb Dumplings (serves 4)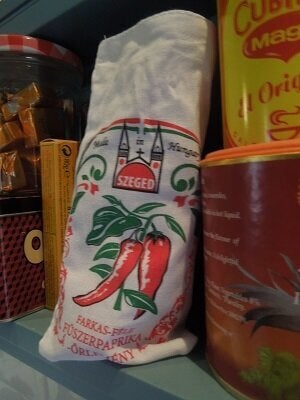 700g of casserole venison (you can increase this to 1 kilo without affecting the quantities of the remaining ingredients)
An equal weight of onions, peeled and finely sliced
140g streaky bacon, cut into lardons
2 fat cloves of garlic, finely chopped
1 level tbsp sweet paprika
2 tbsp fresh parsley, chopped
125 ml sour cream (or double cream and a tablespoon of vinegar - don't be surprised when it thickens instantly, it's fine)
Heat a tablespoon of olive or rapeseed oil in a deep frying pan or casserole.
Fry the bacon until transparent, add the venison and brown it in batches. Remove and set aside.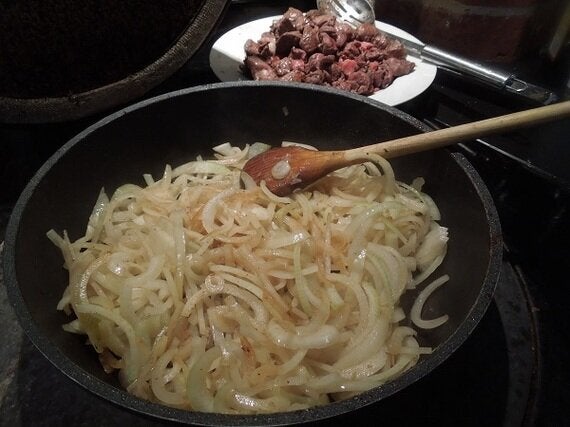 Add a little more oil to the casserole dish if necessary and cook the onions until golden.
Drop in the garlic and cook for a minute. Put the meat back in the pan.
Stir in the paprika and salt and cook for one minute. Add a splash of water if necessary as paprika burns easily.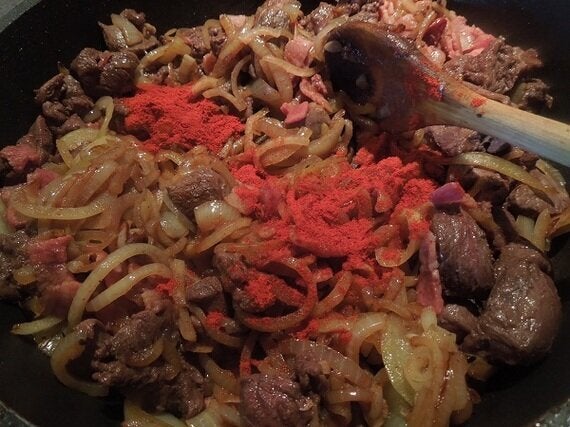 Add the herbs and seasonings (except the parsley) and a wine glass of water and clamp on a tight-fitting lid.
Simmer on top of the stove until the meat is tender, about 1/12-2 hours.
Just before you want to eat, check the seasoning, adjust as required then stir in the sour cream and chopped parsley.
Pinch off pea-sized pieces of the dumpling dough, roll them into spheres and drop them into the simmering goulash.
Put the lid back on. The dumplings will be done in six to eight minutes by which time they should be light and fluffy.