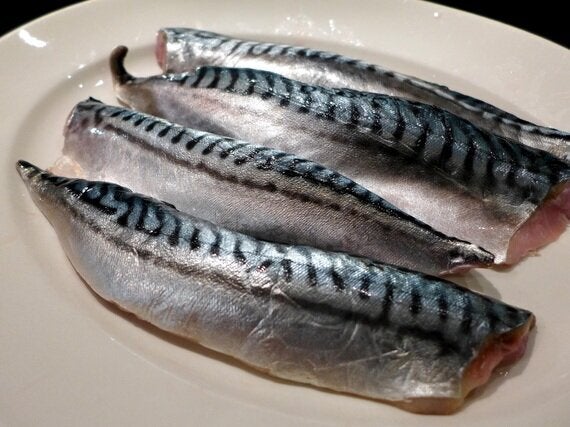 Most of us don't eat enough fish. The UK government guidelines say (and I know we don't trust them after they cut our recommended booze allowance, but still) we should eat two helpings per week, one of which should be an oily fish. This is a good place to start.
Mackerel is a fish that can take strong flavours. It benefits from sour notes to combat its richness, which is why it's traditionally served with a gooseberry sauce. With goosegogs out of season I turned to Asian flavours: tamarind, ginger and chilli.
This is a good dish for a quick supper: from fridge to plate in under half an hour. I served it with stir-fried greens and noodles. Next time I cook it I'll keep the supporting act plainer - maybe thicker noodles with a simple dressing of ginger, spring onions and soy.
Tamarind-glazed Mackerel (serves 2-4)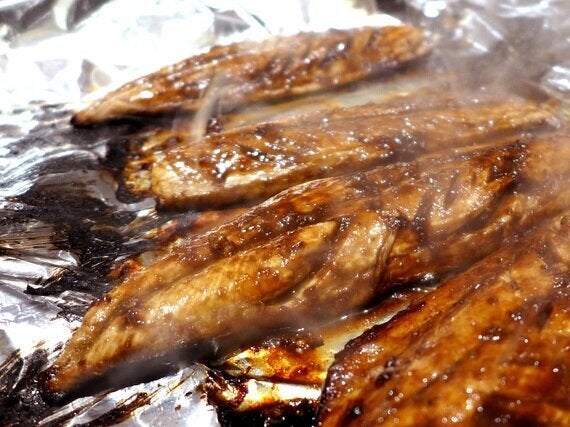 2 tspn tamarind concentrate
1 thumb of ginger, peeled and grated
1 tspn Sriracha or other chilli sauce
2 tspn toasted sesame oil
Fresh coriander, finely sliced red chilli (optional) and chunks of lime, to garnish
In a small bowl, whisk together the tamarind, ginger, garlic, chilli sauce, honey and sesame oil. Line a grill pan with foil. Brush the marinade over the fish on both sides and let it absorb the flavours for 20 minutes.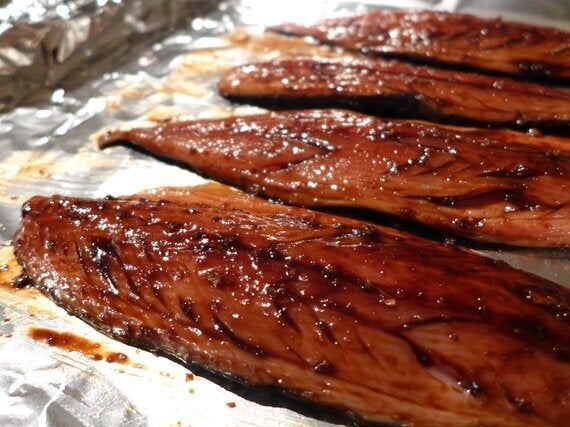 Heat the grill to high and cook the fish for just a couple of minutes on either side, turning carefully. Serve garnished with sprigs of fresh coriander, finely sliced red chilli and wedges of lime to squeeze over.