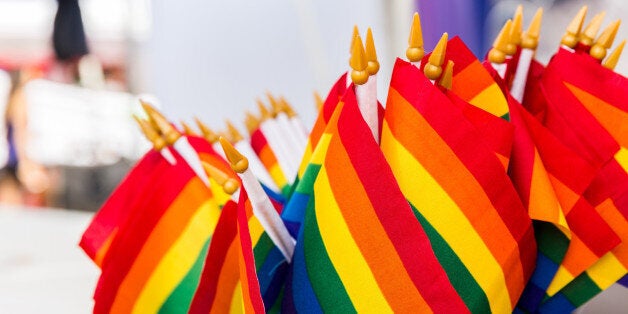 To many, the concepts of equality, diversity and inclusion in the workplace fall under the same über-liberal umbrella as unnecessary health and safety at work regulations and 'political correctness gone mad'. In other words, a by-product of the modern world which, to the majority, is at best unnecessary and, at worst, annoyingly intrusive.
And that may well appear to be the case, unless you're the one whose career is held back by a lack of opportunity not because of your talents, but because of your chromosomes, the amount of melanin in your skin, your physical abilities, whom you love or your spiritual beliefs. Then, suddenly, even the bluffest of cynics would agree that ethnicity, gender, sexuality and all the other markers which make us so wonderfully different have no place in governing how well our lives turn out.
I was particularly disappointed to read Stephen Kinnock MP's recent speech to the LSE where he advocated less 'identity politics' and less of a focus on diversity, as this may alienate the white working classes. I would argue that the white working class, while not a minority, nonetheless represents a strand of diversity, often held back not because of a lack of talent, but by preconceived ideas of a lack of education and work ethic. Further, I am a strong advocate for including 'social mobility' as a stated aim of diversity policy, alongside the other strands for which we are fighting.
The good news is that organisations large and small are realising the true value of diversity in the workplace. Yes, the ideas of social responsibility and fairness play their part in formulating policy, but companies have a responsibility to make a business case to their shareholders. And the business case couldn't be stronger: in an ever-more competitive world, which company would not want to recruit from the widest possible talent pool? A strong diversity policy ensures that the brightest of graduates consider your company an attractive place to work. Similarly, LGBT+ employees need to be shown that your organisation is a place where they can be out and proud; lying about who you are every day of your life isn't going to help you perform at your best. And women need to see that they won't be knocking their heads against a glass ceiling as their careers progress or if they want to return to work after starting a family.
Any company that doesn't acknowledge these universal truths inevitably lags behind their competitors, with a direct, negative effect on their bottom line.
Since the European Diversity Awards launched in 2010, I'm proud to have been at the forefront of promoting the diversity agenda by rewarding those organisations who promote that values of equality, diversity and inclusion. One look at our list of sponsors - companies like Heathrow Airport, Vodafone, Coca Cola, Abercrombie & Fitch, UnitedHealth, Bloomberg and more - proves that some seriously big players of the corporate world are not only content to tick a box and talk a good game, but actually put their money where their mouths are to help create a fairer workplace for all.
Next for us come the Diversity in Media Awards, where we'll be showcasing those stand-out individuals and organisations who ensure that those who produce what we see, read and hear is a true reflection of wider society - those who buy newspapers, watch television and video blogs, listen to the radio and read blogs. If our media doesn't speak directly to its consumers, we risk a more fractured society of disenfranchised consumers who feel they have no stake in the world around them.
The flip side of equality is discrimination, and there's no excuse for discrimination in the 21st century. My hope is that, one day, the battles will be won and there'll be no need for our events. But until then we'll continue to fight until there's a level playing field for all.