Wow, how things have changed! When I was younger I played Camogie (badly) but I played and as the Horse always said, "Lisa is a great team player" read into that one what you will. In my teenage years, like every other girl in Ireland we rocked out in Buffalo or Sketcher chunky heeled boot runners, Nope and Susst flared jeans and baggy trousers , but then came the era of the O'Neills. Now was the time for the tracksuit to shine. The O'Neills Tracksuit was a fashion statement, it was not just for sport- in fact rarely was it worn for training but yes you wore it in town, at mass, at school, to the cinema, for all general teenage hanging around and then it also got thrown into the mix for any discos you would be putting your moves down at.
O'Neills came in every colour and then when some genius realised when they brought out the very stylish white one, that we could in fact dye these tracksuits to almost customise them, well lets just say there was a colour explosion across Ireland. O'Neills represent alot of things to me, they were all I wore as a teenager, I loved them. As my weight fluctuated through these years, O'Neills were always a friend to me. They didn't judge and with that elasticated waistband they always fit. The skinnier ladies would roll down the band and mix it up with a slim T or crop top (daring) but to the more rotund, the O'Neill just worked perfectly with a simple hoodie.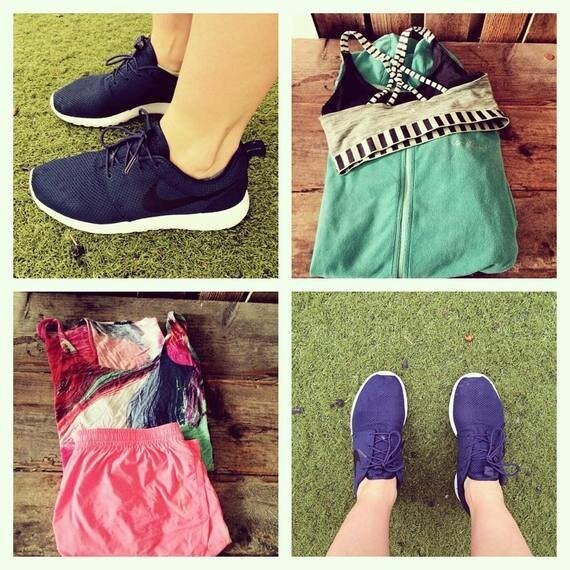 Now as health, fitness and training plays such a huge role in my life, I have built up an extensive sportswear wardrobe. Every store on the high street is doing a sports line, so now there is more options than just the O'Neills. There is every colour in short, top, pant and in runners and I love them all. Yesterday I was excited to try on some high street alternative to premier brands sports wear, all very sexy in design with mesh, cut outs and really more of a nod to standing there posing gear than actually gear you could brake out a 100m sprint or back squat 80kg in. That is where you need to really look at what is out there, try it all on, do a few moves in the changing room to see how the garment will move with your body. That's all we want is good clothes to move with us and not against us.
Often low cut tops, or bralets designed as a sports bra just won't work for anyone with a bust size over an A cup but you know what to anyone with a flat chest, rock on! It is so good to see that sports clothes have come on so much, the quality, the design, the colour range- it is like sports clothing has come out of its depression of only having black as an option and is saying- "Hey ladies, get out there and rock out in a neon tank, pink shorts and turquoise runners"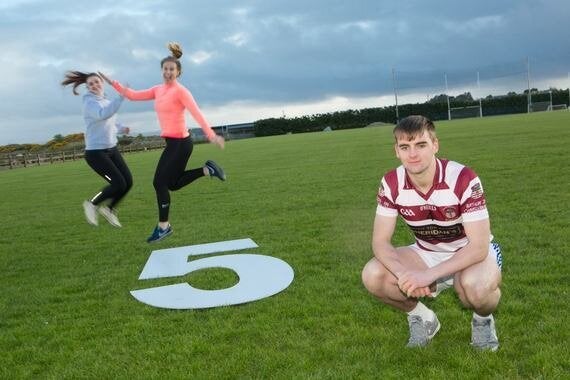 I vowed in my very early 20s when after two years of ONLY wearing O'Neills in first and second year in College, that I would NEVER wear a tracksuit again other than when training. Why? Because this was a time when I was fat and literally couldn't wear anything else, I didn't look or feel good in jeans so the O'Neill was really my only option. Now at 29 and in the healthiest shape of my life, I have never gone back on this. It is funny how an item of clothing can be an emotional trigger or can be a reminder to you of great, good and bad times for you. I'll always love the teenage O'Neill years as they represented freedom, laughs and so much learning but for the 20s the lost their love for me.
But I do look on them as a motivator for me to always keep going on the path I am on as the tracksuit days for me are well and truly over.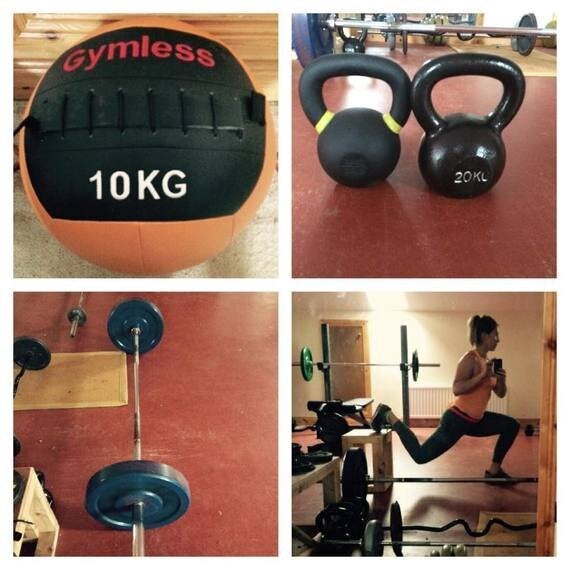 Related