Universal Channel's 100% Character Uncovered series is shining a light on people who inspire others through their extraordinary character. Introducing Lisa Mason as the first in this series.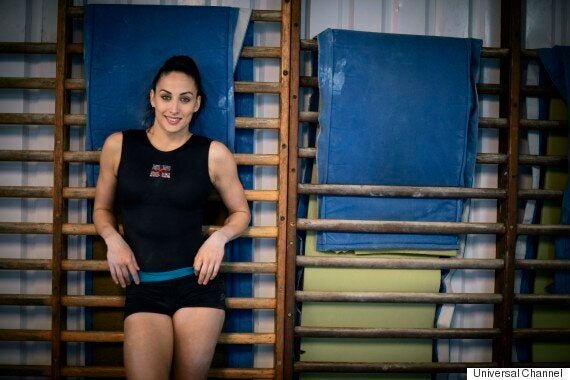 Making a career comeback after taking time out to have a family can be a daunting prospect for any woman. But try making a return to world-class gymnastics as a thirty-something single mum...
When the news came out that I was planning to compete again, nobody could quite believe it. Coaches, gymnasts, judges, you name it - they all said it couldn't be done. And I can understand where they were coming from. I was just 18 when I quit - and here I was, a 31-year-old mum expecting to carry on where I'd left off. It was unheard of.
But while I love being a mum, I wasn't ready to stop being an athlete just yet. I had unfinished business - and I guess I wanted to prove them wrong.
It wouldn't be the first time - when I was 13, my arm literally snapped in half when I fell from the bars at the Junior British Championships. I had two plates and 12 bolts put in. Everyone said there was no way I could come back after that. Six months later, I returned to become the youngest ever British Gymnastics Champion.
You see gymnastics is in my bones (broken or not!). I was brought up with three brothers so I was always a tomboy and when I was five, I got caught climbing on the neighbours' roof. That's when my mum decided it was time to channel all that energy and enrolled me in a gymnastics class.
Within two weeks I was performing skills it would normally take someone two years to learn. By 10, I was in the Great Britain 'development' squad and training with the senior gymnasts - and by 14, I was the youngest ever gymnast to win a senior title.
By the time I left at 18, I'd represented Great Britain at the Olympics, three European Championships and World Championships, and won two Commonwealth gold medals.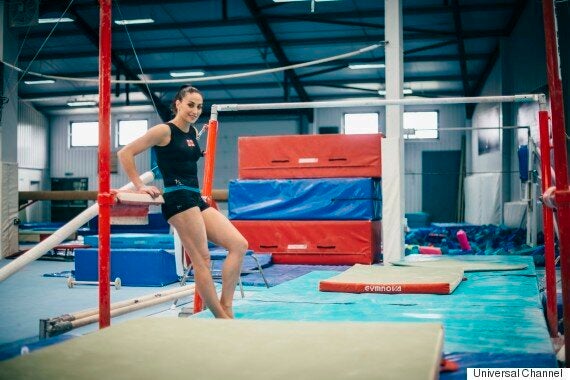 I was in that era of gymnastics when 18 was deemed old. After the Olympics, people just filtered out and the next generation came along. So as a stubborn teenager, I just thought, 'Sod this - I'm not doing this anymore' and left after the 2000 Olympics.
I went off the radar for four years but I just couldn't shake the feeling I'd left too soon, so I decided to find my way back. In 2004, I started training again. That's when I found out I was three months pregnant.
Overnight, my life changed. The decision to return to gymnastics had been taken out of my hands. It was a strange transition, and those early years were hard - but it was also a precious time with my daughter. In fact, without her I know this comeback wouldn't have been so successful.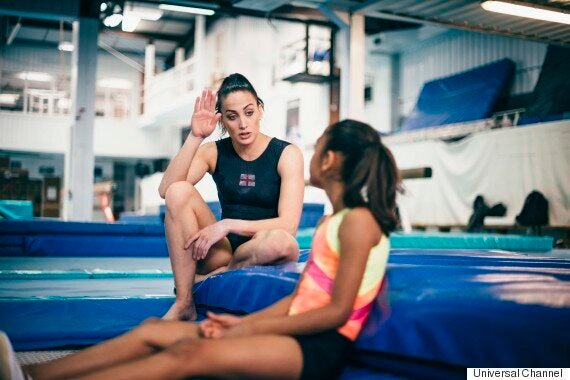 Everybody says that being a mum stops you from doing what you want but if anything, it's my daughter who inspired my comeback.
The idea hit me when I was asked to do a gymnastics show in London during the 2012 Olympics. Performing in front of an arena again was such a buzz and I realised, to my surprise, that I hadn't lost my skills. But my body had changed so much since I had a baby - the big question was would it still be able to cope?
Certainly nobody else thought so. Nobody believed I could do it so nobody supported me - and for the first six months I had to go it alone. I took things slowly and stayed very low key, starting with just two events. And in the 2013 English Championships, my first comeback competition, I won gold in the vault. I also came fourth in the finals at the National British Championships - not bad after just five months of training.
The following year, I joined a new club and introduced two more events. Now I'm training for the World Championships and aiming for the 2016 Olympics.
I'm a single parent and financing this myself. There's no doubt it's tough. There are days when I can barely walk my daughter to school because the shin splints are so painful. But it's the women in my life who spur me on.
My mum is my support network - without her, none of this would be possible. Then there are all the women and single mothers out there who support me on social media and tell me I'm their inspiration. I don't want to let them down. But most of all, there is Yarlana, my daughter. When I'm having a crappy day, she makes me a cup of tea and tells me it's going to be fine. She sees everything I do now and if I quit just because it's getting hard, I'm not setting an example for her, am I? I tell her what I tell myself: don't let anybody tell you that you can't.