You know vegan has become a monster food trend when you can pick up a dairy-free, meat-free, egg-free and in many cases gluten-free quick bite on pretty much any street corner. I'm not talking about high street fancy pants restaurants with incomprehensible menus. I mean the fun, fast, humble, finger-licking stuff from food trucks, pop-up cafes, market stalls, burger bars, and the like. Proper street food.
Vegan food is very easy to pick up on the go. It appears there are loads of hungry vegan mouths to feed. And they're in a hurry.
Arise, all go-getting 'veganpreneurs!' London is full to bursting with creative foodies with start-up energy. The quick, the smart and the agile have been busily spotting opportunities to open vegan food businesses into the squeeziest of street spaces. Their passion for the food trend has ignited real innovation in showing how wonderfully plant-based flavours and textures can work together. I actually know of a few meat lovers who were very impressed by the taste. Frankly, they surprised themselves.
Free-from-food does not mean free-from-flavour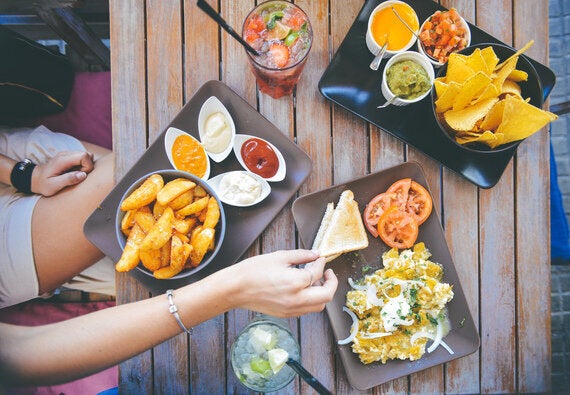 With street food chefs experimenting with exciting spices and new ingredients, we can finally put to bed those ridiculously outdated notions that free-from-food is dull and tasteless. Hogwash.
Quite the contrary in fact. Street food is the embodiment of how different cultures around the world have learned to cook using only readily available and cheap local produce. It's a full sensory discovery and there's often an inspiring back story waiting to be told. There's license to engage in the true craft of food and it's this magic that feeds the eyes and the soul as much as it satisfies the stomach.
Personally, I love me a good burger
It's the undisputed king of street food. My favourite place to crush on them is in London's buzzing markets. There's something about the atmosphere that is all-embracing and inclusive and there's a distinct sense of individuality and openness. For me, Camden Market is my all-time favourite market to walk around aimlessly, buy weird things I don't know what to do with, people-watch and eat great food. And I've found a new gem...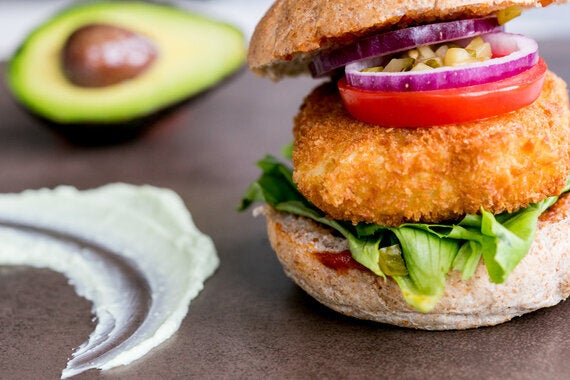 I know I'm not alone in the burger love. I mean, who in their right mind and whatever their dietary preference would say no to sinking their teeth into a juicy, finger-licking burger and chips? That was the thinking behind VBurger, the new 100% plant based burger bar in the heart of Camden Market. The menu was developed by Yossi Edri, a London chef who specialises in vegetarian and vegan food. Everybody's talking about them and the reviews have been amazing.
Seitan worship is a thing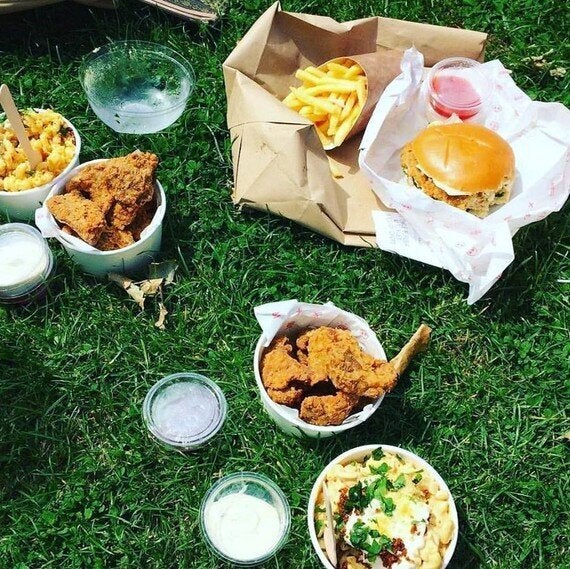 Burgers aside for a moment, something else has been tickling my fancy and it tastes just like chicken. The Temple of Seitan is a quaint vegan takeaway shop where you can delight in the golden crunch of chicken-style KFC, only it's made from seitan, a meat substitute made from wheat gluten. Admittedly, it may sound odd, but it's proper delicious. I'm a convert. You can find them in an attractive yet unassuming little haven in Hackney.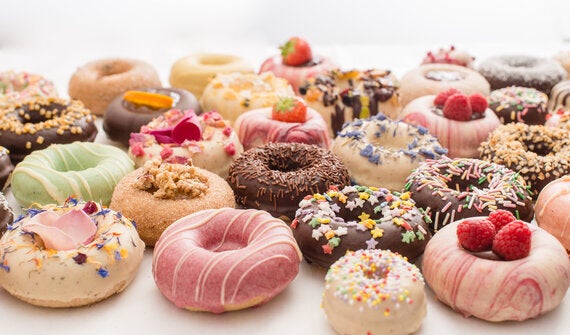 Aaah, dessert. If ever food looked too good to eat, Ruby's of London is where it's at. Nothing short of an edible art gallery, this vegan patisserie is brimming with gorgeous doughnuts, cakes and cupcakes. They're colorful, playful, beautifully presented and marvellously moreish. Find them in Greenwich Market on Saturdays and Sundays or order online.
This post has been published on HuffPost's blogging platform. The views and opinions expressed in this blog are those of the author and should not be taken as those of HuffPost. HuffPost does not allow bloggers to acquire products, access or accommodation for review in the site's name.