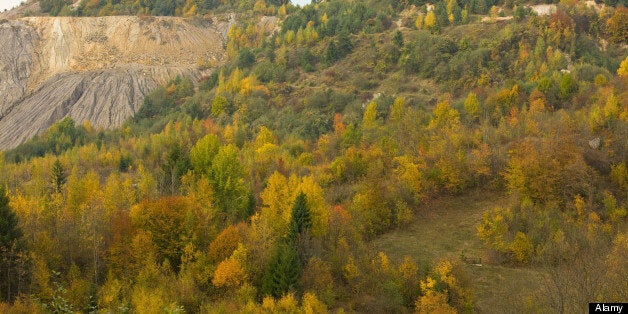 Let's face it; Romania isn't a tourist hotspot. Visitors don't flock to it like they do to Paris and it is definitely no Costa del Sol. In fact, at many of the obvious tourist points such as train stations and guide book attractions, it's difficult to find anyone who speaks English. This is no bad thing at all; it simply highlights how few tourists pass through. Whilst this means that it is relatively unknown to the less-than-seasoned traveller, it also means that it is a blank canvas waiting to be painted with stories, memories, and adventures.
It's funny really, because at one point the tourism industry in Romania was thriving. Before the 90s it was an important hub for travellers, and the Black Sea region was home to a roaring trade in the 60s. Unfortunately, the economic and political state of the country that followed meant that any potential success was halted in its tracks. Suddenly, the standard of living became particularly poor due to the economic fallout, and the country had to focus on its own citizens rather than on visiting foreigners. As a result, the tourist trade did not develop or change for many years, making it easy competition for other more stable destinations. It's here, though, that we should remember the tale of the tortoise and the hare. Slow and steady and all that.
Because now, it seems, Romania is clawing its way back to the top. In an age where travellers want more from their trip than to lie on a beach and drunkenly sing karaoke, the mysterious side of Romania is proving to be a big hit. Tourists are increasingly choosing to visit lesser-trodden parts of the world, and Romania's practically unknown, yet wealthy and varied resources are tickling people's fancy.
In a sense, Romania is a hidden gold mine within the tourism industry. It boasts a huge range of natural and manmade sites open to a million and one opportunities. I guess it was just waiting for the right time, and that time seems to be now.
Let's look at what makes a good tourist destination apart from cheap booze (although Romania does obliging provide this). You need an interesting history, a good selection of monuments and buildings for visitors to photograph themselves next to, and a relatively okay transport system, all set against a backdrop that is dissimilar to the traveller's back garden.
Now let's join up the dots. It's safe to say that Romania holds some of the most interesting history in Europe, as well as a few famous folklore stories that you might have heard of (Dracula, anyone?), and we only have to look at the selection of castles, churches, and architectural masterpieces to get excited at potential photo opportunities. Plus, where the Costa del Sol is slowly becoming a breeze-block city of high-rise apartments, Romania is all rolling hills, lush forests, and winding alleyways.
The most startling and amazing thing, though, is that the drunken foreign tourists and the jaded workers are replaced with friendly, welcoming locals who willingly help you out without you even having to ask. In fact, I'd go so far as to say that Romania has been the friendliest country I have visited so far, and I think that's partly due to the lack of tourism. You know how it is; in regularly trodden hotspots, workers and locals become irritated with tourists for stopping and taking photos. In Romania, though, citizens seem to display a raw delight that you are taking an interest in their country.
It's a shame that it has received a flurry of bad press recently, focusing heavily around the large influx of immigrants that have fled to wealthier parts of Europe. Yes, it is still a poor country which is evident all around; in the peeling buildings in need of renovation, in the homeless wandering the streets, and in the packs of stray dogs that congregate in the cities. But this is slowly depleting, and the welcoming friendliness of the people, the beauty in every street and countryside nook, and the fascinating history waiting to be discovered more than makes up for this.
Tourists are starting to twig onto this, too. At Peles Castle in Sinaia, a massive cluster of Romanian children and families, as well as a significant amount of German tourists enjoyed the views and attractive architecture. My bet is that it's only a matter of time before Romania starts appearing at the top of tourists' bucket-lists. I only hope that it doesn't lose its candour and natural beauty in the process.