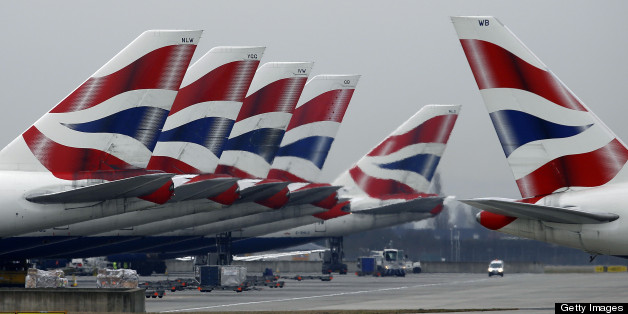 Getty Images
My earliest memories of BA while growing up in Bombay was its Face Ad. With its distinctive sound track of The Flower Duet from Lakmé, for me it personified the BA brand--classical, a bit out of touch, conservative, steady, and reliably not delivering on certain journey factors.
Many many years later, BA has come up with another one - a five minute clip which has forced me to see it in a more kindly light. In the tradition of the best (or worst as you may see it) reality TV programming tradition, the ad unabashedly tugs at the heart strings of immigrants like myself, tracing the journey home and how it feels to surprise your parents with a sudden visit.
It is unabashedly sentimental and plays on the age old mother-son relationship drama, yet I confess it brought tears to my eyes for I could see my own Mum in the genuine reaction of the mother in the ad.
It works because it is not a 30 second commercial, but a five minute situation film, which takes the time to set up the characters. Even though you know where it is heading, the unstaged reactions of the characters in the climax, captured on screen are what make it. (Watch and judge for yourself.)
It reminded me of a real life surprise visit last year to Calcutta, by my husband for his parents' fiftieth wedding anniversary. Having witnessed her shock then happiness, I definitely identified with the story in the ad. Enough to push me to look beyond BA's aging fleet, its matronly stewardesses, and its overcrowded economy class travel seat -- all of which have become the hallmarks of my yearly Christmas sojourns home.
By humanising its air miles, it seems BA did get to the heart of the matter, eventually!
Interestingly, this on screen drama may well become a real life reality, now that Britain plans to impose a £3,000 pounds visa bond on visitors from six countries including India. My parents for one will be unable to afford this. Which means the only way to eat Mum's home cooking will indeed be to fly home.
As Sidin Vadukut writer and author of The Dork Trilogy, remarked on twitter @sidin: New ad idea for British Airways: Mother makes bhindi and cries because she cannot afford visa bond to meet son in UK. Son visits on BA.
What do you think? Do write in and tell me.
Laxmi Hariharan is a content branding strategist and writer of epic fantasy. Find her at LAXMIwrites or @laxmi