It seems like an understatement to say 2016 was a tumultuous year of change in Western democracies and a painful life losing year of oppression and terror in parts of the Middle East, Africa and Asia. Our systems of government, global economies and many of our public figures appear broken, or at least facing an existential threat.
This year's theme at Davos, Responsive and Responsible Leadership, needs to be part of the conversation that helps heal these fractures, creating peaceful and prosperous economies for all. There is no panacea, however; no silver bullet that will resolves these tensions, but there are foundation stones that can be laid.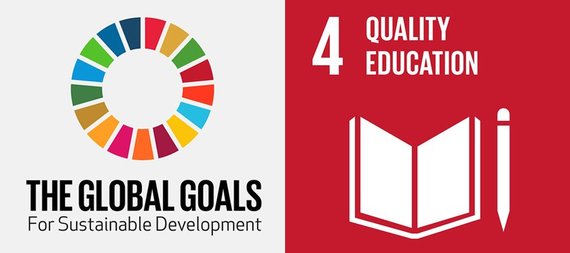 I started my career in teaching. This gave me an insight into the need to cherish the potential in all children. But for too long we have seen the relationship between poverty and education outcomes grow. In the UK only 48 per cent of 5 year olds entitled to free school meals (an indicator of childhood poverty) have a good level of development at the end of their reception year. This compares to 65 per cent of all other pupils. Fast forward to 16 and less than half of pupils entitled to free school meals (just 34 per cent) achieve 5 GCSEs at C or above, including English and Maths. This compares to 61 per cent of pupils who are not eligible.
This is uncomfortable reading for the world's fifth largest economy. However, globally we face similar challenges. There are 758 million adults who still cannot read or write, with two-thirds (476 million) of them women. And there are over 263 million children and youth currently out of school, with girls more likely than boys to never set foot inside a classroom.
We know that education is the bedrock of a productive economy. No country has ever achieved continuous and rapid economic growth without having first achieved an adult literacy rate above 40%, and it is estimated that functional illiteracy costs the global economy US$1.2 trillion per year. Although good school systems make a difference, the biggest influence on educational attainment is family background. Disadvantaged children do less well at school and miss out on the benefits of education.
We are seeing inspiring examples of leadership from the private sector, however. Vodafone Foundation's work with refugees is just one. Refugee children spend on average 17-19 years in camps with less than 50 per cent receiving primary education. These lives are being wasted and with the hope of education being an exception and not the norm, refugee camps can be a breeding ground for extremism which fuels the turmoil we see too often. Vodafone Foundation, through Instant Network Schools enables young refugees and teachers to access digital educational content and the internet improving the quality of education in some of the most marginalised communities around the world.
Innovation is also being seen in the financial sector. The Inter-American Development Bank has launched a US$500 million Education, Youth and Employment Bond for Latin America and the Caribbean to finance early childhood care and education, formal primary and secondary education, as well as labour market placement and vocational training. This bond is the first global benchmark issued by a Multilateral Development Bank where proceeds are placed in a segregated sub-account to support projects strictly related to education and youth employment.
Volvo Group is also getting in on the action. Together with the U.S. Agency for International Development and the Swedish International Development Cooperation Agency, Volvo Group entered into a partnership to provide vocational training schools for 4,500 young people in ten countries between 2013 and 2018, primarily in Africa and South East Asia. This initiative supports Volvo Group's planned geographic expansion and it addresses the challenge of existing educational systems which do not develop the skills that are needed by the industry. The first schools have been launched in Ethiopia, Morocco, and Zambia including a training school in Settat (Morocco) to develop mechanical skills which can be directly applied in the heavy equipment industry.
Improving education which helps people strive for better is not an end in itself. It's a means to a better world. The Sustainable Development Goals, 17 goals ranging from ending poverty and hunger to promoting peace, economic growth and combating climate change, includes a commitment to quality education and lifelong learning. This commitment is a vital part of our response to the turmoil we see.
Leadership in education, with a commitment to ensure that learning doesn't just end in school, is our best defence to the rising tide of populist politics, broken communities and economic growth that leaves too many people behind. Quality education and lifelong learning need to be a corner stone for what responsive and responsible leadership looks like. It is also a commitment we all - business, government and civil society - need to deliver upon to help create the world we want.