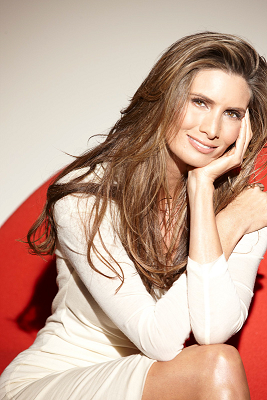 Photo credit: Courtesy of Jouer
This American mother and philanthropist-turned-entrepreneur is truly a fixture in the industry. Zilber is the founder and creative director of Jouer Cosmetics. A celebrity-favoured beauty brand, Zilber became deeply involved with UNICEF during her travels to Africa and South America. An avid volunteer, she supports and devotes her time with local charitable causes like One Voice and the Elizabeth Glaser Pediatric Aids Foundation and serves on the US Fund for UNICEF board.
Who do you take beauty tips from?
My mother, who believes makeup should enhance your beauty not overpower it; she was a model in the 60s and perfected the art of less is more.
What's your secret for skin maintenance?
 

No matter how tired I am at the end of the night, I always wash my face, apply a Vitamin C serum, and finish with a retinol cream. Exfoliation and nourishment are key!
What is your must-have product?
Jouer's Luminizing Moisture Tint gives me an easy, glowing complexion...I call it my morning magic.
What items should every woman have in her make up bag?
A great concealer, a black mascara, a cheek tint and lip gloss.
Who is in your beauty black book?
Jonathan Gale for color, Bernard Ichber for cut, Susan Seyler for makeup. I handle the rest!
The secret to beautiful skin is...
Sunscreen. Start young and apply every day!
How do you balance your time between being a mom, a business woman and a philanthropist?
I consider myself a professional juggler. I always put my kids' needs first, but I'm good at looking at the big picture, prioritising and delegating. I find giving back feeds my soul so making time for philanthropy is crucial.
What issues are you currently concerned about?
On a global scale, equality in girls education is a major concern of mine. Educating girls is the smartest weapon against poverty, disease, exploitation and violence.
Any exciting collaborations or future plans in the works?
Jouer's got some great plans for 2012, you'll have to check the website for updates.