You may wonder how social media could possibly be used to improve access to critical services like healthcare in Africa, a continent where only 8.6% of the population are online. Activists in Nigeria are doing just that. They're utilising its power to amplify the voices of the marginalised and ensure government responds to their needs.
When poor mining practices caused lead poisoning in the Bagega region, 400 children died, with thousands of others becoming sick. The government pledged funds to the region for critical healthcare, but two years on, they hadn't arrived. Communities remained without life-saving treatment and frustration was mounting amongst activists, when ongoing meetings and advocacy efforts yielded no results.
Home-grown activist group CODE saw a need to respond in more innovative ways. They began collecting testimonies and evidence from the affected community and launched the Follow The Money campaign.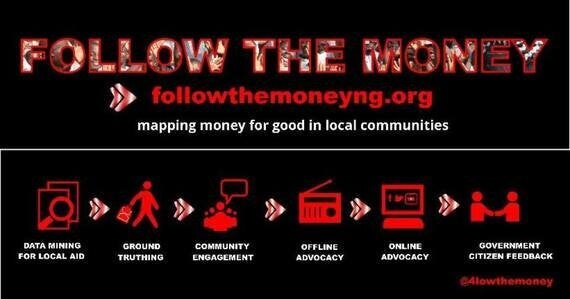 They amplified the voice of this community online through the #SaveBagega Twitter hashtag and posting infographics and stories on their website. In collaboration with Human Rights Watch they encouraged citizens to write on President Goodluck Jonathan's Facebook wall, demanding answers on why promised funds were not reaching the children of Bagega.
The real breakthrough came in January 2013 when they followed with a tweet-a-thon which engaged civil society, activists and celebrities with their cause. 48 hours later, Senator Bukola Saraki (Chairman, Senate Committee on Environment and Ecology) announced that the President had approved the immediate release of $5.2 million in funds for remediation of Bagega.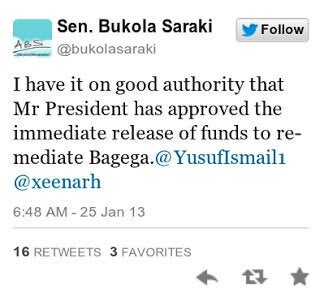 The team have since been tracking progress and 1,284 children have been screened by Doctors Without Borders. Over 1,000 have been enrolled in a specialised programme to treat lead poisoning and at last check, 488 were undergoing treatment.
One mother, whose child was affected by lead poisoning commented,
"Our children are now responding to treatments and feeling much better, I am very happy and I thank Follow The Money".
It's indisputable that social media had a key role to play here in getting offline citizens access to critical services. So, is social media the magic bullet which some people presuppose? The answer is a resounding no. Not on its own. It may not be sexy, but the success of this campaign lay on it being built on months of offline activism.
A Zamfara Lead Poison Stakeholders Forum was already in place engaging several government ministries, representatives of the miners, community leaders, media, community organisations, state security apparatus and other stakeholders around the issue.
The team also gathered an evidence base, collecting data on government's budget allocations for their cause. They tracked its distribution to various ministries and displayed this data in eye-catching, easy-to-understand infographics shared both on and offline.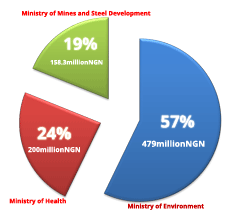 One youth worker in Bagega commented,
'"With information provided by Follow The Money, I know how much is meant for remediation and how much is my daily payment as a labourer in the remediation exercise".
CODE were closely connected to the affected community and conducted monthly interviews with members including miners and affected families. They combined this evidence with powerful storytelling and real life testimonies to catch people's attention.
They also forged partnerships with traditional media both locally and internationally and blasted their message to those offline through Blackberry messaging and SMS.
Their efforts didn't stop at the end of their social media campaign. They have remained closely connected on the ground, tracking implementation of the healthcare remediation programme.
As Hamzat Lawal, Follow The Money's Co-Founder explains,
"Local Communities may not have the necessary incentives to express their feedback on government performance - due to a sense of powerlessness, distrust in the government, fear of retribution, or lack of reliable information.

Consequently, we provide information [budget data] in local languages on funds meant for development projects in local communities, thus empowering citizens to hold their leaders accountable on government spending".
The team ingeniously integrated social media into a wider strategy, enabling it to amplify the voice of those offline and draw attention to their cause among duty bearers. In the words of Amisu Yusuf, a mother whose child was affected,
"We thank the Follow The Money for letting the government hear the voice of Bagega".
Social media is relatively new and its potential to stimulate positive change is only just beginning to be realised. It's been used to raise millions for cancer research, to identify almost impossible bone marrow matches for kidney patients and to gather momentum around human rights issues from unheard communities across the globe.
We're at the beginning of a long journey which I hope will see activists harness its power to do what they do best, even better. It will still take the passion, determination, collaboration and dedicated manpower it always has offline to make change happen; only now we can engage a broader audience, amplify our message and stimulate change faster and more cheaply than ever before.