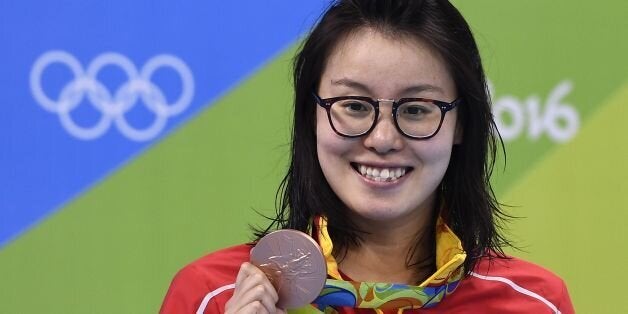 Three cheers for Chinese swimmer Fu Yuanhui, who has not only been winning medals at the Rio Olympics, as well as our hearts with her priceless reactions; she has also helped break down taboos around menstruation, and in turn, is flying the flag for women's rights.
During a post-race interview this weekend, she spoke openly about her period, saying her performance in the 4x100m relay may have been hindered because of her monthly cycle.
Despite 800million women being on their period on any given day, her comment about this perfectly natural process has made headlines across the world because the subject remains taboo.
There was a similar flood of headlines when tennis player Heather Watson said being on her period may have contributed to her loss at the Australian Open last January.
Yet, many women can relate to having their period affect their ability to do sport. In fact, a WaterAid survey found that 23% of women in the UK sacrifice a sports training session because of their period, while more than half of women would avoid swimming during their time of the month. This is not necessarily because they all feel physically incapable of exercise at that time, but in great part because of a fear that they will accidentally leak menstrual face and face public humiliation.
But why is it so important for us to speak openly about menstruation? Because the more we hide the subject away, the more difficult it becomes for everyone to talk about - whether that is a teenage girl scared of what is happening to her or a town planner trying to make sure that public toilets are available for women to deal with their periods whilst out and about.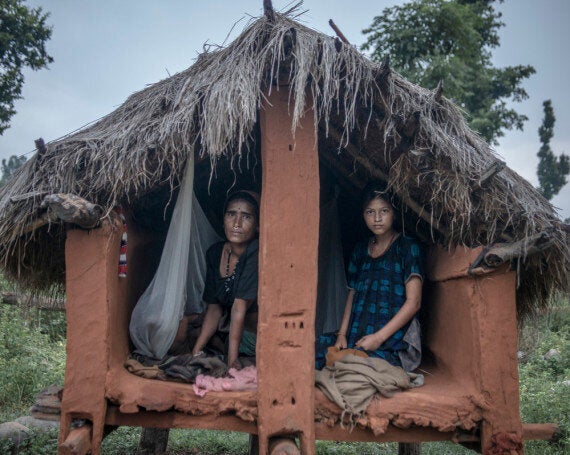 For millions of women in the developing world, a period is more than an annoyance. In many cultures, menstruation is shrouded in such silence and stigma, that it impinges on women's everyday lives. In parts of Nepal, for example, the belief about women and girls being 'impure' while on their period forces them to observe strict practices that see them unable to eat with their family or touch certain foods, as well as being forced into seclusion by being shut out of religious ceremonies and made to sleep outside the family home in small, basic sheds.
In parts of Tanzania, some believe that if a menstrual cloth is seen by others, the owner of the cloth may be cursed. In Afghanistan, it's believed that if you bury or burn your menstrual pads, you'll have your period constantly, forever. In parts of India, the myth prevails that burying your sanitary pad causes infertility, while in Sierra Leone, some think a used sanitary napkin can make someone sterile.
Furthermore, one in three women have to cope with their periods without the privacy offered by a private toilet. When there are no safe, private toilets in schools, girls often skip school during their period, or drop out of school altogether once they reach puberty. With nowhere hygienic to clean sanitary pads or wash, women and girls also risk infection.
Being able to deal with periods in a hygienic and dignified way is crucial to women's health and an important step in achieving gender equality.
WaterAid is campaigning for every women and girl to have access to water, good sanitation and hygiene by 2030. The public can support this campaign by signing the Toilet Saves Lives petition.
We need to talk openly about this issue to remove the stigma that surround periods, and ensure finding solutions for menstrual hygiene management are included in efforts to improve health, education, and access to sanitation facilities.
Fu Yuanhui is one sportswoman who inadvertently shined a spotlight on this issue. But together, we can all help break the stigma surrounding periods.