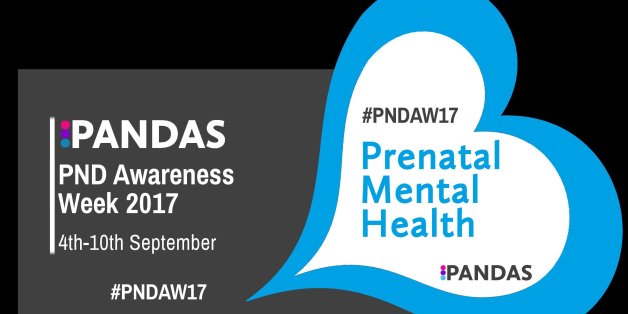 PANDAS
Type '#pregnancy' into Instagram and you'll see a succession of soft focus bump pics, gooey couple shots and happy smiling faces. The message is clear: pregnancy is wonderful. Pregnancy is bliss....
But what if, actually, it's not working out like that for you?
What if you feel so down you can't peel yourself out of bed in the morning? What if the only way to get through each day is to plaster on your make up, fake a smile and force yourself out of the house, even though you'd rather collapse in a crumpled heap?
What if you feel so anxious about your pregnancy, you can't bring yourself to bond with or even think about your unborn baby? And what if you feel so desperately low, you actually consider ending your life?
Becoming a parent can be the happiest time of your life but let's face it, the process of growing a baby is, at times, pretty goddamn miserable.
Combine an avalanche of hormones with a fear of the unknown and a raft of unsavoury physical changes (piles, anyone?) and you get quite the toxic cocktail.
It's actually completely normal to feel a range of negative pregnancy emotions from worry to sadness and back again via brief, explosive flashes of rage.
But, sadly, if you're incredibly unlucky, you may develop clinical depression - severe prolonged low mood, which has the power to overshadow your pregnancy in a way you never anticipated when you first saw those two blue lines on the test.
Most people know about postnatal depression, which strikes up to 15% of new mums in the months after giving birth.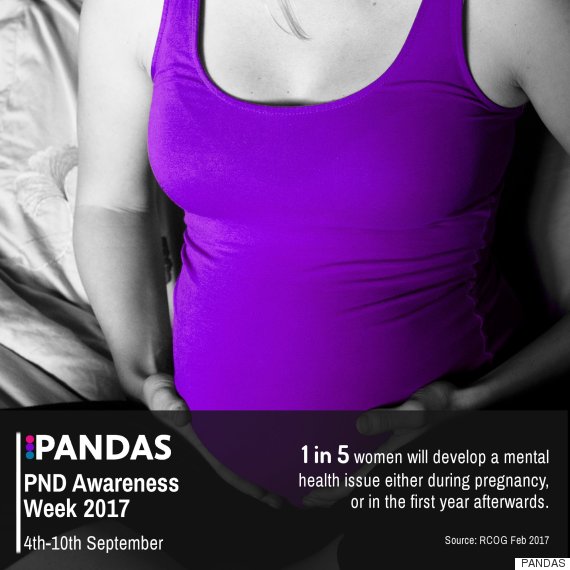 But how many of you know about prenatal depression? Also known as antenatal depression, it's thought to affect around 12% of women during pregnancy, whilst 13% of women experience anxiety at some point during pregnancy.
Symptoms can include persistent sadness, chronic anxiety, incessant crying, insomnia or increased sleep, disturbed concentration, lethargy, a sense of worthlessness and thoughts of self-harm or suicide.
Yet when everyone around you keeps telling you how elated you must be, it's hard to admit that actually you're not feeling particularly #blessed, even if your baby was very much planned and wanted.
Causes of prenatal depression aren't easy to pin down. Triggers include pregnancy sickness, hormone changes, physical changes, deficiencies in minerals such as iron and zinc along with social isolation and situational issues such as being in an abusive relationship.
But a common thread uniting so many sufferers is the guilt and shame they experience.
You're just not supposed to get depressed during pregnancy, are you? You should be excitedly picking out cots and buggies and devouring baby name books - whilst showcasing your bump in a succession of effortlessly stylish maternity outfits, naturally.
But life isn't perfect and pregnancy is rarely straightforward. There can be complications, worries and setbacks along the way. And while some women love having a bump, others struggle to cope with the weight gain and physical changes.
Towards the end of pregnancy, it can feel that your body's no longer your own - especially at the point where you can't see your own feet and need assistance getting off the sofa.
There's nothing so isolating as the sense of feeling the wrong thing at the wrong time. And the fear of exposing yourself by seeking help is palpable.
According to a survey by pre and postnatal depression charity, PANDAS, it took 74% of pregnant mums between three and nine months before they told anyone how they were feeling.That's an awfully long time to be keeping such a big secret to yourself.
But here's the real secret. This isn't your fault and you HAVE to tell someone that you're feeling down.
It's the only way to get help. Whether you open up to your partner, a friend or relative or professionals such as your GP, midwife or a charity such as PANDAS - admitting that you don't feel 100% is the first step.
It's worth knowing that prenatal depression can sometimes be a precursor to postnatal depression. But it's also vital to realise that the longer you go without support, the longer you'll suffer. Treatments can include pregnancy safe medication and talking therapies such as CBT counselling.
Your life may be hectic right now but simply sparing some time to look after yourself, practising mindfulness techniques, recharging your batteries and having some R&R can go a long way.
By taking charge of your depression, you'll have a better chance of recovering - and enjoying parenthood to the full.
The honest truth? It's in yours and your baby's best interests to get help as soon as you can.
If you would like to donate to PANDAS Foundation ensure they can continue to help support families affected by both pre & postnatal mental illnesses please text PANDAS £3, £5 or £10 to 70660 or visit their website for further information and support.
(Texts cost donation amount plus network charge. PANDAS Foundation receives 100% of your donation. Obtain bill payer's permission. Customer care 01691 664275 Charity No 1149485.)
Louise Baty is a journalist, author and mum-of-two. Her book 'The Dos and Don'ts of Pregnancy', published by Summersdale, is available on Amazon here