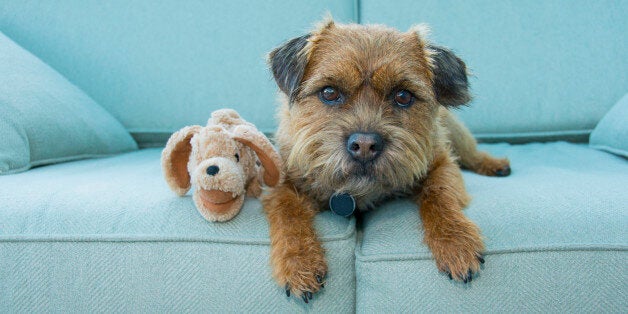 I present to you four month old Gary the Border Terrier. I'm sure many of you are loving the name! I've seen a massive rise in owners calling their dogs human names, here are a few of what I have on my client list - Dave, Dom, Rodney, Eric, Gloria, Dexter, Daphne, Norman, Ronnie and Bob!
Gary started my puppy classes at my ideal age of around eight weeks. Many see this as too young but for me I prefer to have them in when they are tiny. You have a socialisation stage taking place and Gary has really benefited from this.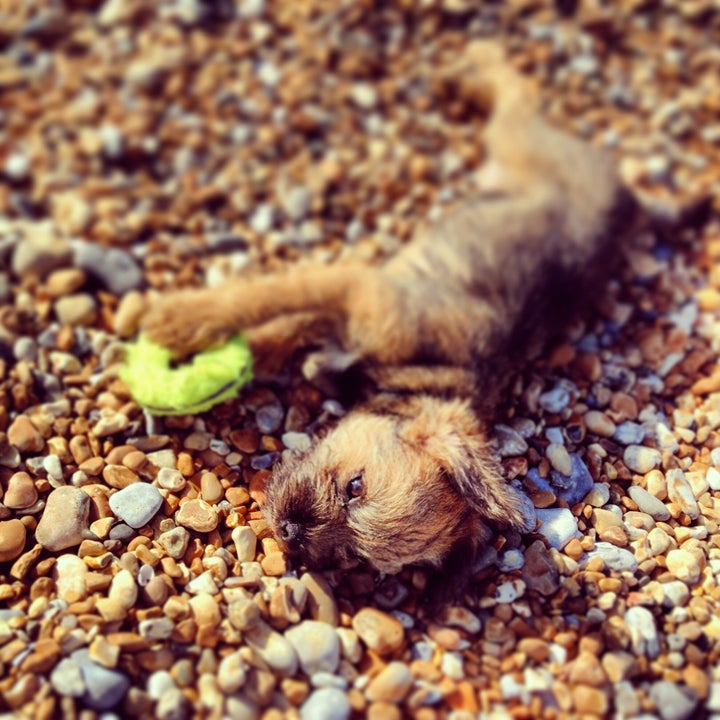 This week we took Gary up to Hackney Downs to do some recall work with him and he was on fire! As dogs get older they get more independent, a bit like us humans! So with the recall its crucial to start building those foundations which is what we have begun with this lovely little Border Terrier.
One of the things that I always say is that puppyhood is a rollercoaster of emotions for owners, it has highs and lows. Starting classes early means that you have support through those really early stages where it is all new and you are trying to work out what the hell you do! Dan and Tom, Gary's owners won't mind me saying that Gary has had his fair share of 'trying' behaviour; from trying to hang on shorts strings as you cross the road to discovering the delights of Clapton at 5am when you need to take the puppy out for a poo!
Gary is being socialised slowly and methodically, you can't rush it and you have to be careful not to do too much. So the picture here is of Gary on the beach, experiencing the delights of the sea air in his ears. This week we also worked on taking him on the bus, tube and train and he did brilliantly.