This week I've been working with a young chap named Raynard, he is currently residing at the Dogs Trust Harefield centre in West London. Raynard has been in care since being a small puppy, unfortunately people get put off by his energy which is such a shame. I've been working over at the centre for a project I work on with youth offenders and the DT dogs. Raynard is one of the dogs I've been using as he just adores attention and is desperate to please you. He is just a bit jumpy!
Raynard isn't doing well in kennels, he's finding it all a bit stressful and just wants to be with people or out on a walk. The centre report no issues with other dogs or humans but sadly he is being overlooked because of his over exuberance. He is a young (approx. 11-months) bull breed cross with very long legs that mean he seems to think he is crossed with a hare or Tigger!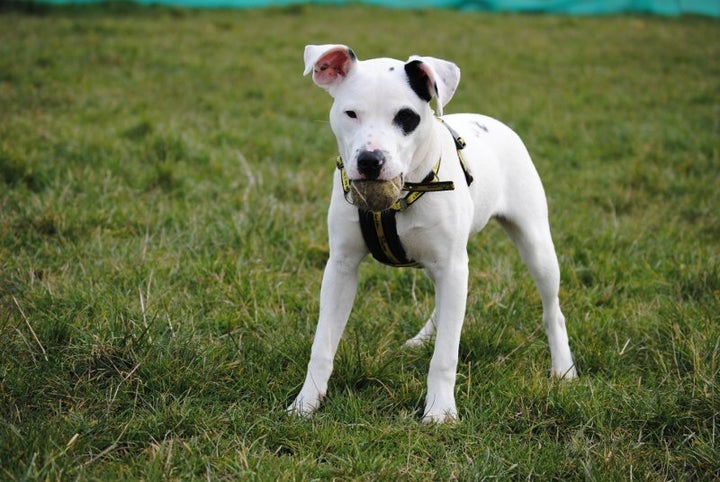 This week when I've had him out, he does learn very quickly and he is so eager to please you. In the right adult home he would do so well, I'm sure of it. He would really benefit from a calm family or couple or who have the time to put into him as he loves his toys and he's been enjoying his time out of kennels with the youths.
I decided to pin Raynard up as my dog of the week as he is the stereotype of a staffy type dog in a kennel environment who ends up being behind bars for longer than he should. People overlook him and the problem is, that the longer he is out of a home, the more desperate he gets to meet people. I was hoping that some lovely soul reading this might consider him or forward him on to someone who is looking for a four legged friend to join their family.
If you do want to learn more about him, then please do contact the Dogs Trust Harefield Centre in West London.