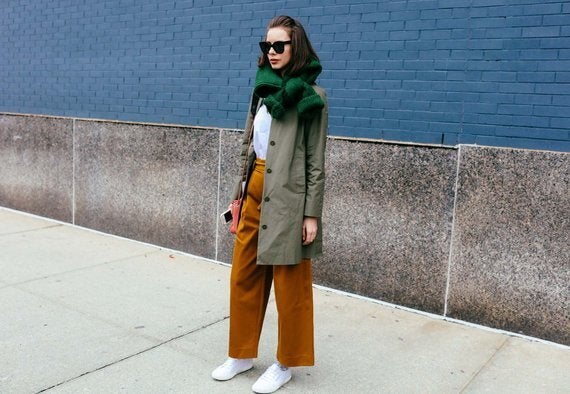 A lot of us wish that we dressed with more character, style and passaz and blame our clothes and lack of time as the trouble makers for our uninspired appearance.
I am here to help you perk up your style and help you realise that there is a lot more excitement in your wardrobe than you give it credit for.
Here are some of my secrets on how to be a little more creative with your style from the clothes you already own:
You are not going to start looking good, unless you start to care, even if just a little. You've got to put in a little effort and I promise you, you will reap the benefits.
2. Clear the crap. Do you know what you own? There are probably hidden gems in there. So put some time aside and go through what you own and get rid of clothes that you are bored of/don't fit/make you feel uncomfortable.
3. Wear something old. That dress that you keep saying, 'I'll wear it one day', bite the bullet and wear it tomorrow. I it doesn't make you feel wonderful then say 'ta ta for now'.
4. Dress how you want to feel. Pick your intention for the day, how do you want to feel today. Empowered? Happy? Fearless? Sassy? Whatever it may be dress for that feeling rather than what you currently feel.
5. #30secondstyle. Take an extra 30 seconds to put on a necklace/pair of earrings/scarf/bracelet, apply some lippy, those small daily touches will lift any outfit and that attention to detail will give you the character you desire. Join us on Instagram and share your quick style fix.
6. Make a sandwich. 'Sandwiching' is wearing all one colour e.g. navy with a flash of a complimentary colour e.g. Yellow. Try a new combo of your clothes today.
7. Print clashing is a really fun way to be more creative with the clothes you already own. Follow my Pinterest to board for inspiration.
8. Look Up. Keep your head up and appreciate the beauty that is all around and spot what others are wearing and try and emulate it.
9.Tailor your life. Get the most out of your wardrobe and feel more put together by wearing your dressy clothes everyday. Add a pair of high tops and a casual t-shirt to your smart trousers for a fun but considered everyday look.
Have fun. Fashion should be expressive, style should be about you. If you wear clothes you love, get a little more dressed up than normal and try new combo's of clothing that already exist in your wardrobe you will find you will start to shine.
Related