This week is Fashion Revolution Week - in which we remember the Rana Plaza factory collapse, which killed 1,138 people and injured many more, in April 2013. While big brands attempt to jump on the bandwagon, making a big fuss of some pretty limited actions, it pays to take a step back and give some love to the unsung heroes of this revolution.
Yogis, with their love of both planet and people, are leading The Fashion Revolution from the front - rising up from the mat to radically change the way our clothes are sourced and produced, so that what we wear is made in a safe, clean and fair way.
Perhaps this ethically driven creativity is inspired by study of the Yoga Sutras (literally meaning Threads of Yoga), with it's ethical principles of Ahimsa - non-violence, Satya - truthfulness, Aparigraha - non possessiveness and Asteya - non-stealing, and perhaps it's just down to the insight, creativity and courage that happen when you get on a yoga mat, but whatever it is, there's no doubt that yogi designers are making it happen.
These unlikely revolutionaries (yogis are just flexible and chilled right?!) are making yoga tops out of recycled plastic and leggings out of coffee grounds. They work with artisan villages in Bali and create gift bags out of almond shells. They plant seeds in their hangtags and create trade show displays out of recycled piping.
Meet the unlikely leaders of The Fashion Revolution.
Natalia Zawada, Starseeds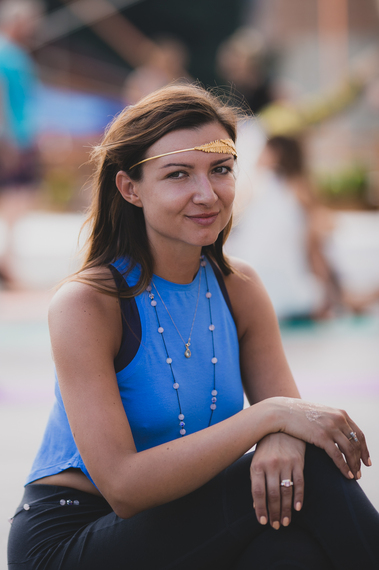 Image courtesy of Natalia Zawada
Usually to be found obsessing over the cut of her yoga leggings, Natalia puts the same care into sustainability - preserving the beauty of her natural colour palette with slow-dying techniques, using bamboo to create softness, ramie and hemp for durability, and a super-cool yarn impregnated with waste coffee grounds to absorb sweat. Her gift bags are blended with almond shells, her hangtags made of plantable seeded paper, her clothes displayed on recycled copper piping.
Inkeri Glova, ArcticFlamingo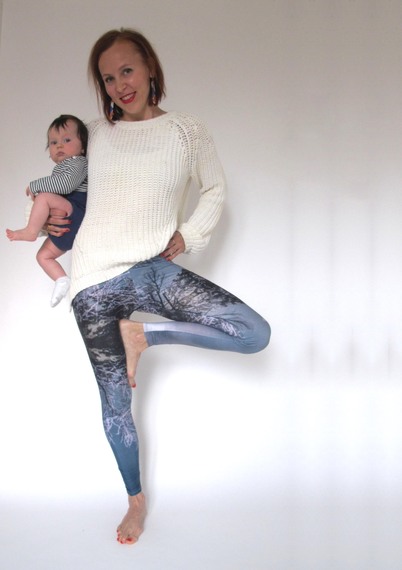 Image courtesy of Inkeri Glova
A regular at her local Jivamukti studio in her hometown of Munich, Inkeri first designed yoga leggings for herself, but her fellow students fell in love with them and Arctic Flamingo was born. Grabbing precious time whenever her two young children sleep, she prints environmentally friendly ink onto regenerated nylon, and her hangtags are made of recycled material like fishing nets and old carpets.
Annika Wetterlin Mattson, PawPaw Yoga Wear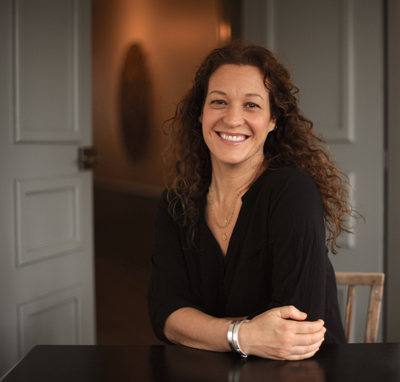 Image courtesy of Annika Wetterlin Mattson
Annika's designs from her studio on the Swedish archipelago, where her two dogs are 'silent colleagues', reminding her that the simple things in life should be appreciated. Her clothes are made in India where everyone who sews her designs receives fair wages. Being both people and planet-friendly, Annika uses 95% organic cotton certified by GOTS (the other 5% is lycra for fit and comfort) and she participates in the Zeromission programme - creating forest projects to compensate for carbon emissions.
Sylvia Daun, Kismet Yogastyle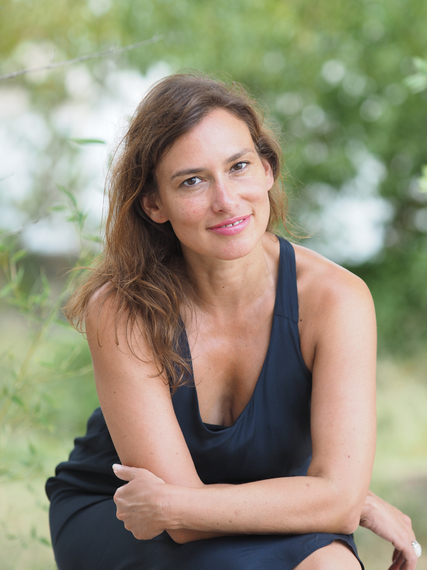 Image courtesy of Sylvia Daun
Ten years ago German born Sylvia Daun had just broken up with a long-term partner, she was unhappy with her job and her life. Then she found yoga. A chance meeting on a beach gave her a business partner with the fashion and textile experience she lacked. Her belief, that dressing fashionably and responsibly goes hand in hand, means that all Kismet Yogastyle clothing is made out of recycled natural fibres, and she works only with small, family-owned businesses with fair working conditions and wages.
Alice Asquith, Asquith London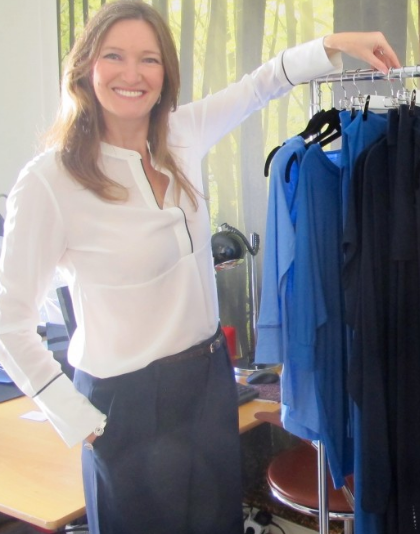 Image courtesy of Naturligt Snygg
Alice's love of fabrics and design was passed down the female line, from her great-grandmother, to her grandmother and mother. At the heart of it all is her commitment to the yoga principle of Ahimsa - compassion for all living things. All materials are ethically grown, completely chemical free and sustainable - she's a particular fan of bamboo because it's both super-soft and a natural performance material. The clothes are made in Turkey, where the women enjoy relaxed lunch breaks on their sun soaked terrace amongst pots of home-grown herbs and flowers.
So, when you see Fashion Revolution's campaign question #whomademyclothes, think #madebyyogis.
Meet these designers and more at YogaClicks.Store - home to yoga's most creative and inspiring Fashion Revolutionaries.
#whomademyclothes x #madebyyogis