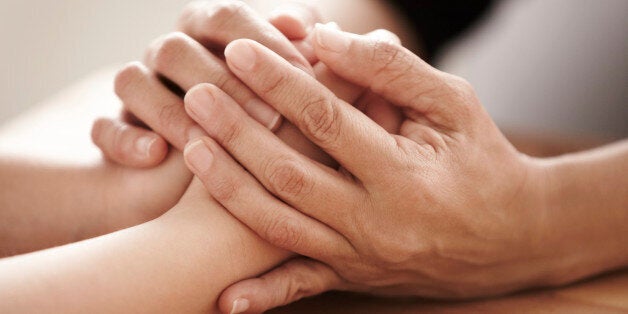 It is traditional in these circumstances to say I am sorry for your loss.
But those words seem empty and insulting. They imply that you have been careless and misplaced something valuable... a wallet, your keys, your phone.
Those words don't convey that your world has come crashing down.
They don't show that your heart is splintering into pieces.
They don't speak of the shattering sobs that run through your whole body late at night.
They don't tell of the emptiness that often manifests as a physical pain in your belly and in your heart.
Right now you feel numb. Scared. Confused. Angry.
One day you were pregnant and the next day you weren't.
All the dreams and hopes that you had for that baby and for your family were broken. Destroyed.
It is a bitter pill to swallow.
And my heart breaks for you.
As my heart has broken for the four babies that I have lost.
I know that you feel lonely and isolated. Alone in your grief and pain.
I know that you wish to go to sleep, to wake up and to find that it has all been a horrible dream.
I know that you blame yourself for the death of your baby. You wonder if there is something that you could have done to prevent the miscarriage. And you feel a failure.
I know that you worry that this miscarriage will affect your relationship. You fear that the grief will drive a wedge between you.
I know that you dread one of your friends announcing their pregnancy. And you hate yourself for this.
I know that you are terrified of trying again. The fear of another miscarriage is too great.
I know that you wonder if you will ever smile again.
I know all of this from personal experience.
I also know that you are strong.
This tragic experience did not destroy me and it won't destroy you.
I can't tell you that everything will be fine. I do not have a crystal ball and I don't know what the future holds.
In fact, I can't claim that I am okay. Because I'm not. There is a deep sadness. A grief that lingers.
But one day it will be easier to remember.
And I know that your heart will not always be broken.
Related