I liked Aurelia, the Mediterranean style restaurant in Mayfair, so much that I went back for brunch the next day.
Luckily, I had been impeccably behaved the night before, or so I assumed from the knowing smiles and softly-softly approach of the waiting staff when I returned. 'Good afternoon,' The kindly cloakroom lady said, 'Your guest is here already.' I was not surprised by this, because although I had agreed to meet for brunch at 11.30am, I arrived at Aurelia at 12.30pm. Luckily, Aurelia offer a Sunday Champagne Brunch, which for £40 gives you free-flowing champagne alongside a 3 course set menu, so my friend was much less annoyed with me than he could have been. 'Hello,' He greeted me cheerily. 'It's very good here.' As the waiter poured me a glass of champagne I noticed that most of our bottle seemed to have already been drunk. I looked at my friend, who was smiling happily at me. 'Excellent,' I thought to myself. 'I may just have gotten away with it.'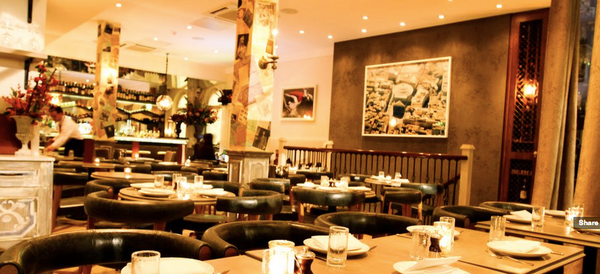 It was at this point that the cloakroom lady approached our table. 'Lucy,' She said politely. 'Nice to see you again. You left your scarf with us last night- I've put it with your coat.' My friend looked up from his champagne flute and excellent tuna tartare. 'You came here last night?' He asked incredulously. 'Mmm,' I replied non-committedly. whilst I weighed up the relative merits of the salmon burger against the ricotta ravioli. 'Hang on,' My friend persisted, unrelentingly. 'You ate dinner here last night, and then asked me to meet you here for brunch today?' 'Well,' I explained, deciding on the salmon burger, with the steak tartare to start, and putting aside the difficult issue of pudding for later. 'I came here last night for dinner, and had a stonkingly good time. Lots of very good wine- although I thought the dessert wine wasn't sweet enough, and excellent food.' My friend looked at me for a second. 'You were smashed,' He replied. I shook my head in virulent disagreement. 'You were too,' He insisted. 'Anytime pudding wine is involved, it's a long, boozy dining affair.' 'That's not a rule,' I retorted. 'People can have pudding wine anytime they choose.' My friend took a large gulp from his champagne glass and began. 'There are certain inviolable food rules:
1. If no-one else has a starter, don't order one.
2. Don't eat consecutive meals (like dinner then brunch) in the same restaurant.
3. If you don't particularly like your eating companion, order a single course and no alcohol. Get in and out, quickly.
4. Don't pretend you don't want pudding then eat most of someone else's.
5. By the time someone suggests dessert wine, everyone's sloshed.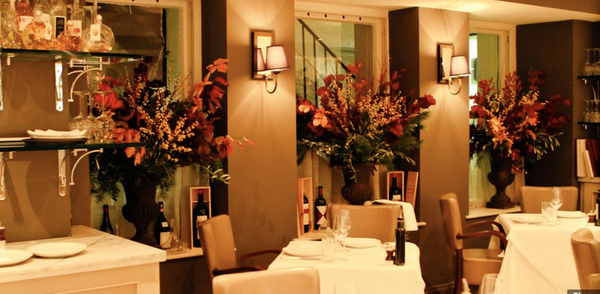 Aurelia: excellent decor, free-flowing champagne and staff who are kind enough to forgive you when you break one of the 'inviolable food rules'.
Related