Yesterday in the centre of Beirut the army blocked off roads after a suspicious vehicle was found. It apparently contained some explosives and was thought to be a booby trap. At around the same time, Olympic skier Jackie Chamoun, currently in Sochi competing in Alpine skiing, was the talk of social media when images and video footage of her posing without much on, emerged.
Along with others at the ski resort of Faraya, both men and women, including another Olympic skier, Chirine Njeim, she can be seen lounging around in the snow, chests and bottoms just covered. By European standards it's all pretty harmless. And even in Lebanon, it doesn't seem to be that staggering (note a few years ago at the same resort the Lebanese underwear chain K-Lynn held a lingerie show during winter, where girls tottered around in thongs, insignificant bras and thigh-high bras).
What has been staggering though is the reaction. There have been several types. First there is the 'cover it up love' reaction. People who wish we would all focus more on the sports than the naked flesh. Then there is the 'absolutely appalled' reaction - so bad that apparently the Minister for Youth and Culture got the Lebanese Olympic Committee on the blower and demanded an investigation into the affair. This was then counteracted by the 'don't be so oppressive' camp of commentators - in the last 24 hours Lebanon's popular #notamartyr campaign seems to have been overtaken by a #iamnotnaked campaign. People are posting semi-nude holding up placards saying #stripforjackie and #notascandal.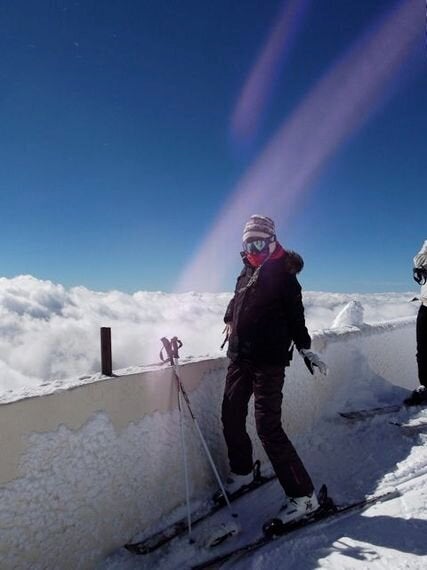 Whether in support of Chamoun and the right to pose semi-nude in the snow, all of the reactions beg the question - why is there not such fast and furious feedback to citizenship rights, domestic abuse, and corruption. Oh, and sectarianism.
Chamoun herself has released a statement asking that people stop sharing the images on social media so that she can concentrate on her training and the race in Sochi. Sounds like a good idea.