Mental illness among students is at the highest it's been since 2007.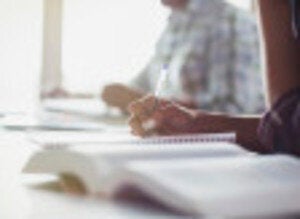 In the last few days a shocking report has been published that was put together for the vice-chancellor of the University of York (UoY), Koen Lamberts, by the institution's student mental ill-health task group. This report shows that there has bene a significant rise in student mental health crises for their university.
A staggering 43 of every 134 emergency call outs last year were for students self-harm or suicide attempts.
With only 1% of the student population declaring mental ill health, the number of call outs for these type of crises are huge.
Comparing 2014 to 2015, universities have noted an 80% increase in the number of students with complex mental health needs.
Fortunately the University of York will be taking action to try and better take care of students with mental health issues. It had been said that "Alone, though, it will not solve the major mental health challenge that we have in York, it is only a first step", which is a positive comment for the future of students at York University.
However these things take time and investment, so it raises the questions 'could the NHS be doing more or is there simply not enough money in the country to meet the demand on NHS services?'
One of the report's authors has commented that the statistics within the report are 'concerning'.
They could also be used to put a compelling case to the government to show that the NHS is simply not meeting the needs of it's student population with mental ill health.
So, what does this mean for the rest of the UK student population?
The report covers the University of York, but are other universities taking a close look at their students and their needs, or should it be up to the NHS to ensure it's providing the right level of care for students within the UK?
It's for reasons such as these that campaigns such as HopeAtHand were launched: to raise concern specifically for students with mental health issues.
They've launched a campaign to urge the government to take student mental health seriously, and to provide the right mental health care before, during, and after crises.
Reports like these further support the need for greater NHS support for students, greater awareness of promoting mental health and further education to be provided so the public know when to seek help in order to help prevent crises occurring.
And to sign the petition to urge the government to do more click below.
If you are affected by anything in this article please seek help from your GP or view the websites below for more information.
Popular in the Community