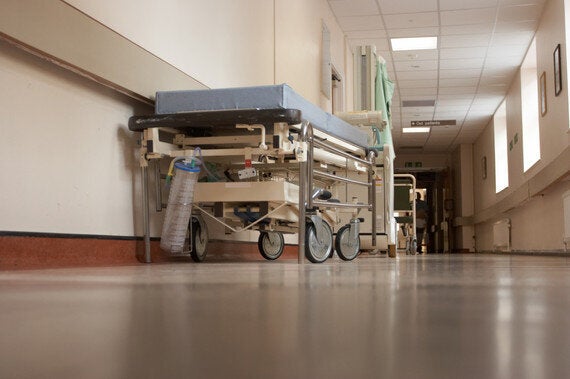 Mental health services in the Norfolk and Suffolk foundation trust are soon set to take another knock as the funding for the MIND support line in the area is coming to an end.
On the 31st March 2016, the region is set to lose a vital resource for mental health services.
The service was set up to relieve the pressure on A&E departments as well as the crisis teams. However, with the helpline set to close, how will already stretched services manage?
Last year the Norfolk and Suffolk trust were put into special measures following a judgement from the Care Quality Commission (CQC) that the trust was "unsafe". Services were not up to standard. There's large debate around whether the services have since been improved, but judging by the public response from ITV News Anglia series of mental health segments, the public deem that not to be the case.
So with another cut on the horizon, how will those who already feel they're being failed react to longer waiting times, and more difficulty in accessing services in a crisis period.
The MIND Support line currently runs Sale Road, on the Heartsease Estate. They're open 2pm until midnight on weekdays and 24 hours at the weekend.
Within the first hour of opening last year, 12 calls were made to the team. They're currently running on an average of 800 calls a month.
MIND Support line offers information and support for those who are under the mental health services or have been in the last 12 months. The helpline and A&E are the only two ways to access the mental health crisis team at the moment. How will the crisis team and an already overstretched A&E cope with the greater influx of patients requiring out of hours services, or a higher level of hospital admission.
As it stands, the support line offers a reassuring voice that in many cases prevents individuals reaching crisis point and therefore eases the pressures on other out of hours services. Due to many of the call handlers having their own experiences with mental illness, they offer a reassuring voice from someone who understands their struggle.
The helping currently runs using £10, 000 of funding a month for one call handler. With many afraid of what the future holds, service users are left wondering whether lives will be on the line. Will the cuts lead to an increase of deaths due to lack of access to support in crisis, or do those with power not deem the safe guarding of lives worth the funding?
Only time will tell whether the campaigning of those in the region will put a stop to the cuts.
Have you got experience of using the MIND Support line in Norfolk? Contact myself or share your story online using #WeMind