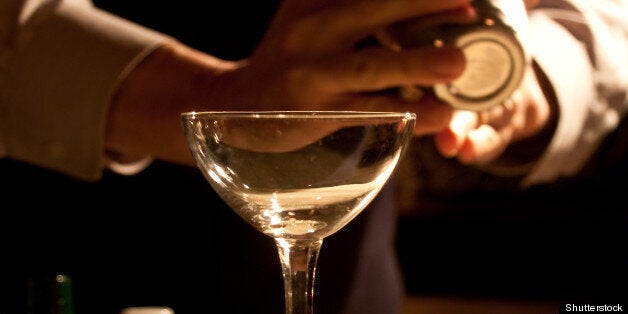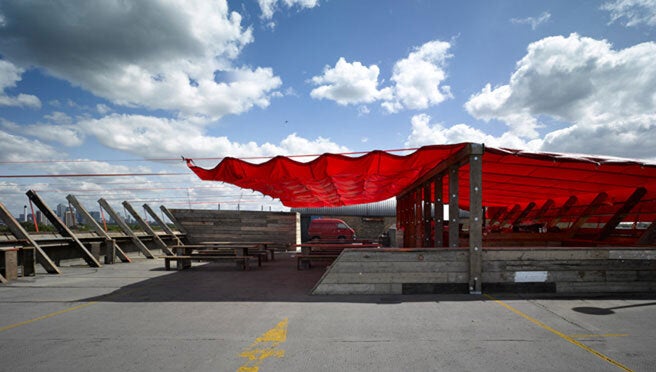 Picture supplied by Bold Tendencies.
We all know that Londoners are divided by one thing and one thing only. The river. For every North Londoner who will swear blind that they have the coolest bars, there will be a South Londoner arguing that you'll find the most eclectic restaurants on their side of the Thames.
Whilst I would happily spend a day cycling the canal from Mile End to Islington, stopping off at the Towpath Café for a dish from their regularly changing but always delicious menu for lunch; gorging on crisp-skinned, golden birds at Chicken Shop in Kentish Town; or enjoying a pre-dinner cider at The Black Lion before a second-to-none Afghan feast at Ariana II in Kilburn - my heart (and by 'heart' I mean my stomach) will always belong to the south.
Just one stop from London Bridge, New Cross has much more to offer than drunk Goldsmith students. Try Friday night drinks at the Royal Albert (or one of their hearty Sunday roasts that insist you leave your bed, no matter how terrible you feel from the night before). Perhaps a Saturday morning trip to Wellbeloved (a cheerful Cockney butchers serving hunks of well-bred meat, golden pies and fat sausage rolls). Or a jaunt to the wonderfully random Deptford market, with its mismatched stalls selling everything from hooker earrings, fiery Jamaican patties, tiger print rugs, dusty vases, old Nintendo games and huge bags of fresh mussels for less than a fiver; followed by lunch at The Deptford Project, an old-train-carriage-cum-lively-café where you find vibrant salads, wobbly savoury tarts dusted with herbs and huge slabs of feather-light sponge cake.
There's Peckham, former home of Del Boy and Rodney (though, more recently, a hot spot for art students, media-types and pretty girls with prettier boyfriends) which, coupled with nearby East Dulwich (a ten minute walk from Peckham's bustling high street), is a little pocket of South East London packed full of proper pubs and unpretentious neighborhood restaurants.
Drink long cocktails alfresco at Bar Story on balmy evenings; sup real ale at The Montpelier and, in winter, share a bottle of red curled up on old Chesterfields at the East Dulwich Tavern. For eating there's the best Southern Indian food I've found this side of the globe at Ganapati; hotdogs the size of your head and pork scratchings the length of your arm at The Draft House; and pizza so good it would make an Italian weep at The Gowlett. And then there's Frank's Cafe....
Popping up on the top floor of Peckham's high rise car park, Frank's is part art installation, part bar and offers us all the chance to neck negronis whilst enjoying an awe-inspiring views of London from July-September every year. Though the downside to its brilliance and popularity is reflected in the mammoth queues to the bar at the weekends - which can be STUPID.
In East Dulwich there's North Cross Road Market - which may only have a handful of food vendors, but with loaded hotdogs from The Dogfather, Vietnamese báhn-mì sandwiches and thick sandwiches stuffed with spit-roast pig - you're unlikely to leave hungry.
Finally there's the new Food Corner on Brixton Station Road where I've already sampled spicy filled loaves from bunnychow and intend to return for a fourteen-hour, slow-cooked pork lunch at Bare Bones Que. Both indoor markets, Brixton Village and Market Row are also home to a plethora of culinary delights from pink-in-the-middle-patties at Honest Burger to Moroccan-inspired wraps at French and Grace. Follow lunch with a pint of cloudy cider in The Duke of Edinburgh's sprawling beer garden.
The best thing about South London? Rents are relatively low and, with a few possible exceptions, even the dodgy areas have a rough-edged charm (or at least a load of cheap ethnic shops for all your spice and lentil needs).