It's difficult to imagine LA without immediately thinking of all the old tourist traps; Disneyland, Beverly Hills, the Hollywood strip. It's easy to stick the norm and what you know.
But it's such a huge city, packed full of quirky delights and unusual sights, it's well worth straying beyond the guide book and exploring for yourself. On a recent trip, I did just that and found a whole host of hidden gems.
Ditch the Ritz Carltons and Marriots of the city and head to The London on San Vicente Boulevard.
Situated just off Sunset Strip, the hotel's location is ripe for exploring and has stunning views across the city.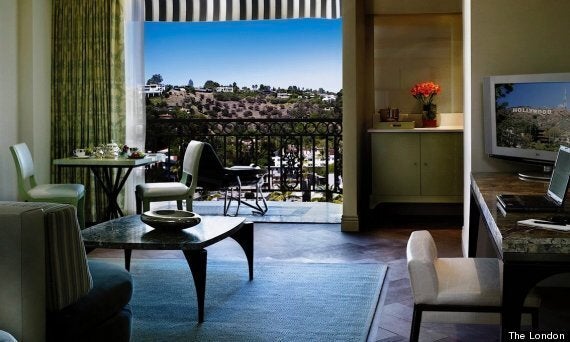 The view from a suite at The London
Get up early and watch the sun creep up over Downtown from your balcony, or head for a sunrise dip in the rooftop pool and bask in the tranquil side of LA you never knew existed. We watched the sun rise over the city nearly every morning we stayed there, and still couldn't tire of the view.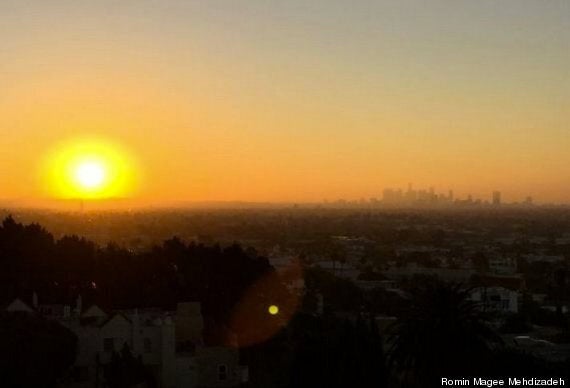 Watching the sunrise over Downtown from the balcony
The hotel is all about luxuriating and unwinding in a chic setting with an urban backdrop, and The London truly does provide an oasis of calm in what can sometimes be a hectic city.
Private cabanas, a poolside bar and firepit make up The London's stylish pool - not forgetting the vast and interrupted views across the hills and Downtown.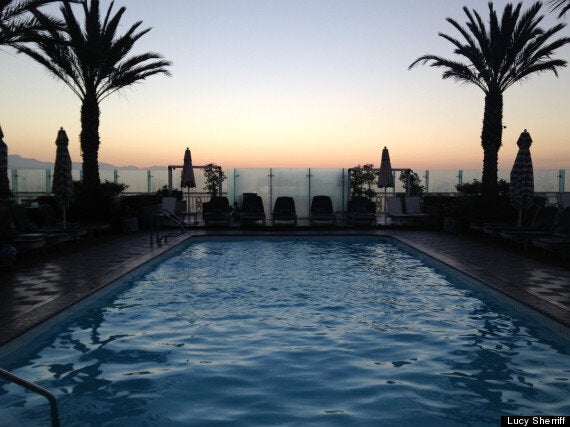 A sunrise dip in the rooftop pool
The beds are the ultimate in comfort, providing a relaxing night's sleep for even the most wearisome of travellers, while the complimentary breakfasts are deliciously fresh, meaning you're ready and raring to go for a day of adventure.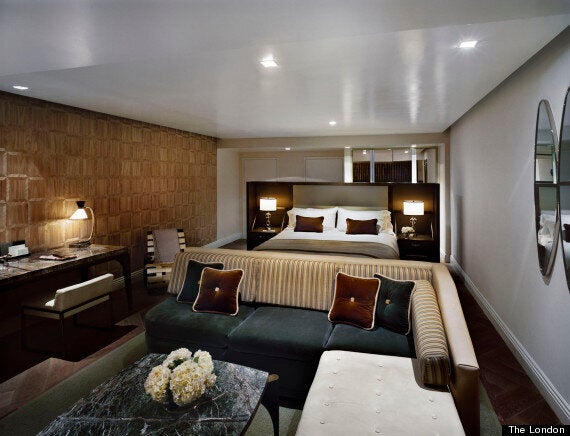 When you return from your travels, unwind in the huge bath or freshen up in the luxurious - and extravagantly large - shower, complete with dual shower heads.
The bathroom is so beautiful it's difficult to tear yourself away from it. But, once you have, head up to the rooftop to sample the cocktails while you relax by the fire pit and gaze up at the stars.
Sure Five Guys is getting big over here, and everyone raves about Johnny Rockets and Jack in a box but you ain't nobody until you've eaten an In n Out double double. Yeah it's not so much a hidden gem but it's cheap, quick and damn good - and I dare you to find a better fast food burger in California. My partner and I calculated we ate 13 (each) over a 14 day period. Yes, they're that good. If you ask politely, they'll even give you a paper hat.
Yes, Beverly Hills is where the celebs go to shop, but what if you don't have bundles of cash? Head to the Iguana vintage thrift store at the bottom of the Hollywood strip. Simply going there is an experience in itself - rails upon rails of vintage items with everything from cowboy jackets and dog embroidered A-line skirts to Levi's and tartan trousers.
It's also pretty cheap. Shoreditch, eat your heart out.
The LA Dodgers are so passé. It's all about popping over to Anaheim and cheering on the Angels at their gorgeous ballpark. Swap the corporate feel of the blue and whites for the big A boulder, home run fireworks and the larger-than-life charismatic entrance.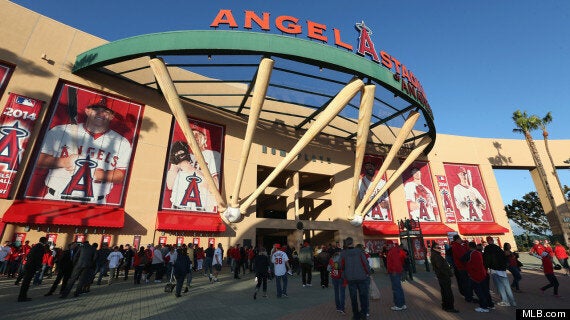 LAA's charismatic ball park
See the fearsome Mike Trout in action and if you're lucky enough you might even see one of his trademark leaping catches. Whether you go for a day or night game, it's a beautiful stadium and even the bleacher seats are comfortable.
Forget Disneyland, it's overpriced and full of overexcitable kids. Six Flags Magic Mountain is where the real thrill seekers go.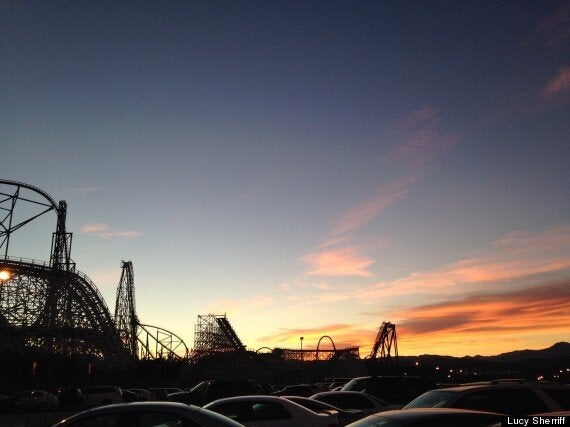 The sun setting over Six Flags, Magic Mountain
Experience the 415ft Lex Luther Drop of Doom. I'm a wuss when it comes to heights but forced myself to go, and my goodness was it worth it just for the views. The other don't miss is the Superman ride - fly backwards and reach 100mph in seven seconds and then whoosh all the way back down. So good we went on twice. Another favourite was Apocalypse - true old school wooden rollercoasters at their best.
Everyone wants to see the Hollywood sign, right? If you're brave enough, swap the normal excursion up to Griffith Park for the hairpin turns of the Hollywood Hills. You can't actually get to the sign from there - as numerous signs will tell you - but by gosh do you get some incredible views, and some even more incredible houses. Just make sure you're ok with heights - there's some pretty scary sharp drops and steep climbs up there, and you'll need to have some nifty three point turns skills too - oh, and don't forget the SatNav.
How to kill time before your flight:
Our flight was at 10pm so there was plenty of spare time to hang around in midday traffic jams on LA highways. Luckily, we stumbled across Dockweiler State Beach, no more than a 10 minute drive from the airport, and were able to sling sandals over shoulders and wiggle toes into the gorgeous golden Californian sand one last time.