This blog is part of a month-long focus around sustainable fashion across HuffPost UK Style and Lifestyle. Here we aim to champion some of the emerging names in fashion and shine a light on the truth about the impact our appetite for fast fashion has around the world.
Dahhlings!
It's that time of the season again, when we don our (vegan) high heels, make sure every hair is perfectly in place, apply an extra layer of (organic) slap and head over to the crazy world that is London Fashion Week.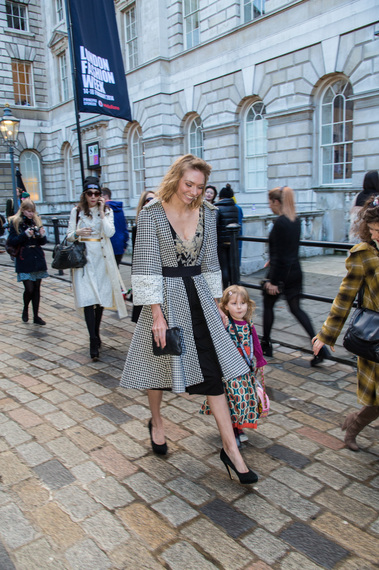 Oh and what a world it is, this season to be held in the Brewer Street Car Park, in the heart of Soho. A spectacle like no other; London Fashion Week will offer the fashion world thousands of new designs, in a week of hedonistic apparel-voyeurism encouraging consumers to buy into the world of "more more more" with little or no thought into how and where clothes are made.
However, there are a few designers who have realised this is not a sustainable future for the fashion industry, or even the world we live in. I am one of these so called "eco-designers" putting thought not only into designs but also how they are made and why.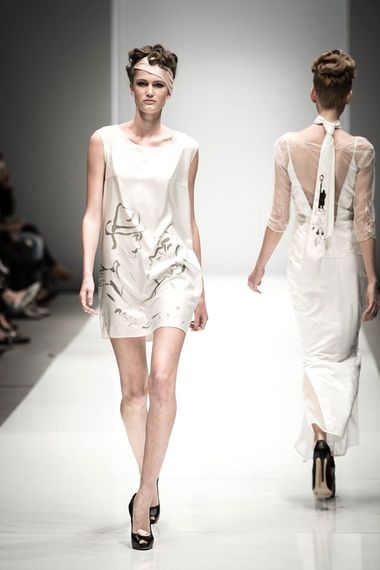 Since 2012 I switched the House of Tammam to a bespoke only label. The enormous amount of waste I was witnessing in the industry made me think we needed to change our habits, so to encourage my customers to only buy what they really want and really need, I only make garments to order. Of course we still have to have a sample collection, but to avoid the waste in this we offer current samples as hire pieces - well you can't wear the same evening gown twice anyway, can you?!
In short, my way of ensuring a future for fashion, is to go back to the past - this way of buying and making clothes is an old fashioned one. My customers get to channel their inner Audrey Hepburn, how fabulous! When you step into our Atelier you are transported to the world of couture a century ago, with a plethora of fabrics and trims to chose from, sumptuous gowns hanging on our rails and somebody to greet you and guide you with every choice you make, to ensure your purchase is perfect for you (and therefore loved, cared for and will last much longer than just one season). This doesn't mean you'll end up looking like your grandma, we may have old fashioned values but our designs are up to date, considering trends, the ones with intrinsic style anyway, perfect fit and style conscious (as well as consciously stylish). It's 2015 (where is my hover board?!) and it's time the industry and consumers follow the lead of trailblazers in the industry considering where fashion is made and how.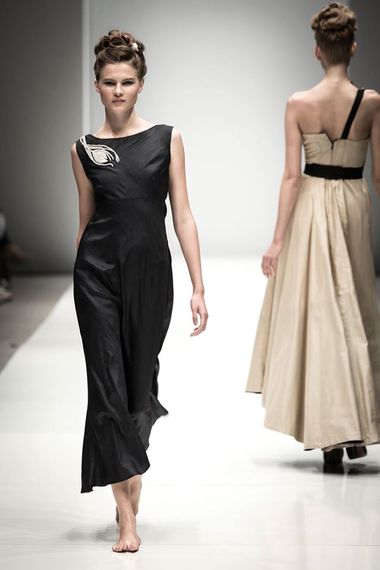 I have spent over a decade researching sustainable textiles and production. The House of Tammam boasts fully monitored supply chains for our designs, enabling us to tell our customers where every part of the garment comes from, how it was made and by who. This "fibre to finishing" model is quite unique, but aspects are slowly being adopted by other design houses, even some of the big high street stores are using fair trade and organic certified cotton or sweat shop free labour. It looks like the industry is slowly catching up, but there is still a long way to go.
The House of Tammam creates evolving collections, rather than producing a whole new collection each year we have a base collection that we add to and take pieces out of as time passes, as each garment is made to order we can use our perfect-cut patterns and create garments in on trend colours and fabrics, embellishments can be used to update styles but mostly we aim to create pieces that are timeless and stylish, to ensure they last longer than just the time they are on the catwalk.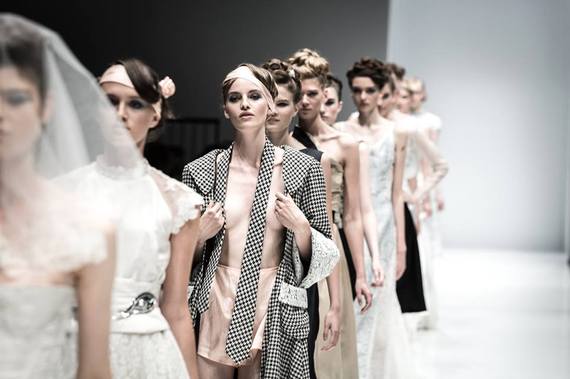 "Oh but the price" I hear you cry! Personally I think it's time we consider more than the price tag on a garment, what about the price to the planet (see an intro to my idea for a #crapTax here). When you consider a couple of hunderd years ago a shirt would cost the equivalent in today's money of £2000 - no wonder people knew how to mend things then! And when you add it up - those 20 dresses you buy from cheap high street or on line shops this year, that don't fit very well and you don't really like, wear once or twice each, if at all, then throw onto the rubbish heap - wouldn't that £500 be better invested in a one off piece of exquisite bespoke fashion that will last you years, fits perfectly and you truly adore?! Take a leaf out of Coco Chanel's book, have your perfect LBD and accessorise depending on the occasion and your mood. True style is about more than changing your outfit every day. And for those special occasions, who wants a gown covered in diamonds sewn on by the tiny fingers of children in a developing country, or made of synthetic super shiny acetate (don't go too close to the candles)... sometimes (well, always really) less is more. Investing in independent designers, especially those investing in sustainability, means you'll probably get a lot more for your money (pay for the product, design and skill not just the label).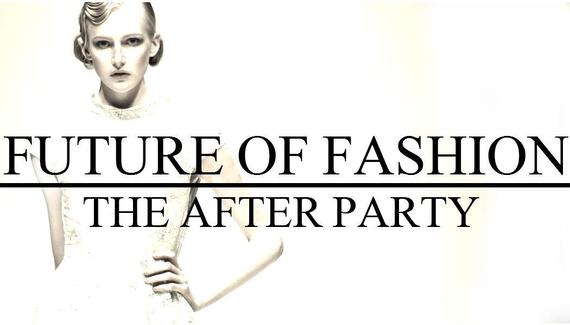 This season Tammam showcased our latest collection on the lavera Showfloor in Berlin in July, a catwalk renowned for showcasing only sustainable designers. As for London fashion week; last season we launched our new aspirational bespoke range of lower priced dresses, with the help of screen siren Jenny Agutter, we hope to bring bespoke back to the masses with these LBDs. But this season we have decided its time to let our hair down, since we've done our show, we are hosting a Future of Fashion party at Fairly Square bar in Holborn to celebrate the people in the industry who are driving change and being absolutely fabulous to our planet and it's people, and what's fashion week without getting smashed on (bio dynamic) champagne with your fave celeb clients?! We have a very limited number of tickets for sale with a % of profits going to #WeHelpNepal.
Yours, going back to the future (of fashion)
Ms Tammam
All images (c) Tammam / Sapheda Limited 2015
HuffPost UK Lifestyle is running a special series around Sustainable Fashion for the month of September. Livia Firth is creative director of Eco-Age and founder of The Green Carpet Challenge, and will be guest editing on 18 September. If you'd like to blog or get involved, please email us.