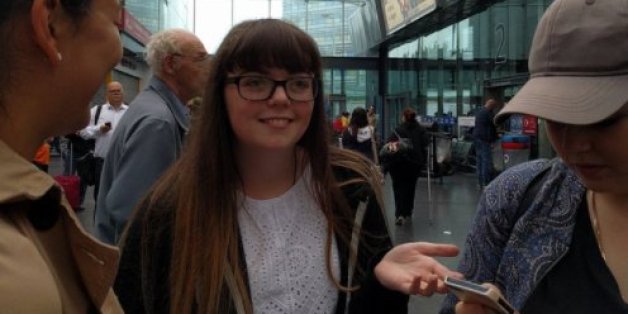 Just before midnight on Monday, I lay in bed, frantically refreshing Twitter as news rolled in about a tragic terrorist attack in Manchester. I, like most people online at that time, was overwhelmed with one feeling: "I have got to do something about this". So I did what has sadly become the norm as situations like this become increasingly frequent: retweeted pictures of missing persons, reposted advice and tried to comfort those who follow me, worried about their friends and family.
On Tuesday morning, having woken up at 6am and re-started the endless pull down to refresh mantra of the previous night, the situation became human. Sparking on Twitter, and then spreading out to news media, Georgina Callander was identified as the first confirmed victim of the attack. A young, eighteen year old girl, visiting a concert with her friends was mercilessly killed by an unknown attacker. Quickly it became apparent that she was a fan of my musician friend, Dodie, and together we decided that this feeling of "I have got to do something about this" had to manifest itself into something larger.
Just before 11am, I set up a GoFundMe page for the family of Georgina. At the time she was the only named victim of the blast. With my 300,000+ followers on Twitter and Dodie's almost half a million, we have raised thousands of pounds to relieve some of the financial burden of Gina's funeral, as well as hopefully allow the family time from work to grieve.
Several other pages have been set up for other specific victims, as well as wider campaigns to help all of the injured, however we chose to target the one family closest to home for our community. I fully expect to (and have) come under fire for this, but I made this decision for several important reasons:
Firstly: I alone am never going to raise enough money to make a meaningful difference in the lives of 22+ dead and 50+ injured. Even if I raised £10,000, that would be £138 per person, which does not affect change in that family's life. Whereas, a few thousand pounds to the family of Gina could make a world of difference.
Secondly: I am just an individual trying to do some good, asking random people on the internet to donate money to my campaign. They don't necessarily know me. Choosing one specific victim holds me accountable to transfer that money to the family, rather than keeping it for myself. I know that I would not do that, but in general, a blanket 'everyone involved' fundraiser means there is a lot less accountability on the part of the person running the campaign.
Third: If I hold a fundraiser for every victim and ask families to contact me to apply for money, or I track all the names on the news, contact the families, etc, it forces me to ask families to prove that their relative died or was injured at a very difficult time in their lives! This is not a pleasant thing to ask of any grieving family.
The response so far has been incredible, and it has, at this horrible time, restored my faith in humanity's inherent goodness, despite there being some who stray from that path. If you have any spare money at all, and can donate to our campaign, you might just be part of bringing a grief-stricken family a little bit of light to an otherwise impossibly dark week.