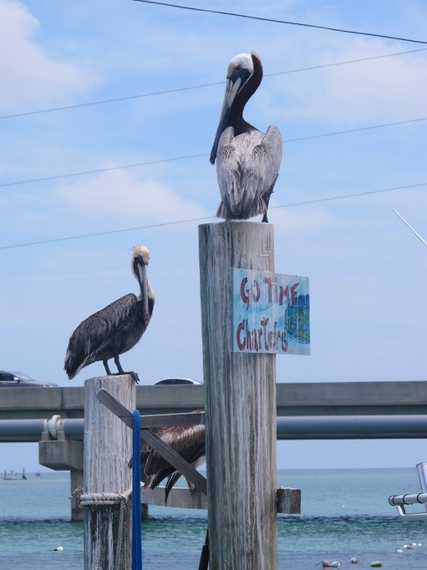 Robbie's Marina, Islamorada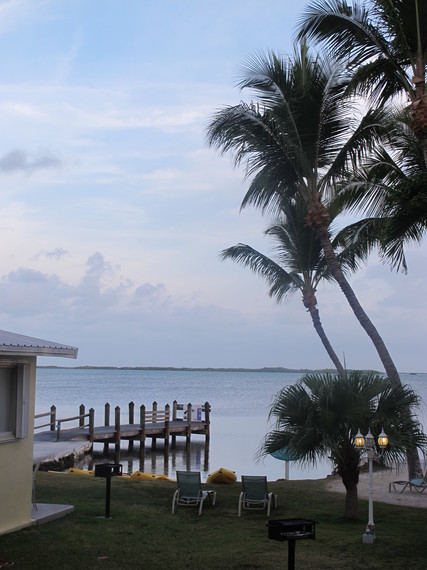 Dawn at Bay Harbor Lodge, Key Largo
Once as famous for drug smuggling as Key Lime Pie, Key West seceded from the United States for one minute on 23 April 1982 to form the Conch Republic. The mayor then immediately gave himself up to a federal officer and asked for $1 billion ($1,000,000,000) in foreign aid. This outrageous action lead to the end of the ubiquitous roadblocks on U.S. Highway 1 Mainlanders had set up to search vehicles for drugs and illegal immigrants. Guess this goes some way toward explaining the rock n' roll, anarchic attitude of people living in this most southerly part of the U.S.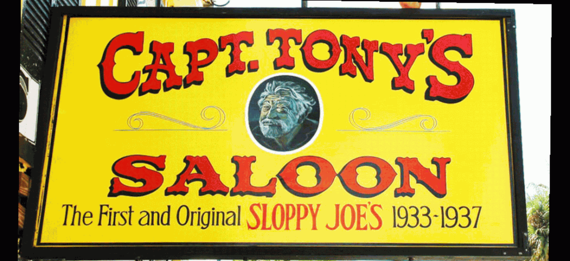 Captain Tony's Saloon © Capt Tony's Saloon
When you leave the mainland and begin your journey down the Overseas Highway to the Florida Keys, it is as if you have entered another country, another time. The Keys have a bit of the Wild, Wild West about them and everyone seems ready to party. It is the 'come as you are' relaxed vibe that draws visitors here.
Today, the Keys (key from the Spanish 'cayo' meaning small island) are renowned for sunshine, calm waters and an extended coral reef on their Atlantic side. The Florida Keys is the remaining exposed rock from an ancient coral reef and form a unique collection of tiny islets connected by one very long highway.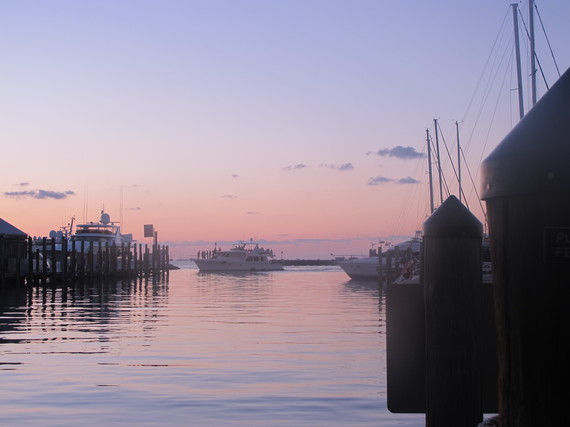 Key West sunset taken from Historic Waterfront
Beyond the sun and sand is unique wild-life, mangrove swamps, a fascinating history and local people all worth getting to know. This is the Hidden Florida Keys.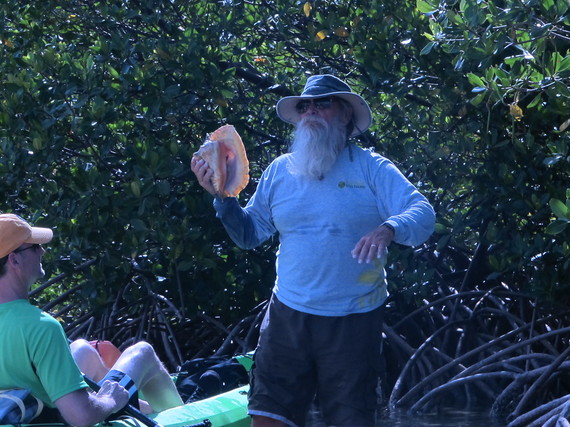 Local tour guide, Tortuga Jack, holds up a conch
EXPLORING THE MANGROVE SWAMPS
There is much to do and see in the Florida Keys that is completely off the beaten track. Stretching to the south of the mainland, the Keys comprise hundreds of uninhabited islands plus hectare upon hectare of wild mangrove swamp just waiting to be explored. I went out kayaking with Jack Tortuga of Key West Eco-Tours to a mangrove swamp not far from Stock Island near Key West. Real back country.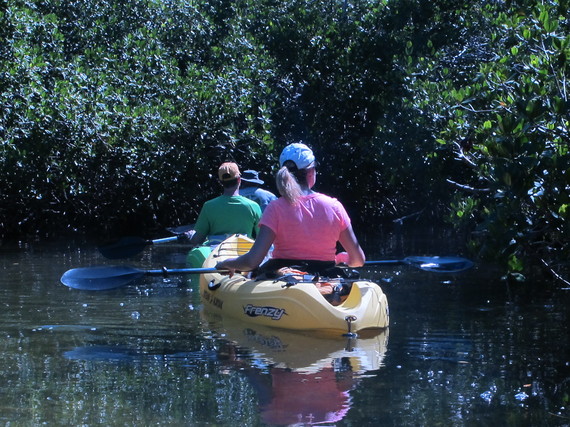 Kayaking in the mangrove swamps
Jack has decades of experience and is a throw back to the hippy era days. He knows just where to find the wildlife. We gently agitated jellyfish, picked up a live conch (put it straight back because it's a protected species), spotted sting rays and admired white herons all while manoeuvring in and out of the dense undergrowth. Magical.
***************************************************************************************************************
KEY LARGO IS NAMED AFTER A MOVIE CLASSIC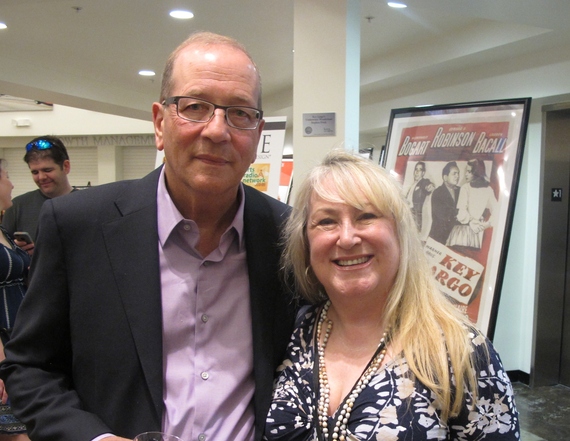 Me and Stephen Bogart on opening night
Key Largo is home to the Humphrey Bogart Film Festival which takes place at the beginning of May and had its second outing this year. In fact, Key Largo is named for the 1948 film of the same name which starred Humphrey Bogart, Lauren Bacall, Lionel Barrymore and Edward G. Robinson. The islet had previously been known as Rock Harbor. So this is as appropriate a place as any for the four day festival celebrating the great actor's films. Stephen Bogart, Humphrey Bogart's son, comes along and mingles with the fans and there is even a Grand Ball on the last day of the festival.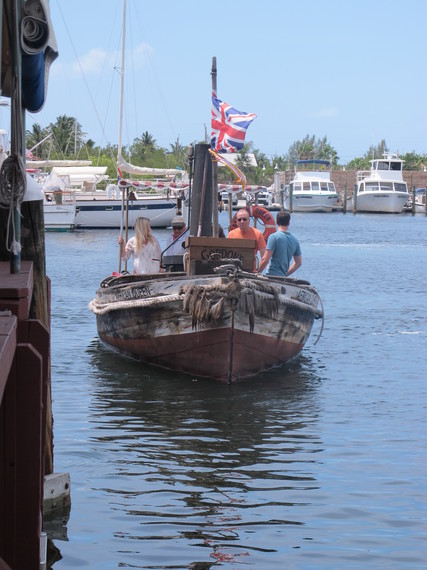 The original African Queen Steamer
The original African Queen steamer from the Oscar award winning film is now based in Key Largo and operates tours every day of the year.
Key Largo still has a rural, country feel about it. Local dining establishments, Mrs. Mac's Kitchen and Harriette's Restaurant are small hole in the wall type eateries that have been serving local residents for decades. Stop by for good 'ole home cooking and the ubiquitous Key Lime Pie. Harriette's starts serving breakfast at 6am. Have a chat with one of the waitresses. They will tell you a local tale or two while pouring your coffee.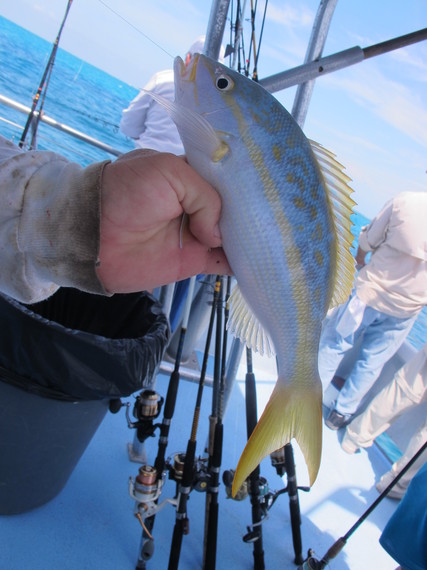 Fisherman with a colourful Wrasse
DEEP SEA FISHING
Famous for deep sea fishing (á la Ernest Hemingway), I decided to go out on one of the party boats from Robbie's Marina to have a go, but without much success. These sub-tropical islands are a sportsman's paradise attracting sailors, fisherman, scuba divers, snorkelers and kayakers who come to experience the John Pennenkamp Coral Reef State Park, fishing off Islamorada as well as exploring the many coves and inlets that are part of this unique archipelago.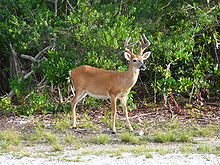 Endangered Species
BIG PINE KEY
Home to the Key Deer, a protected species, Big Pine Key is a tiny island in the middle of the archipelago. There are, what appear to be, tiny pine tree forests on either side of the Highway and large signs warning that deer may cross the road unexpectedly. Notoriously shy, you might have trouble spotting one.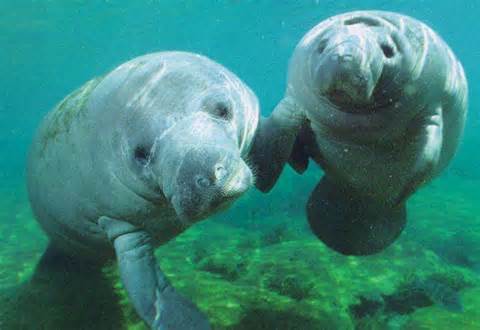 Florida Manatees © CA5HZEYU
MANATEES
Manatees populate the brackish water canals and waterways that intersect a great many of the islands that are more developed. These animals intermingle with the large yachts and motorboats in Key Largo, sometimes to disastrous effect for the Manatees who are now a protected species.
Danger Charter Sunset Cruise off of Key West
CAYO HUESO
Key West, is at the farthest end of the Florida Keys and is closer to Havana, Cuba than it is to Miami. You can still buy Cuban cigars here by the truckload. I personally enjoy all the unusual art work, like the huge statues by sculptor, Seward Johnson.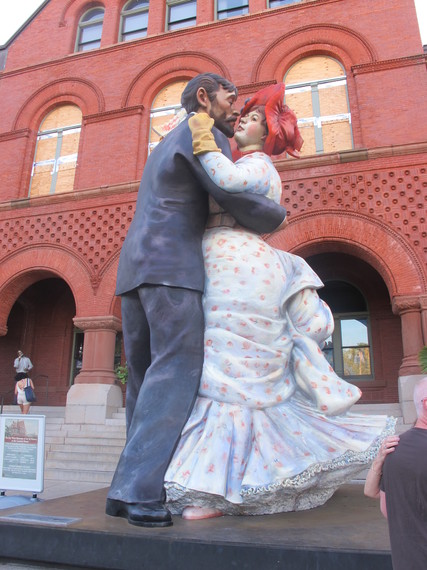 'Dance at Bougivale' by Seward Johnson
Centuries ago it was known as Cayo Hueso (Bone Island) because of the enormous number of human remains that were found scattered about here, presumably due to ship wrecks. Soon, English sailors planted the seeds from South East China limes on the island to grow lime trees in an attempt to curb scurvy.
Sponge harvesting, followed by shrimp fishing, were huge industries for Key West right up until the mid-twentieth century. A clothing shop on Elizabeth Street is in the former premises of the Red Doors Saloon opened in 1868 that was popular with the shrimp fishermen. Murders and skirmishes occurred regularly here until the bar was finally closed in the 1950s.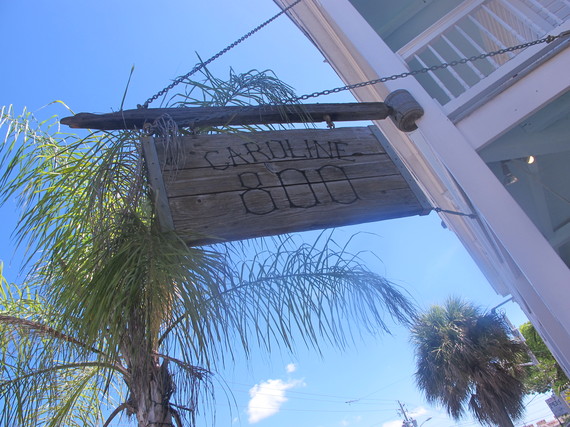 Sign for address that was formerly Red Doors Saloon
There is much more of a party atmosphere now with many normal tourist attractions such as the Key West Aquarium, the Haunted Trolley Tour (not to be missed) and Danger Charter cruises www.dangercharters.com among others.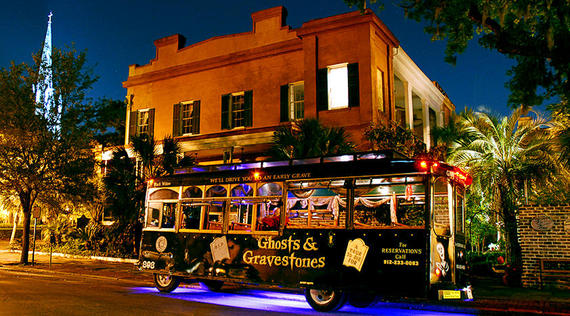 Ghosts and Gravestones Haunted Trolley © peek.com
Mallory Square in Key West is the centre for a sundown celebration every night of the year. The pier faces out to the west and is nearly the southern-most point of the United States. Every night there are fire-breathers, stilt walkers, sunset cruises while locals and tourists intermingle. Conch fritters, turtle soup and margaritas are just a few of the confections on offer.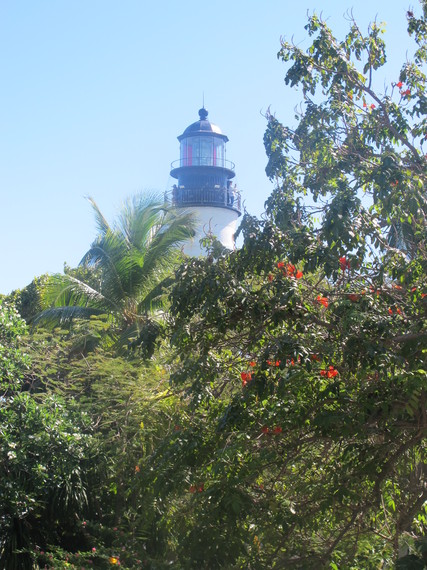 Key West's Historic Lighthouse
All images © theroamingscribe unless stated
Virgin Atlantic flies daily to Miami from London Heathrow and Economy fares start from £320.00 plus £361.31 For more information call 0344 2092770 or visit www.virgin-atlantic.com.
Lynn stayed at the Bar Harbor Lodge in Key Largo. Rooms start from $165 per room, per night based on two people sharing. To book visit, www.bayharborkeylargo.com.