Gazing in to her snow globe, Madeleine Wilson forecasts which top 10 travel destinations and trends have the edge for 2012 including, umm, Detroit...
1. London
Want to see where £9.3bn went? It is no disappearing act, the London Olympics are finally here. After much moaning and groaning, the city's transport network has been spruced up, there will be a bumper programme of cultural events as part of the London 2012 Festival (21 June-9 September) and one heck of an Olympic Village to explore. No Olympic tickets? Try MacDonald's own record breaking diner in Stratford instead. If you could not get enough of the 2011 Royal wedding, the Queen will be celebrating her Diamond Jubilee with events taking place throughout the long weekend 2-5 June.
2. Antarctica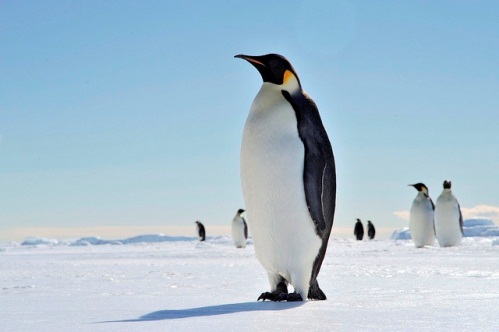 We have been glued to the screen ogling another of David Attenborough's glorious retellings of nature in the BBC's Frozen Planet series. But perhaps it is time to experience the kidnapping tendencies of Emperor penguins, killer whales and Earth's most inhospitable territory for ourselves. It is also the 100th Anniversary of the British Antarctic (Terra Nova) Expedition 1910-13 when Captain Robert Falcon Scott and his team failed to be the first to reach the South Pole - theirs is a moving tale and feat of early exploration. If you can't afford the average £800 flight between London and Ushuaia, there are plenty of other free events commemorating the centenary.
3. The Netherlands
Are you for or against the tourist coffee shop ban in the Netherlands? 2012 is an ideal time to visit whatever side of the fence you sit on. Non-smokers should head to the south, where the ban will be introduced in January 2012. Smokers or liberals wanting one final 'what's all the fuss about' experience will have until January 2013 before the ban takes effect in the Amsterdam coffee shops.
4. Detroit
Issue Two - See it Through from Boat Studio on Vimeo.
Patti Smith said "New York City has been taken away from you. So my advice is: find a new city". And this is just what Boat Magazine did in their second and latest issue to combat 'lazy journalism' and one sided views took them to Detroit. It is far from a sugar-coated picture they paint. Detroit has a population in decline (25% have left in the last decade), an economy that has barely recovered since its auto industry collapsed and the hordes of boarded up buildings create something of a ghost town.
But look at the rise of trendy East Berlin or Palermo; cities that have harnessed the architecture of bombed and crumbling buildings and turned them in to cutting edge art venues. Detroit has no shortage of dilapidated Gothic Revival interiors to work with. Still very much a ravaged city, the Boat Magazine team were told during their stay, 'come here while it's still Mad Max and before it gets all Jetsons again'.
5. Japan
20,000 people were killed in the devastating earthquake and tsunami in March 2011 which also triggered the worst nuclear accident in the country's history. International visitors were down 63% in April 2011 compared to 2010 but, in an attempt to bolster the industry, Japan hopes to offer 10,000 free return flights to foreign visitors in 2012. Applicants will be required to outline their travel plans and answer questions about post-disaster tourism in Japan. The programme is expected to cost 1bn yen (about €11.6 million) and is still awaiting approval. But, if given the go-ahead in March 2012, the Japanese tourist agency will begin accepting online applications in April 2012 for travel in early summer.
Follow @experiencejapan on Twitter for updates.
6. Kiev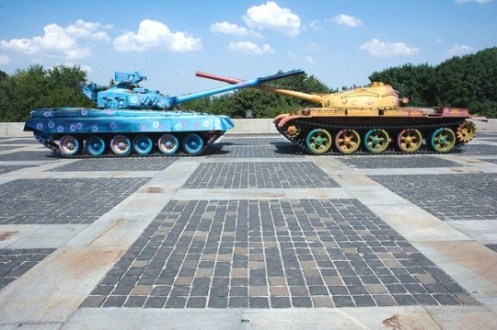 Kiev will really start to take-off with the Euro 2012 football championships set for June. The tournament will be held across a number of locations, with some games kicking off in Prague and also Warsaw. The city is tackling some major road repair and has implemented a somewhat bizarre ban on killing stray dogs. But the cheap beer will certainly go down well with footie fans and Ukraine's national stadium has been kitted out with a transparent roof. The Old Town is charming and will be a highlight for city breakers while tours to Chernobyl are finally being approved by the government.
7. The American Road Trip
Forecasting some 2012 travel trends, Jack Kerouac's On the Road is finally hitting the big screen. With the creative driving force of director Walter Salles and screenwriter Jose Rivera (The Motorcycle Diaries, 2005) plus a story that ranks among the 20th century's most influential books, my guess is we will all be lusting after the Beat generation lifestyle. Grab your old banger car keys and wake up and smell the burning rubber. After all, it is not the destination, but the journey.
8. Guimarães
With Unesco World Heritage List status and just 30 minutes northeast of Porto, Guimarães is still curiously overlooked. It is a magnificent and beautiful city, but as European Capital of Culture 2012, it will finally get the look-in it deserves. Over half the population is under 30, so, as darkness falls, the central plaza, empty textile factories, crumbling castles and pousadas attract vibrant and youthful night owls for tapas-sharing, open-air film screenings and dancing.
9. Belfast
Launched into the Belfast Lough on 31 May 1911, the Titanic hit an iceberg and sank on her maiden voyage from Southampton to New York City in April 1912. 100 years on and the €113 million Titanic Belfast is due to open in Belfast's iconic shipbuilding quarter, also the birthplace of this magnificent White Star Liner. Visitors can enjoy the brand spanking new interactive centre complete with a ride through the re-created shipyards of 1911 and watch sobering underwater footage of the wreck.
10. Reykjavik
Roll up, roll up for the most spectacular light show on Earth! NASA is predicting the 2012 northern lights to be the brightest in 50 years, a zenith caused by the Solar Maximum, a time when the magnetic field of the sun on the solar equator is rotating slightly faster than at the solar poles. There are days when the lights are so bright, you can read a book by them. Twinned with three years of financial recovery, a new easyJet route connecting London Luton to Reykjavik from 27 March 2012 (from £100 return), there has never been a better or cheaper time to visit beautiful Iceland for a magical northern lights trip.
Read the full article on the HostelBookers blog.
Thanks to Jonathan Cherry and his video on Detroit, MoEaFaTi and US Embassy New Zealand for the images off Flickr.
< >