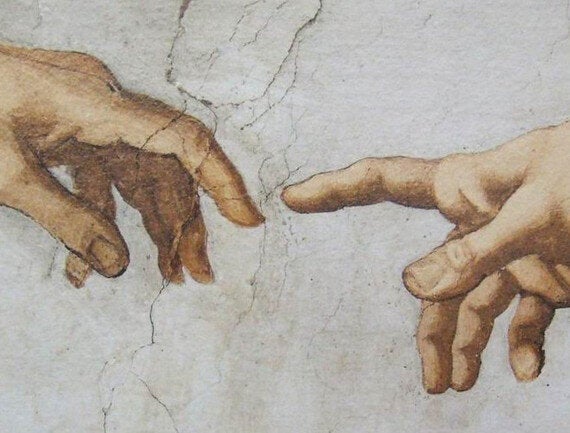 As the writer of one of the many introductory textbooks in this field, Religion: the Basics, and having spent much of the last year setting up an introductory podcast for the study of religion (Religion Bites), I am largely in sympathy with his call to action.
However, there is a shadow on this seemingly bright horizon.
A programme closure is always bad news, and this particularly so. I taught in the Stirling Religion department for a number of years, and so feel a personal sadness to see the programme and subject area dying. I also feel strongly for the situation of the four full-time staff who now face considerable insecurity.
Religion at Stirling, in particular, stood out for years as the only Department of Religion in Scotland that was independent from any centre for theology or divinity. Religion is otherwise taught in the ancient universities of Edinburgh, Glasgow, St Andrews, and Aberdeen, but all within the context of much larger units that are primarily focused on the study of the Christian theological, textual, and historical traditions. Religion at Stirling was about something different from that.
The death of Religion at Stirling, if that is indeed what we are seeing, does appear to be counter intuitive in this respect. As Laderman's rhetoric reminded us, there is a deep and urgent thirst in the world for knowledge and understanding about religion and religions -- which is by no means limited to issues of Islam.
Despite narratives of the slow but inevitable 'death of religion' -- and indeed the strident 'death to religion' of new atheists, such as Richard Dawkins -- there have been plenty of students and policy makers wanting to crack the nut of dealing with (and trying to understand) religion. And universities across both the UK and north America haven't been slow in hiring adjuncts (and some faculty) to meet this demand.
As you may expect me to say, I believe that there should be more literacy about religions (religious ideas, practices, and powers) in the contemporary world. A student will have a clear advantage in today's world if she graduates with an enhanced knowledge of religious diversity, and the interplay between religion and politics, both at home and overseas.
I am not talking here about the study of faith and religious belief. Studying a religion is not the same as having a religion. A critical and analytic study may be done by a person of any faith or none. Studying religion is for me about studying one prevalent aspect of what people do.
But despite this, I think that the models we have for pursuing such knowledge, understanding, and analysis are not as good as they could be.
Despite having taught and written about religion for twenty years, I did not take any university programmes in the study of religion. My academic education was in social anthropology, not a dedicated religion department. This has always given me a perspective on the strengths and weaknesses of the discipline.
In short, in an ideal world, I would prefer to see teaching and research on the study of religion not becoming isolated to a small unit, division, or programme. In many respects, the compartmentalisation of studies in such units helps to encourage their demise.
Those who have a scholarly interest in the study of religion and religions, in my opinion, work best when the get out and engage more with others. Religion is intertwined with politics, with the study of society, culture, philosophy, and psychology. The study of religion/s is often about texts, media, and the daily life of culture.
This turns things somewhat on their head. When we study culture we also, by necessity, study religion and religions. It does not need to be set aside and treated as something special.
Sadly, the Stirling Religion department is (or was) one of the handful of places in the UK where this is done, and for forty years it has been a pioneer in the field.
In short, I am a firm believer in a liberal arts education: the study of human culture, diversity, and politics through the study of the humanities. And I believe that it is impossible to pursue such a critical, liberal arts approach without the study of religion and religions.
Some may, and do, argue that there is no longer a need for teaching degrees about religion or specific religions in today's university. Such an argument is a little tenuous. After all, the issue of religion has not 'gone away' anywhere, billions of people think and do religion in manifold different ways every day.
And I like to think, perhaps, there are now in (at least parts of) today's academy more subtle (and less theological) understandings of the concepts of religion and culture.
And I strongly believe that any student who is trained in the contemporary humanities should have some element of literacy about religious diversity and its challenges.
Because that reflects to a large degree the world in which we live.