1986 was the year the space shuttle Challenger exploded during take off, and the year the worst ever nuclear catastrophe occurred in Chernobyl, in the former USSR. To baseball fans, however, 1986 brings other sort of extraordinary memories. That season the Boston Red Sox came within a strike of winning a World Series for the first time since 1918, before the curse of the Bambino struck in the form of a harmless groundball that went through the legs of first baseman Buck Buckner.
In Cuba, baseball fans did not get to see the Red Sox collapse, but to us 1986 was also an unforgettable year, remembered by Agustin Marquetti's walk off homerun against league champions Vegueros in the final game of the season's play offs. That was Industriales' first national title since 1973, and the first many of us in Havana ever experienced. Impervious to the Major Leagues season in the neighboring United States, we celebrated to the tunes of Van Van's Eso que Anda, and Falco's Rock me Amadeus, turning that game into a piece of urban lore for years and generations to come.
To us Daryl Strawberry, Roger Clemens and Wade Boggs were non-entities. Our heroes were Marquetti, Pedro Medina, Lazaro de la Torre and Euclides Rojas. Since 1960 the American and Cuban baseball worlds had been hurled in opposite directions, like badly controlled knuckle-balls by their respective governments. It would be decades before our paths would encounter again.
As I write these lines aboard a plane on my way out of Havana, Cubans across the island are eagerly anticipating the forthcoming visits of President Barack Obama and of the Tampa Bay Rays, hopeful of witnessing almost six decades of isolation come to an end for good. Once again the love-hate affair between the US and Cuba is about to be rekindled by the convergence of baseball and politics in a significant new historical moment.
A bit of -necessary- history
While it is true that Cuban fans, me included, did not get to see some of the most spectacular players who grazed the majors between the 1960s and 1990s, it is also true that we were spoiled for choice when it came to baseball talent. Until today I regret not having seen Luis Tiant Jr. pitch and Tony Perez bat, but to a certain extent I also feel for American fans who never watched in awe the devastating forkball of Rogelio Garcia or Luis Giraldo Casanova's raw power at the plate.
When the players of the Cuban Sugar Kings, a Triple A team based in Havana, were ordered by Major Leagues commissioner Ford Frick not to return to the island during a series of away games in the US in July 1960, one of the last bridges of contact between the US and Cuba disappeared. At once, Cuban fans were deprived of the privilege of seeing many of the best players of their time. Cuban players were dealt an even tougher hand. While a few chose to abandon their dream of playing in the big show, many others, including some of the most talented, decided to stay in the US to never go back home.
79 years-old Luis Zayas, the only remaining Cuban Sugar King still living in the island, recalled those days when I met him in his flat only blocks away from his beloved Estadio Latinoamericano, which is currently getting a huge makeover with a view to hosting the Rays and President Barack Obama. Zayas, a flashy infielder with some serious pop, was one of those who renounced to the have a Major League career, spending his last years as a player in the Mexican league instead. "It was difficult for us, but we had to adapt," he admitted.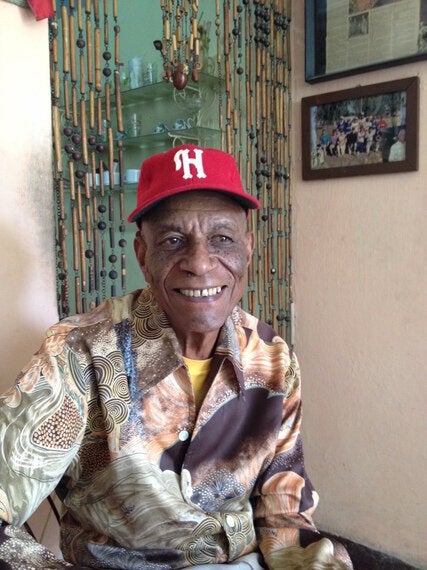 Gone were the 12 to 6 unhittable curveball of Camilo Pascual, the magical fielding of Leo Cardenas, the brilliant screwball of Mike Cuellar and Julio Becquer's fine line drives. Gone was also the chance of watching the likes of Tommy Lasorda, Rocky Nelson, Dutch Dotterer and Art Fowler during the Cuban winter season.
It was not until another Industriales' hurler named Rene Arocha, defected during an international tournament in 1991 and signed with the St Louis Cardinals, that a new era dawned. In the following years, players like Livan and Orlando Hernandez, Jose Contreras and Rey Ordoñez slowly but steadily began to rebuild those broken bridges. They did so through personal sacrifices, and loosing, just as Pascual, Cuellar, Perez and others had before, their right to return to Cuba.
By the time Evan Longoria, Matt Moore, Chris Archer and the rest of the Tamba Bay Rays land in Havana, they will encounter a much-changed landscape. Although still immensely popular, baseball is not what it once was, after losing ground to the appeal European football and stars like Leo Messi and Luis Suarez. Historian Felix Julio Alfonso, whose book Beisbol y Nacion (Baseball and Nation) was launched only a few days ago during the annual International Book Fair of Havana, explained that a lack of investment, ever-increasing defections, and a National Series that is but a ghost of those of the 1980s have dented the interest of the new generations in the sport.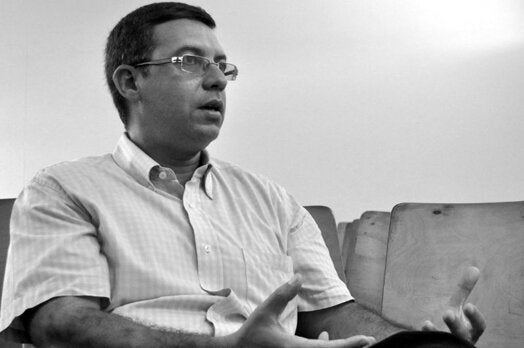 Professor Felix Julio Alfonso
17 years have passed since a Major League team last played in the island. When I asked around in Havana's Parque Central esquina caliente -a place where baseball fans go to scream their profound and often philosophical knowledge of the sport in each others' ears- every one of them seemed excited by the visit, but even more excited about the possibility of witnessing a revival of Cuban baseball in the short term.
With his broad and contagious smile and surrounded by photographs from his time as a player, Zayas agreed, reassuring me that Cuban fans will receive the Rays and Obama with their usual welcoming attitude.
It is a symbolic coincidence that the Rays will visit Cuba at the same time Obama will. Back in 1960 baseball was the last open line of communication between Havana and Washington, and it seems that as the two former foes come together, baseball may again be a centerpiece for this new relationship.