Unlike its southerly competitors, East Africa can offer both a safari holiday and a beach holiday in one easy trip. The famous Indian Ocean coastline of Tanzania is just a couple of hours (and sometimes even less!) from several world-class game viewing areas. With an ever-growing choice of accommodation, it's increasingly difficult to get the beach part of your itinerary right. If, like me, you're very discerning about your sand then this is the guide for you.
1. Mnemba Island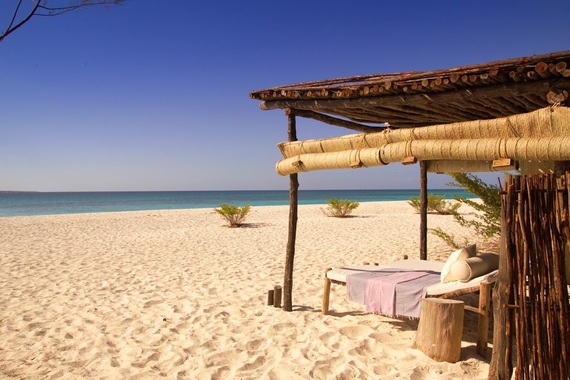 One of Africa's best private islands, and undoubtedly one of the finest examples of barefoot luxury in the world, a stay on Mnemba is a joy from start to finish. I find that beaches around the world are often overhyped, but this one really is as good as they say. It's the best beach in Tanzania and, perhaps, the world. Unlike Zanzibar, which is just a mile away, the beach is not massively affected by the tide. You have beautiful soft white sand and an impossibly calm, blue sea 24 hours a day. The lodge suits the island to a tee. The ten reed and palm bandas are a few metres back from the beach and well-spaced for privacy. The food is some of the best in East Africa and the staff are friendly and attentive. The diving and snorkelling, done on the reef surrounding the island, are better than anything in the area. An amazing experience.
2. Vamizi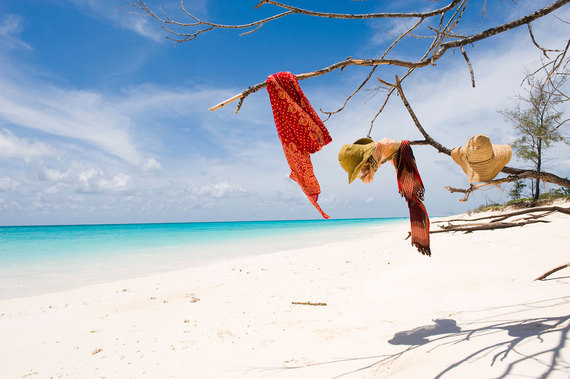 The Quirimbas Archipelago in Northern Mozambique (very close to Tanzania) is one of Africa's most remote areas and this fact is both Vamizi's strength and weakness. Why weakness? It costs a monumental amount to get there and the journey is difficult. Unless you're taking your safari in Tanzania you'll have to spend a night in Johannesburg, Dar or nearby Pemba. Those who make the trip are rewarded with an incredible, and surprisingly large, island. Vying with Mnemba for best in show, the highlight is the 7km of uninterrupted sand that rings the island. The sea here is teeming with fish and the world-famous Lazarus bank, with huge numbers of Sailfish and Marlin, is nearby. The main hotel is closing for refurbishment until 2016 during which time the only open accommodation will be the private villas, making this incredible island even more exclusive.
3. Fanjove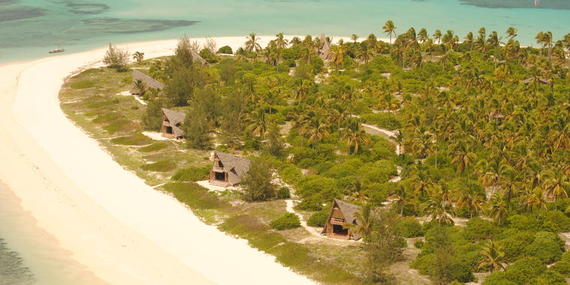 Undoubtedly the most exciting recent edition to the East African beach scene, Fanjove is also a private island but that is where the comparisons with Mnemba and Vamizi end. The idea here is to give everyone the chance to finally live their Robinson Crusoe dream. The island is many people's vision of paradise. Six palm eco-bandas sit between the tree line and the beach, barely visible until you're within touching distance. The only real sign of civilisation is a crumbling Portuguese lighthouse that only adds to the thrilling sense of isolation. Don't expect luxury. It's beautiful and basic and that's the charm. The beach is stunning - very similar to Mnemba - and is also surrounded by an excellent reef. Get here now before a hotel chain buys it.
4. Ras Kutani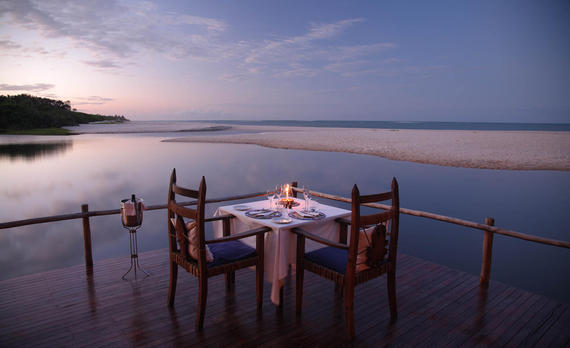 As far as we are concerned, the mainland coast of Tanzania is distinctly average when it comes to beach lodges. The exception is Ras Kutani, definitely our favourite in Tanzania and probably our favourite in Africa. We love everything about this lodge. The journey starts with an exciting 10 minute flight down the coast from Dar in a private 4 seater plane and ends being rowed across the fresh water lagoon that borders the lodge. On arrival, the vibe at Ras K is immediately clear. This is a place for chilling out with a good book, a cold drink and great food. It's the only beach lodge we know that does not offer diving and the snorkelling is poor but clients don't come for activities. They come for the peaceful, laid-back atmosphere of a fantastic little lodge sitting on a very quiet, squeaky white sand beach. It's great value and it always delivers.
5. Fundu Lagoon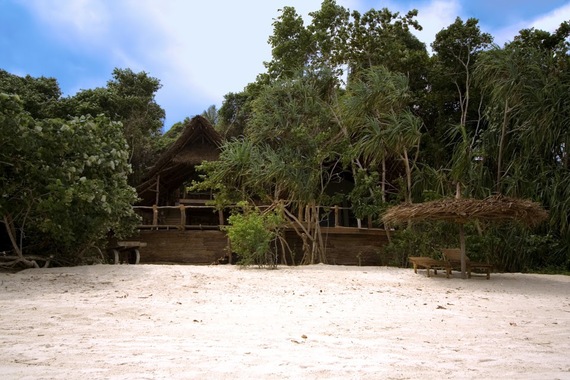 A controversial choice, Fundu Lagoon is a high-end lodge sitting in a bay on the little visited and remote island of Pemba, close to Tanzania's border with Kenya. In front of the lodge is a rather brown, mangrove beach that we wouldn't recommend using. The beach that sees it rank 5th on this list is a 20 minute (and $20!) boat trip away but is well worth the wait. Misali Island, a nature reserve, has a beautiful white sandy beach and fantastic snorkelling. Fundu's primary attraction is diving as well as the combination of African adventure and luxury. We wouldn't recommend you use Fundu as a beach destination since most other lodges have better beaches out front. But if you do go for the diving, you get a fantastic beach within striking distance as an added bonus.
Unlike safari, where you tend to have a choice between two or four suitable lodges at best, the beaches of East Africa are blessed (or cursed!) with well over 500 options. Each lodge has its attractions and its drawbacks so it is important to discuss the beach in as much detail as the safari. You don't want to have a fantastic safari spoiled!