Tanzania has more world class game viewing areas than any other country in Africa. These game viewing areas are divided into three groups - north, south and west. Unless you have a particularly big budget and a lot of time, you will choose one group and then decide which of the areas within that group to include in your itinerary. That said, an increasing number of flight routes mean that linking areas from separate groups is increasingly easy. It's a country I know and love but, if I could only visit five of its nine major game viewing areas again, I would choose the following...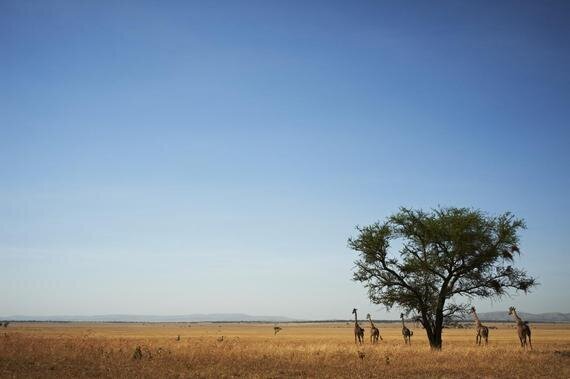 This famous park was created to protect the world-famous "Great Migration" the annual anti-clockwise pilgrimage of roughly 2,000,000 wildebeest in search of pastures green. The Serengeti is the highlight of Tanzania's Northern Circuit with crossings of the Mara River (July-October) one of the game viewing highlights of Africa. While the migration is undoubtedly the main draw, there are high animal numbers year-round. For those of you wanting the archetypal Serengeti experience of large herds on endless grassy plains try the western tip or the south-easterly quarter. Please follow this link for an interactive map of the movement of the great migration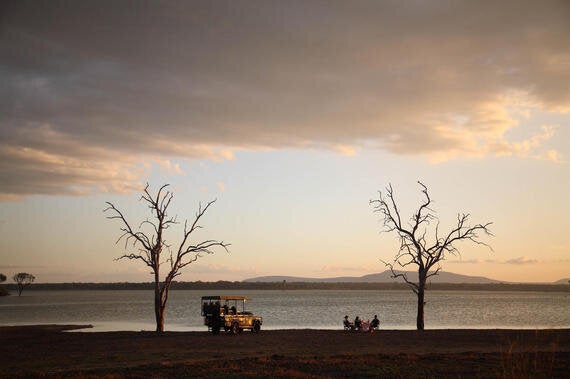 From Africa's most famous park, we move to the oldest and largest - Selous. This beautiful reserve is a favourite of ours for so many reasons. It is so close to Dar es Salaam that you can be on safari within 90 minutes of landing in Tanzania. The reserve is visited by a relatively small number of tourists in comparison to the Serengeti and as a result prices are kept comparatively low, meaning more luxury for your dollar. The small number of accommodations are all small and intimate - there are no large hotels here - making it perfect for honeymooners and those who value seclusion. Although there are very few rhino and the landscape is unsuitable for cheetah, there are large concentrations of elephant and several packs of the elusive wild dog. The opportunity to try a walking safari, boating safari and spend a night camping makes for a brilliant all-round experience.

This small park sits on the far western side of the country, bordered by the enormous Lake Tanganyika. There are no roads so visitors have to fly in on twice weekly, expensive flights from Arusha or Ruaha, finishing by boat. The privileged few who do make the long trip are rewarded with a truly special experience. The area is breathtakingly beautiful in its own right but the real attraction is the Chimpanzees. There are 60+ habitualised chimps in the tropical jungle that rises from the lake into the misty mountains, visible year-round. Mahale also contains leopard, hippo, crocodiles, giant squirrels and a vast array of monkeys as well as hidden waterfalls and natural swimming pools. Greystoke Mahale, a six room lodge on a stunning remote beach, is one of the most incredible (and expensive!) properties in Africa, if not the world. Utterly beautiful, peaceful and exciting.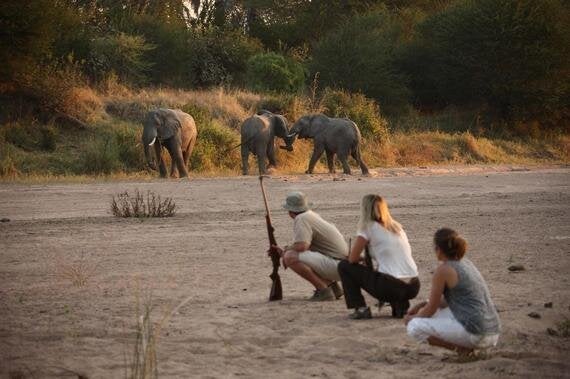 A 90 minute flight west of Selous takes you to Ruaha. Despite their relatively close proximity, these are two different ecological areas. While Selous is lush and riverine, Ruaha is dry but no less stunning with some fantastic lodges and brilliant guiding. Animals-wise you can see everything apart from Rhino. While there is no boating, walking has grown into a staple of the park. Night drives are a recent addition and one that we welcome. The small number of lodges means even the best sightings are rarely shared by more than one or two other vehicles. Birds are a speciality in the green season with over 547 record species at last count.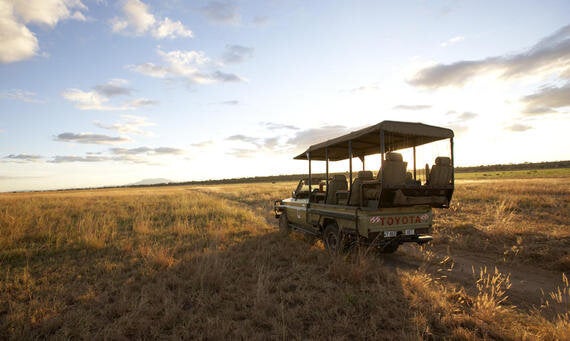 The Ngorongoro Crater and the Serengeti require at least five nights so an additional two for Tarangire often just isn't possible, both in terms of time and cost. It is also the most seasonal park in Tanzania, coming alive during the dry season (June-October) and beset by Tsetse flies for the rest of the year. The real highlight is the annual migration of elephants from the surrounding ecosystem. During August, September and October, Tarangire has the highest density of elephants in Tanzania. The park offers excellent walks and night drives with very few other tourists, especially if you stay in one of the three excellent lodges in the centre of the park. If it's the dry season and you can afford it, Tarangire is a must.
My first rule for visiting any of these areas is: make sure you stay within the park boundaries. My second rule: shy away from obviously luxurious lodges unless you're sure that's what you want. Often the most authentic experience is the best!