Over 4000 miles from Sheffield and a year after departing South Yorkshire, James Mahon is ploughing a lone furrow as an Irishman on TV news in America.
The 23 year old is a reporter and host with CBS affiliate WDEF News 12 in Chattanooga and says he "is in a whole different world".
Daily life involves not only driving on the right side of the road but covering gang shootings and meth busts across Tennessee, Alabama and Georgia as the young Irish man has found the South is not all bibles and churches.
Having discovered his outsider status allows him to connect with those on the peripheries of society, producers have sent him covering more and more gang and hard violence noticing questions regarding Dr Who, The Queen, Harry Potter and Lord of The Rings come from dangerous criminals intrigued by the 5' 8" Irishman.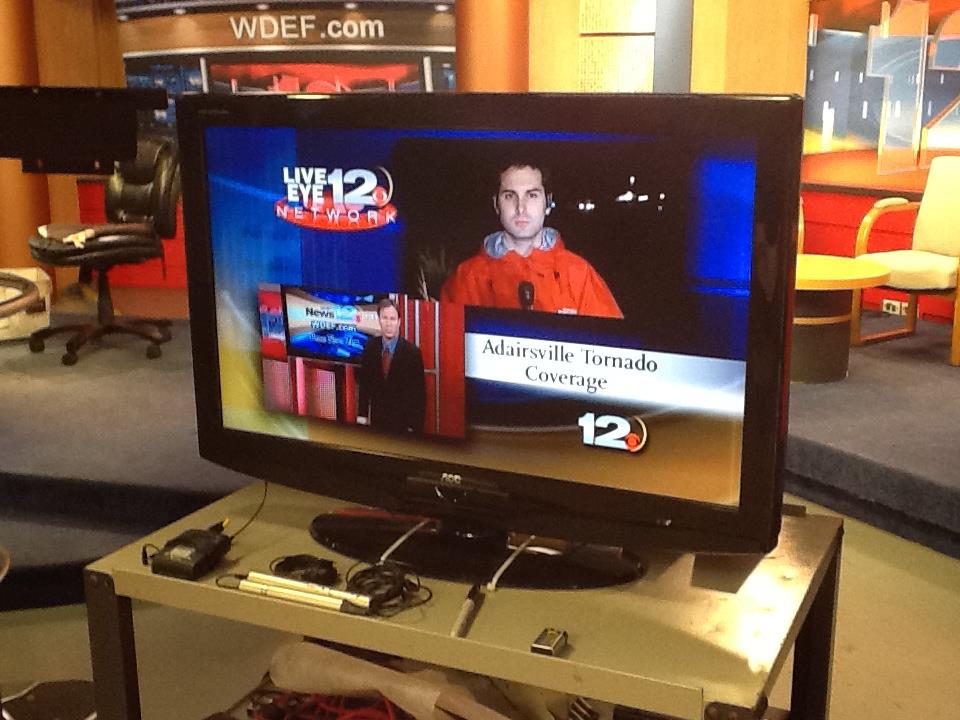 Mahon's Journey to the US came after doing an MA at Sheffield University in broadcast Journalism and spending time with BBC Leeds in Yorkshire and in radio and TV in Ireland.
He said the preparation he received and training in British media prepared him for all that the US has thrown at him.
His recently launched TV series Through Irish Eyes gives viewers in The South the chance to decide what part of their culture they would like to highlight. So far he has taken line dancing lessons, shot guns, attended rodeos and learned to BBQ Memphis Style.
The presence of hillbillies and Appalachian life Mahon says "feels like home more and more".
With guidance from Emmy Winning CNN anchor Jim Clancy and top Irish American media professionals Mahon says he has never felt more welcome.
When asked by those back in Ireland and in Sheffield what he does, he simply replies, "I ask people questions, sometimes they answer them".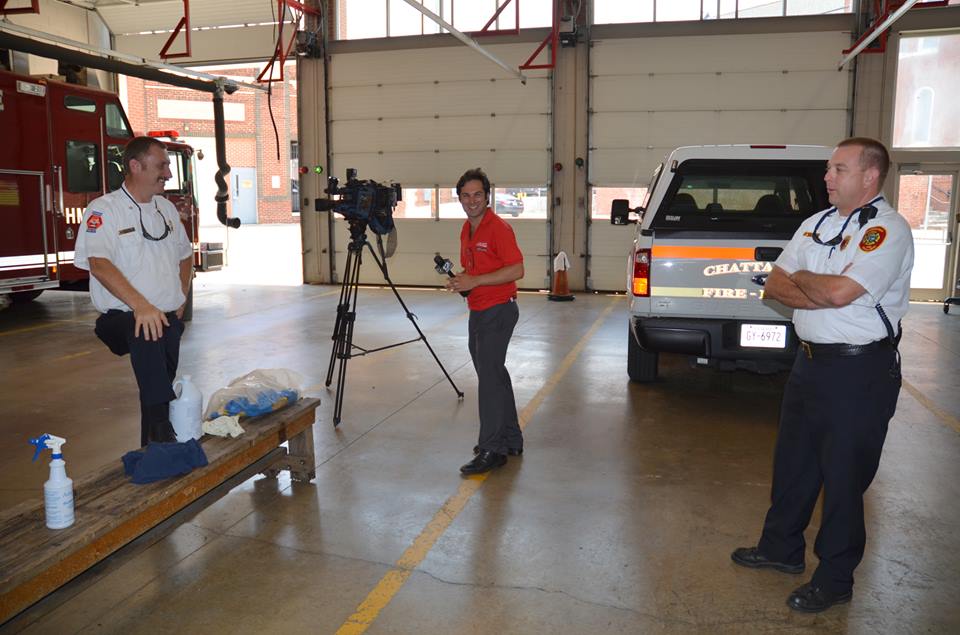 James was a radio DJ at Red Road FM in Rotherham and also wrote weekly to the Chesterfield Post and PostCode Gazette in Sheffield. He says the training that British journalists and media types get is thorough, in depth and cross platform.
Having guest lectured and given workshops at Universities in the US Mahon added that although
British third level education is costing more and more it still sets you apart from the rest.
On a job Interview in Knoxville Tennessee, the interviewee recognized the BJTC, or British Journalism Training Council seal of approval and asked in depth about the Leveson case.
He added that the scope and skill sets given to young British journalism graduates allow them to hold their heads high and create content across all media types quickly and effectively.
The future looks bright for the young Irish man who works side by side with the longest serving Broadcaster in American history, Luther Masingill who holds the outrageous honour of having been live on air during Pearl Harbor and the 9/11 Attacks.
Mahon feels the people of Tennessee, Alabama, Georgia and North Carolina have been welcoming and truly caring towards him and added "don't judge Southerners until you walk in their boots and wear their hats".