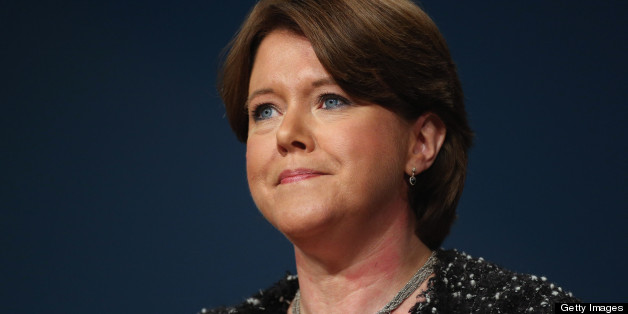 Getty Images
An extraordinary piece of research has been published today by Working Families that shows more than half of millennial men want to change their job for something with less responsibility and less pay; a trade-off dads are prepared to make to get rid of the stress they face in balancing work and family life. This should be a wake up call for business and a wake up call for Government.
What's changed? Since the recession, to increase the financial resilience of families, record numbers of women work. In the past most mums who worked did so on a part time basis to enable them to take the lion's share of family responsibility-now most families have two parents working full-time and the pressure is mounting. Millennial parents want to do things differently but most employers haven't caught up. It's now men who are saying enough is enough faced with the conflicting pressures of work and family life.
Dads are also realising they face a new sort of 'fatherhood penalty'. Those seeking flexible work soon find out that just one in four part-time jobs goes to a man because, for the most part, this type of work is confined to highly feminised, low-paid sectors of the economy. Most believe, as women do too, that any move towards flexible working will blight their careers.
We have long known that millennials view life differently. Research published by the government themselves before the last General Election showed half of parents think childcare should be shared equally between mums and dads. Yet in fact, dads are only able to do 24 minutes caring for every hour of care from mums. Dads want more of a role in caring for their children but the reality of the current British workplace is making that almost impossible. The parenting revolution hasn't been matched with workplace revolution.
Millennium men clearly feel trapped but with two full-time earners perhaps they also feel they can take matters into their own hands and opt out of a system that they feel is letting them down. Business and government need to find some solutions.
To coincide with this new research from Working Families, the Women and Equality Select Committee are launching a new Inquiry into 'Fathers in the Workplace' to scrutinise the effectiveness of government policies in helping millennial dads live the lives they want. This builds on the Gender Pay Gap report that we published in Spring 2016.
As part of this Inquiry we will be considering the work done by the Fatherhood Institute, who last year called for a fundamental redesign of the Government's flagship parental leave policy which so far is supporting fewer than one in ten new dads to have time off when their children are born. They are suggesting a move to a Scandinavian-style system including a substantial period of well-paid, 'use-it-or-lose-it' leave for fathers. But the Fatherhood Institute also recommended renewed efforts to reduce the gender pay gap too because the erosion of women's earning power does nothing to ease the pressure on dads.
Too much of the infrastructure that supports working families in the UK is still designed to engage mums not dads, and in the Select Committee's call for evidence we hope to hear from early years, schools, social work and other services on their engagement with fathers. Having dads more involved in the early years of their children's lives is not only a practical necessity, it's good for children too.
Dads are caught up in a culture change in the workplace as much as mothers are. The research published today suggests that, for some fathers, the financial resilience of two full-time working parents could be giving them a new found sense of choice. With the potential workforce challenges businesses face around Brexit there has never been a better time to look at whether government policy is playing its proper part in speeding up a change in business culture and securing the productivity of the country.
Maria Miller is the Conservative MP for Basingstoke, and chair of the Women and Equalities Select Committee