It takes a week's salary to pay for a child's transport to hospital, half a day's pay to buy medicine if you catch the illness early enough and next to nothing to prevent disease by washing hands, using a toilet and having clean water. That is the calculation that 33 year old Vijana of Endashangwet in Tanzania made when she invested in a toilet and soap. Her endless injunctions of "Now wash your hands" have protected her son and daughters from the diseases linked to poor sanitation. These are diseases that kill 4,000 children every day across the world. That totals more deaths than those from AIDS, malaria and measles combined.
Vijana's family were safe but other children suffered with sore eyes, diarrhoea and dehydration. Her next challenge was to convince everyone to invest in sanitation. However her neighbours are poor, earning about one pound a day as farm labourers which they supplement with the produce from allotments. Unpredictable, scanty rains often mean that families go hungry when food runs out for 2 months. Endashangwet in the hilly semi-desert that tourists bypass en route to Serengeti National Park is remote and very far away from mains services. The nearest town is 20 kilometres away - a dusty day's walk in the heat or a bumpy, expensive taxi journey down a dirt track.
Poor and remote areas need cheap and practical ways to get clean water and sanitation. The local NGO, Diocese of Mbulu Development Department (DMDD) suggested using something that Endashangwet has in abundance, community spirit. In this harsh climate families depend on each other to survive and every two weeks the community meets on the hilltop plateau. DMDD explained that lack of toilets was making everyone sick. This sparked Vijana and 9 others to form a group to build model toilets on the plateau, showing that the cost of building a lavatory can be very cheap for the simplest design.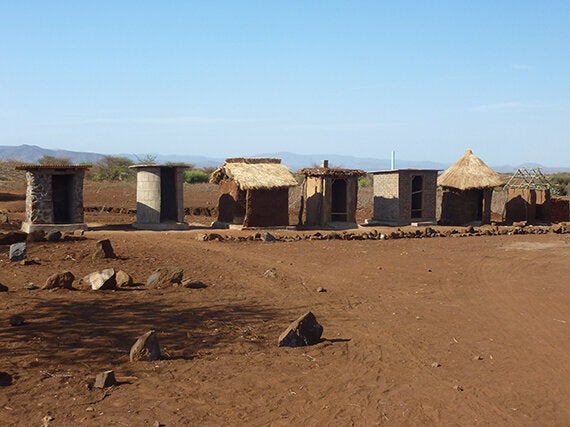 At the meeting, and then neighbour to neighbour, they talked about why defecating in the open was unsanitary and dangerous. More and more people built toilets and within two years the number of families with safe sanitation had moved from 63% to 93%. Reinforcements arrived in the shape of ten Tanzanian and British young volunteers from the UK government-funded International Citizen Service programme run by Raleigh International in partnership with other development organisations. They enthusiastically taught the children songs about washing their hands and built simple 'tippy taps' of plastic bottles and wood. They are helping the community and DMDD to take clean water from the local spring to every house.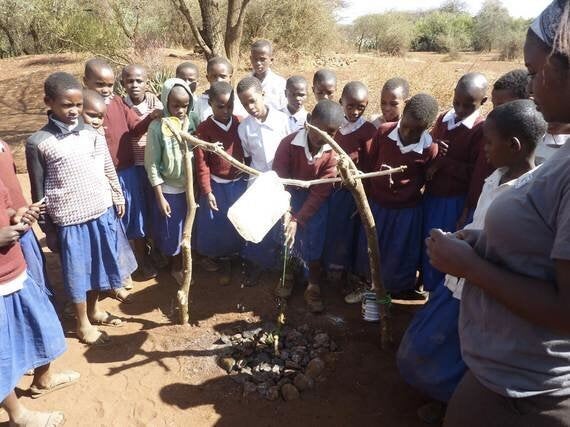 Now people are using indoor lavatories, teachers at the local school report no cases of diarrhoea among their pupils and on November 19th, World Toilet Day, Endashangwet will receive an award for being the first village in the area to be free from open defecation.
It is not just attitudes to water and hygiene that are changing. Vijana was amazed to see white people (muzungus) join the community work groups. Peter, the village leader, said "Muzungus are managers, they run the coffee plantations, they do not do hard labour. This is very welcome." Grace from London and Joachim from Tanzania, who are volunteer team leaders in their mid-20s, have just finished concreting the old water tank and now the community taps are working again. There is water for washing, cooking and irrigation. It's hard work in the hot sun but Grace says "When you work side by side with people in the community, mixing sand and cement, building trenches and laying pipes, you become workers together, and attitudes change." And attitude change is what World Toilet Day is all about.