When travelling in such a historical and vibrant city as Paris you can either try to do everything ' that must be done' and tell everyone you too saw the Eiffel Tower or you can embrace the atmosphere of the City of Light and live the life of its inhabitants. In spite of its incredible beauty, Paris is not only to be seen but to be felt.
Parisians usually avoid tourist spots as they much more enjoy to be part of the local life of their neighbourhood and have their habits at the same bakery and cafés. Their ordinary routines are entangled within the traditional clichés of Paris and create this unique and authentic atmosphere.
Here is a selection of nice and intimate spots to immerse yourself into the Paris of Parisians.
Finding the best place in Paris to have a coffee or a beer can turn out to be very difficult. To avoid ending up in an impersonal tourist-trap bistrot on le Boulevard St Michel, the best way is to take adventure in the more intimate districts and go where locals carry out their routine.
Café A: Settle down in the garden terrace, at the end of a summer afternoon, of this very hipster café and stay until night to enjoy the jazzy bands that brighten up the room at night. You'll find there the most 'bobo' population( i.e french artists and intellectuals) and will leave in a joyful mood.
148 rue du Faubourg St Martin, 10ème arrondissement, M° Gare de l'Est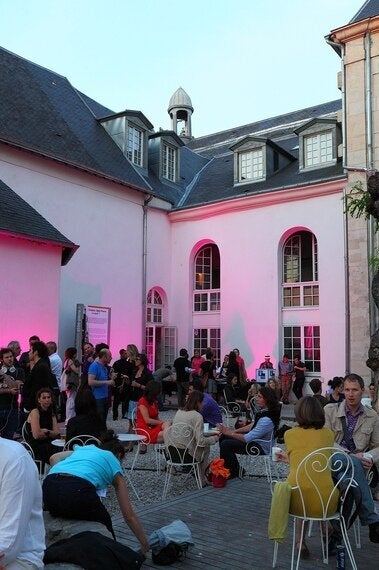 L'Escale: The owner Amédé, could win an award for the quickest cocktail-maker, and for the most welcoming smile in Paris. The small bar is not fancy, but it is always full of French and international students who talk to everyone around them and laugh loudly while sipping their pint of Mojito (5€). Maybe not the most beautiful bar but definitely the most sociable, though be careful in this area after 10pm.
34 rue de Clignancourt, 18ème arrondissement, M° Barbès-Rochechouart
Drinking wine on Le Canal St Martin: In springtime, when the nights get warmer, Parisians would find alternatives to bars such as sitting on the side on the Seine with friends and emptying bottles of wines and packs of cigarettes while talking for hours. My best memories are Paris probably lie there.
Le Marché des Enfants Rouges: Hidden between the small streets of the very trendy area Le Marais, this colourful market is always taken by storm at lunch time by locals. The variety of food can make you feel dizzy but at least there is no chance that you won't find new taste to try.
9 Rue de Beauce, 3ème arrondissement, M° République
Chez Gladines: Head for La Butte aux Cailles, intimate neighbourhood where you will find this friendly and typical restaurant with its very french potluck meals at a very good price. You can even order snails but I would recommend their huge and tasty salads for the faint of heart.
30, rue des Cinq Diamants, 13ème arrondissement, M° Place d'Italie
It is known that Paris is incredible for culture and exhibitions but before rushing to the Louvre, be aware that there are plenty of other alternatives to experience art in the city.
59 Rivoli: Enter into this squat of artists to discover new pieces of art still laying in the studios. Leaving the agitation of the street, you enter a whole building dedicated to creativity. Each artist has his or her room with its ambiance, music, and you can even have a chat with them.
59 rue de Rivoli, 1er arrondissement, M° Chatelet
Le Palais de Tokyo: The perfect place for contemporary/conceptual/abstract art lovers. Dedicated to design, fashion, video, cinema, the museum launches incredible exhibitions. Prices are high, it is worth to see the impressive art installations, the architecture of the building or take photos with friends in the retro photo-booth.
13 Avenue du Président Wilson, 16ème arrondissement, M° Iéna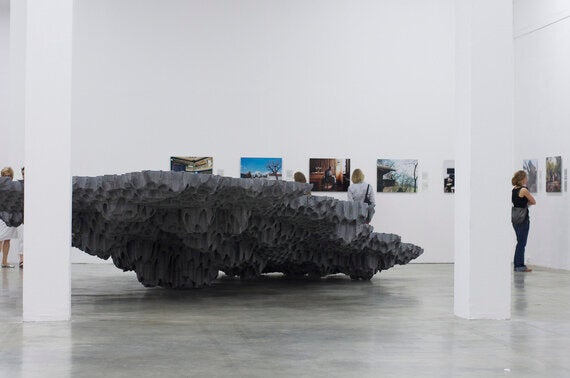 If you want real French fashion, go to St Sulpice or le Marais to find all the famous ready-to-wear brands like Sandro, APC or Repetto, but be ready to max out your credit card ( about 200€ for a dress). If you are short on money, Paris also has good vintage shops.
Kiloshop: You need a shrewd eye and some time to skim through these big vintage shops and find the items that stand out but you will always be rewarded by the price. The principle of the shop is easy: the article's price will depend of its weight and there is good chance that it will be highly competitive.
Find all the shop on the website: http://kilo-shop.fr