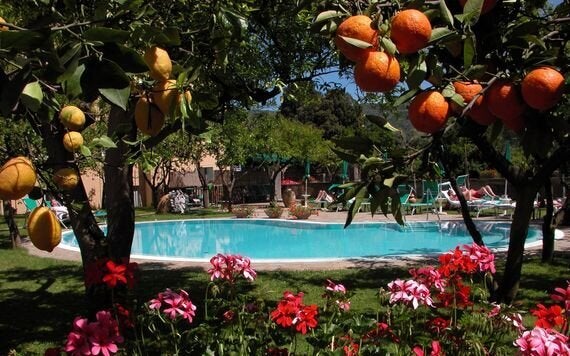 The warm spring sunshine that has arrived across most of Britain is dividing opinion amongst the travel industry. Companies selling holidays in the UK are breathing a huge sigh of relief. Some were wondering if coverage of the floods in the West Country would kill off bookings for the season. How quickly we forget.
Meanwhile, tour operators selling late winter sun holidays are seeing a drop in bookings. After a lucrative few months when thousands of Britons were desperate to escape the wet weather at home, fewer people now see the need to rush for the airports.
This has resulted in some tasty discounts around the Easter holidays, which fall unusually late this year, with Easter Sunday on 20 April. Although you might be tempted to stay at home in the hope that the sun will continue to shine, it's worth remembering that the weather in April is notoriously unreliable, whereas it's a wonderful time to fly south.
In the Mediterranean you'll experience warm sunny days, low humidity and pleasantly cool evenings. Resorts are uncrowded and the hills are carpeted with wild flowers. One of the best deals is seven nights B&B at the Hotel Antiche Mura (pictured above) in Sorrento on Italy's beautiful Amalfi Coast. It costs £698 per person (reduced from £1,073) including British Airways flights from Gatwick to Naples on 12 April with Sardatur Holidays.
The Canaries are also a good option in April. A week's half-board at the five-star Villa Cortes in Tenerife costs £999 per person (reduced from £1,244) including flights from Gatwick departing 22 April with Classic Collection. Kirker Holidays also has free nights at luxury hotels across the Mediterranean.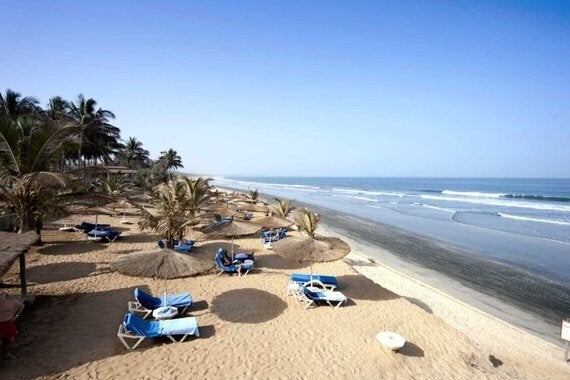 If you want some seriously hot weather, you could head to the Gambia on the west coast of Africa where - after a six-hour flight - you can look forward to 10 hours of daily sunshine and average temperatures of 34ºC. Seven nights B&B at the five-grade Kairaba Hotel (pictured above) costs £799 per person (reduced from £1,108) including Gatwick flights departing on 4 April with The Gambia Experience.
Or fly five hours to Dubai which enjoys average temperatures of 32ºC in April and 10 hours of daily sunshine. Five nights room only at the five-star Jumeirah Zabeel Saray Hotel costs £1,785 per person (reduced from £2,485) including flights from Gatwick with Emirates on 22 April and airport lounge access with Sovereign Holidays.
This is also a great time of year to go skiing with the Alps bathed in warm spring sunshine. Despite the popularity of the Sochi Winter Olympics, tour operators still have hundreds of unsold holidays in late March and early April at some of the best Alpine resorts. Ski Total has a week's chalet board at Chalet Helvetia in St Anton for £424 per person (reduced from £849) including flights from Gatwick on 30 March, and Inghams has a week's chalet board at the four-star Chalet Camille in Tignes for £449 per person (reduced from £799) including flights from Gatwick, Stansted or Manchester departing 22 March.
Photo credits: Sardatur Holidays; The Gambia Experience