To mark the 10 year anniversary of the London 7/7 terrorist attacks, HuffPost UK is running Beyond The Bombings, a special series of interviews, blogs, in-depth features and exclusive research reflecting on how Britain has changed since.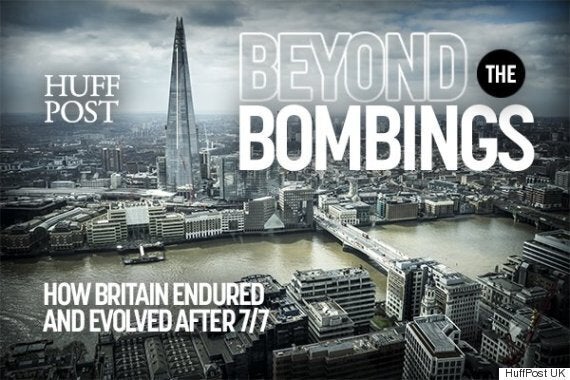 It's been exactly 10 years since the 7/7 bombings. I wasn't directly involved and don't have a tale of bravery or tragedy, but the day is vividly etched in my memory.
I stepped out of my home that morning as one of thousands of commuters making their way to Central London, most basking in the news that 24 hours earlier the capital had worn the right to stage the 2012 Olympic Games.
I had witnessed the announcement from Singapore in Trafalgar Square via a big screen with thousands of others, the red arrows streaming by moments after the vote was announced. This wasn't meant to happen, we were always the bridesmaids?
My day began as it always would back then, getting the fast train from Twickenham to Waterloo in preparation for a brisk walk over The Thames to Covent Garden, and to my place of work at The Society of London Theatre.
My then girlfriend texted me whilst on the train to say there had been some power surges in the centre of London. I thought nothing of it until I reached work and the tragic truth dawned on us all. As each theatre owner and producer cancelled their evening's production over the course of the next few hours we were allowed to leave early to get home.
I will never forget the scene at Waterloo Station that afternoon. I made my way through the ticket barrier where a train was about to leave. I was firstly at walking pace on the platform, then a light jog, which then turned into a run, out of sheer terror. Yes, I was scared, really scared. People's faces in the carriage were nervous, and the relief felt by us all when the train started its journey towards the suburbs was palpable.
That evening, as I absorbed the news, I made a vow to travel by tube the next morning, because if I didn't, my thoughts were that I would not step foot on another underground train for fear of what it might bring. I remember my intense apprehension on the Northern Line platform at Waterloo as the tube doors opened to reveal an empty carriage.
That five minute journey to Leicester Square felt like it went on forever, but I had tackled my fear at the first opportunity and made my own small statement of defiance to those that carried out the atrocities that my way of life and how I went about it was not going to be altered.
We have become a more paranoid and divided world over the last 10 years, and the bombers legacy is that our true understanding of why UK born citizens would carry out these acts of violence seem further away than ever.