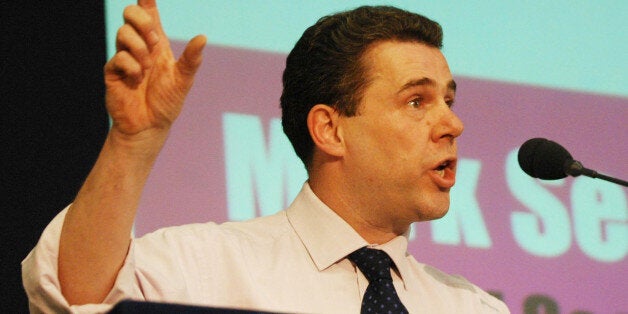 On Saturday I will be speaking at a protest rally. It feels good to be able to say that again, as it's something I've really missed over the last few months and this one is particularly special - you might say it's close to my heart.
I'm talking, of course, about the NHS demo in London. I will be proud to march with my union and alongside healthworkers, and am honoured to have been asked to speak.
I've written before about the incredible care I received at Papworth that meant I could be home for Christmas, just 19 days after having my heart transplant. About the dedication and skill of the staff and the pressures they're under.
And I've spoken about how - away from the disgusting rhetoric that has characterised much of the political debate in this country in recent years - our health service is not only kept going, but improved by people from around the world who have chosen to come and work in it.
'Migrants welcome here' is a great slogan. But make no bones about it, migrants saved my life, so I say thank god they're here and long may they come.
I will be covering all of this in my speech on Saturday, but I want to go further. Our NHS is in crisis from budget cuts and a lack of resources that are plain for everyone to see. The photograph the Mirror newspaper published of a toddler lying across chairs in a hospital corridor was the tip of a very large and dangerous iceberg.
What is less obvious is the hardship that worsening pay is having. During my three months in hospital I met nurses, and even junior doctors, who left or were planning to leave the NHS because of it. These were dedicated professionals, genuinely heartbroken at feeling forced out of the jobs they loved because they literally couldn't make ends meet.
This is the material impact the Tories' public sector pay freeze, in place since 2010, is having. If people knew just how badly paid our NHS workers are, I tell you they would be shocked.
It's so ridiculously shortsighted to force out experienced healthworkers in this way. The pressures of work are still there, people like me still need first-class care.
So I'm marching because the political issues are as urgent and important as anything we're facing right now. But for me, it is also intensely personal. I owe my life to our NHS and its wonderful staff and I will do whatever I can to try to repay that debt.
Mark Serwotka is the general secretary of the Public and Commercial Services union (PCS)